The Invisible Man (2020) By Leigh Whannell - Movie Review
---
---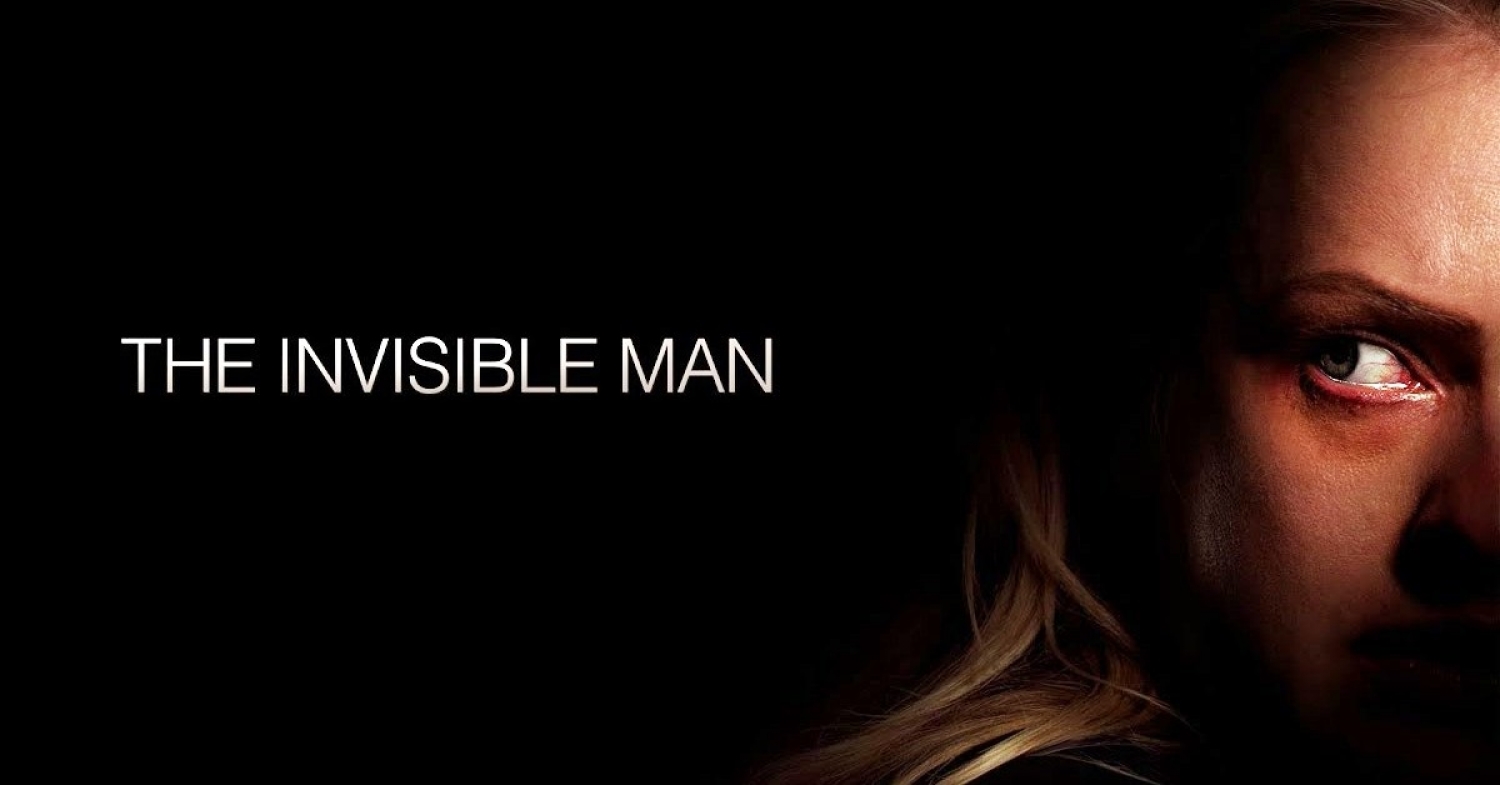 The Invisible Man (2020) Director: Leigh Whannell Writers: Leigh Whannell (story and screenplay by), H.G. Wells (novel) Stars: Elisabeth Moss, Oliver Jackson-Cohen, Harriet Dyer, Aldis Hodge, Storm Reid, Michael Dorman, Runtime: 124 min Rated: 14A (Alberta/New Brunswick/Newfoundland and Labrador/Nova Scotia/Prince Edward Island) 18A (British Columbia/Manitoba/Ontario/Saskatchewan) 13+ (Quebec) MPAA Rated R for some strong bloody violence, and language.
Listen here for audio of radio interviews about films from a Christian perspective with Pastors Ted Giese and Todd Wilken on IssuesEtc.org where Christianity meets culture. (This review contains spoilers)
Seeing and believing
The Invisible Man is a modern twist on the original 1897 H.G. Wells story combining a harrowing story of gaslighting, stalking, domestic abuse and revenge with Wells' sci-fi element of a man who has discovered a way to be invisible.
Older Invisible Man films, like James Whale's The Invisible Man (1933) staring Claude Rains, focused more broadly on a scientist inflicted with the monstrous side effects of his discovery and his foiled plot to dominate the world through a reign of terror. More recent films, like Paul Verhoeven's Hollow Man (2000), portray an increasingly claustrophobic story where the scientist's focus shifts to monstrous sexual perversity and murder directed against his scientific colleagues delving into thoughts of what otherwise successful men might do if they could roam the world undetected. This new iteration from director Leigh Whannell goes one step further. It creates an even more intimate and creepy story of an already monstrous and abusive scientist, Adrian Griffin (Oliver Jackson-Cohen), described as a world leader in the field of optics, becoming a lurking terror to the woman he desires to control. Ultimately, H.G. Wells' original story has been distilled over time from world domination, to the domination of a close circle of friends and work colleagues, to the domination of one woman. This film, however, really isn't about a mad scientist, it's about that one woman, Cecilia Kass (Elisabeth Moss), the object of his obsessive psychopathic narcissism. Unlike Verhoeven's Hollow Man Whannell's film doesn't give time to the monster's thoughts, feelings, and motivations. In fact, Adrian hardly has any lines of dialogue. His character is largely built on what others say of him, Cecilia's obvious fear of him, and how his actions impact not just her life but the lives of those closest to him.
Perhaps Whannell's greatest success is found in the film's tone. It is not comedic or campy like John Carpenter's Memoirs of an Invisible Man (1992) or Stephen Norrington's The League of Extraordinary Gentlemen (2003) which include an Invisible Man character, rather it is dark and brooding. The film also avoids the pitfall of pedantically bludgeoning and clinically lecturing its audience about physical and psychological domestic abuse—the heart of the story. Instead, Whannell conveys the real-world horrors of abuse and the anxiety of those who escape abuse in a way that allows the audience to both empathize with Cecilia while sitting on the edge of their seat in suspense. He does this in a number of ways. For example, the film opens with Cecilia's tension-filled escape from their austere modernist-style multimillion-dollar beachfront San Francisco home in the dead of night as the scientist lies drugged and asleep. This escape could have taken place in a less grandiose setting and it would have been equally suspenseful. However, the choice of architecture is clever since the strict minimalistic design reflects the life Cecilia lives with Adrian quickly establishing important details about her predicament and further explaining why she would be afraid even when her abuser is both drugged and asleep. Whannell makes simple yet effective visual choices like contrasting the oppressive house Cecilia escapes from with the cozy suburban house of her friend, police detective James Lanier (Aldis Hodge), where she finds refuge. This also builds empathy with Cecilia because the average suburban house she ends up staying in likely reflects the houses of the film's average viewer and becomes an invitation for the audience to consider themselves in her situation. Whannell further builds the tone of the film by borrowing tropes and themes from other horror and suspense genres like the psychological thriller, stalker, revenge, mad-scientist, as well as the ghost/haunting sub-genres.
Detective Lanier and his daughter Sydney (Storm Reid) support Cecilia after Emily (Harriet Dyer), Cecilia's sister, helps her escape her abusive relationship. All seems well after news of Adrian's death by apparent suicide. Things improve again when Adrian's brother, Tom Griffin (Michael Dorman), a lawyer and executor of his will, provides Cecilia with a $5 million settlement in monthly $100,000 instalments contingent on her not committing any crimes and remaining in good mental health.
Here's where Whannell makes his best choices. He creates a story where Cecilia's presumed dead ex can stalk her seemingly from beyond the grave. Even though she hardly believes it's possible Adrian killed himself due to his inflated controlling ego, Cecilia reluctantly does so which sets her up to fall for a colossal form of gaslighting. The audience, however, quickly assumes (perhaps because they have watched a trailer for the film) that Adrian is not dead and is using his groundbreaking optical technology to invisibly stalk and torment Cecilia.
Detective Lanier, his daughter, and Cecilia think they are a house of three, but the audience knows they are a house of four. With an invisible twist Whannell then borrows genre elements from films where the intruder metaphorically lives "invisibly" with the victim; the villain is afforded a reasonable amount of trust—perhaps a roommate like in Barbet Schroeder's Single White Female (1992) or a renter like in John Schlesinger's Pacific Heights (1990) or a nanny like in Curtis Hanson's The Hand That Rocks the Cradle (1992). At first there are just small odd things that cause the victim to start questioning what is happening in their home; then things escalate out of control. This is also where the ghost/haunting genre comes into play because Adrian is believed to be dead. And although the audience doesn't believe it, Whannell uses the sinister fear of being watched in a seemingly empty room to great effect. How are the blankets pulled off the bed? Is it a ghost? Is there someone in the room? Will anyone believe it if I tell them what is happening? This slow burn escalation of events and the initial set up of the film are perhaps its strongest and most successfully executed elements.
Where the film struggles is in its use of technology. Whannell effectively uses the capabilities of mobile phones, texting, and cell cameras but creates plot holes with his uneven use of surveillance camera footage. There are moments where if police had accessed surveillance footage the plot would not have advanced the way it did. A line of dialogue here or there indicating there was no surveillance footage available in certain moments, like in a public restaurant or a high security mental health unit, could have helped in this regard. This kind of unnecessary oversight weakens the final product of an otherwise well-crafted film. That said, the clearly sci-fi invisibility suit while believable is also very menacing and effectively executed. Here again Whannell uses clever visuals to create a suit that invokes the cold inhuman gaze of a spider with a multitude of black camera/projector eyes further building on the theme of being watched and stalked by a dangerous predatory monster.
Christian viewers will want to think about a couple important points. First, in marriage a husband and wife vow to love and honour each other; the kind of abuse depicted in this film clearly fails in this regard. Spouses are likewise to be kind and patient; they are not to hurt or harm but help and support each other in every physical need. While Adrian and Cecilia are not married, and at the outset of the film are at best living in an unblessed common-law relationship, the film can still act as a prompt to call this to mind. There is nothing of Christian love or a Christian marriage presented. The film ends with Adrian's death at the hands of Cecilia. Films like Joseph Ruben's Sleeping with the Enemy (1991) starring Julia Roberts and Michael Apted's Enough (2002) starring Jennifer Lopez, also end with the abuser dead at the hands of the abused. Those films and this film in particular highlight situations where the system has failed the abused individual when they have not been sufficiently believed.
Whannell's The Invisible Man carefully presents a case where the abuser has manipulated the family and closest friends of the abused in such a way that they end up doubting her accounts of what is happening while causing authorities to question her mental stability thereby further isolating her from everyone who would help her. The sad reality is that real life abusers don't require an invisibility suit to accomplish this and can gaslight and control a boyfriend or girlfriend, wife or husband, or family in such a way that it is very hard for some people to escape. Resorting to lethal self-defence is a course of action Christians must avoid. What would be better is for friends, family, and Christian communities to be proactive in assisting those in need and provide help and rescue in abusive situations. Reinforcing the need for people to listen and take seriously what they are being told, even if it is hard to hear or believe, is a better response. So while there may be some fleshly satisfaction in seeing The Invisible Man die for his actions at the hand of the person he's been abusing and controlling, Christians need to be reminded of the promise of God in this respect, "never avenge yourselves, but leave it to the wrath of God, for it is written, 'Vengeance is mine, I will repay, says the Lord'" (Romans 12:19). Films often put the protagonists in life and death situations to press the point and excuse the act of killing the villain. This is not the case here. The film could have ended just as easily with Adrian revealed for who he truly was and incarcerated for life completely controlled by others under the constant gaze of security cameras. Whannell chooses to end the film in an act of revenge.
A positive thing to note is that this is not an exploitation film. Many films dealing with this kind of subject matter do so in a gratuitous fashion that actually undermines the point of the film for example lurid scenes of rape or voyeuristic scenes that include sexually suggestive nudity for the purpose of titillation. This film contains none of that. While the eerie and creepy sensation of being watched is present and Cecilia alludes in conversation to Adrian abusing her in a sexual way, the film provides no details of that abuse. What this means is that viewers see a much more mature investigation of this kind of topic wrapped neatly in a genre film. In the past, Hollywood often took the topic—especially in genre films—as an excuse and opportunity to treat women poorly. The overall tone and measured nature of Whannell's twist on the idea of an invisible man story is as successful as it is welcome even if the end is problematic.
Rev. Ted Giese is lead pastor of Mount Olive Lutheran Church, Regina, Saskatchewan, Canada; a contributor to The
Canadian Lutheran
,
Reporter
; and movie reviewer for the
"Issues, Etc." radio program
. Follow Pastor Giese on Twitter
@RevTedGiese
.
Check out our
Movie Review Index
!
---