The Good Things Book - Psalm 23 (Romans 8, John 14) / April 25th, 2022 / Doreen Mehling Funeral Service Sermon
---
---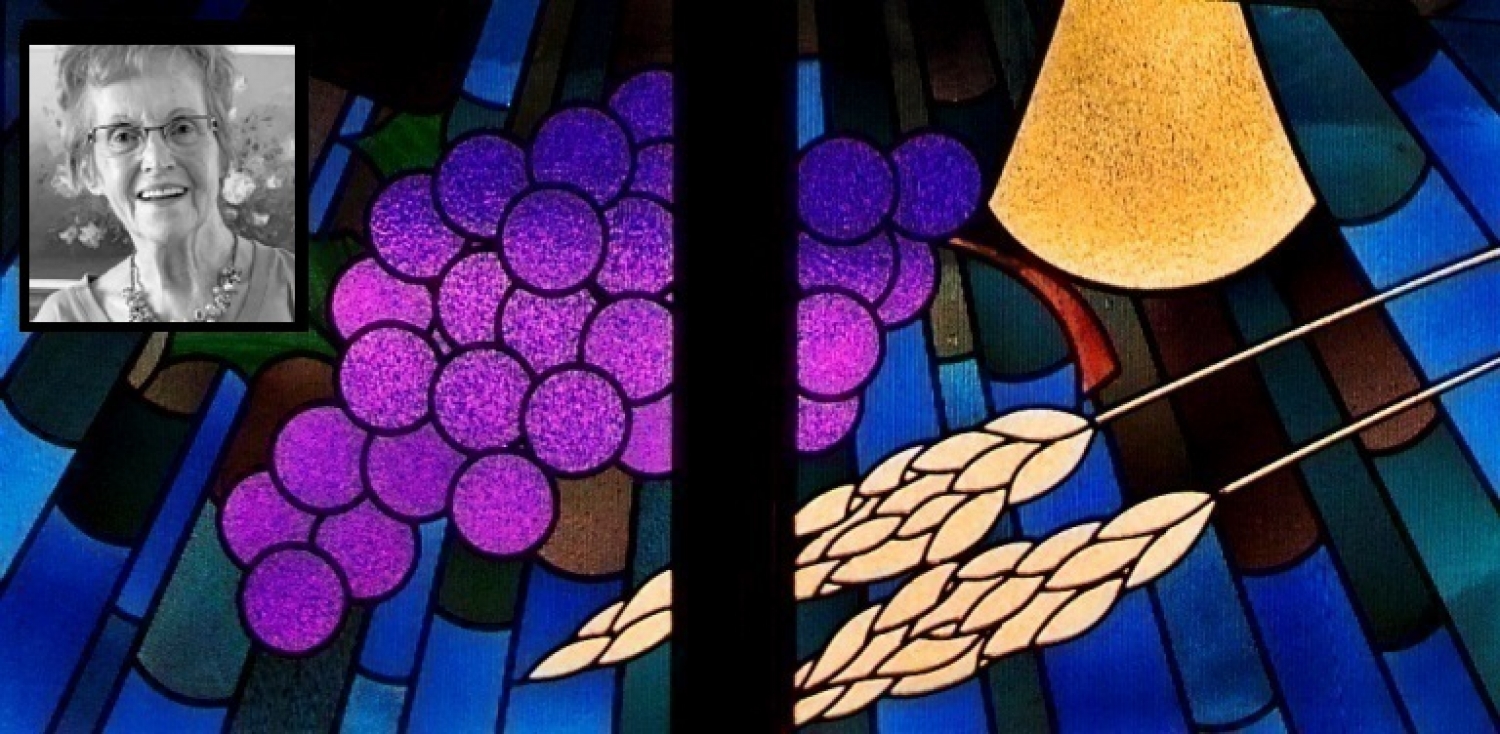 [photo id="1"]
Text: Psalm 23, Romans 8; John 14
Theme: "The Good Things Book"

___________________________
Intr – The family shared with me the opportunity to be with Doreen on her last day here. Emotions overflowed as we can imagine, and that was especially true when one of the grandchildren found Doreen's box full of nice notes made by her about the members of the family. It was her "Good Things Box". Tears, laughs, memories flowing in a stream of feelings…After all, who doesn't like to hear good things coming from someone who loves us and whom we love?

Two days before I had the opportunity to see Doreen, and even though her communication ability was somewhat impaired I could clearly identify some of her words: she was reciting Psalm 23, words that she mentioned a lot in her last days. Those words come from over 3000 years ago and still bring comfort, joy, good things through faith. They come from a book that we know by another name, which we might as well call today The Good Things Book.

There is a connection between the two episodes that is clear to me: Doreen's good things box can be listed as a fruit of faith – like all Christians, she has received the gift of faith from God. So, the good things box is one of the consequences of a life being nurtured by the Words of the Good Things Book. As Christians we know we are saved by faith alone, but faith is never alone. Faith sends us to share God's goodness in good deeds, good things, serving our family and neighbours.

Speaking of good notes Psalm 23 is one of the special passages full of them in our Good Things Book. Here are some of them:

Belonging - We may belong to a Church, or to a club, to a group of friends with shared interests and others, but the fact is that we all long to belong. Psalm 23 says, "the Lord is my Shepherd". By faith we are his sheep, so we belong to Him. That is true every day; and not only until our last day but into eternity: We belong to Him.

Care and Comfort – We all love people who care for us, since being cared for is one of our deepest needs and longings in life. Psalm 23 talks about the God who cares for us. He cared about Doreen; He cares about you. He gives still waters and green pastures. He gives comfort and peace. He cares for us this way: in that He gave His only Son to die so that we might live.

I will fear no evil – that is a bold statement in face of death, but that is what Psalm 23 assures us. When we lose a loved one, it is comforting to know that that the Lord was with them in that valley of shadow of death. It will hold true for us too when our hour comes. He is with us through faith until the last inch of the way.

Goodness and mercy – In this rough and complicated times we live in we are reminded and reassured of this promise. We can face grief and sorrow because He gives us goodness and mercy. That is a daily promise by the way, for the text doesn't say they shall follow us "some days" of our life, or "every leap year", or "there are some exceptions though". Surely goodness and mercy will follow us all the days of our lives, period. No room for gaps and doubts.

Life. We will live in the House of the Lord forever. Death is a reality that none of us can escape, but not a permanent one. Life is. Christ's death on the cross and his resurrection on the third day assure us that we will live again. Live with Him. Live forever.

As we carry on mourning the loss of a loved one the Book of Good Things is there permanently for us. It may be Psalm 23, it may be Romans 8, nothing will be able to separate us from the love of God in Christ. It may be John 14, "do not let your hearts be troubled…I am the way, the truth and the life". It may be any of the thousands of notes, verses that The Book presents us with - especially the certainty in God's love that in Christ we can see each other again, and live in his House forever. In a World that sometimes seems to be a box of terrible things only, such as pain, sorrow and death, we have the Word, the Good things Book providing our hearts with hope, peace and forgiveness.

Cc – Who doesn't like to hear good things especially coming from someone who loves us and whom we love? God loved us, and in faith we love Him. In His Book we find all the good things we need for life, for death. And they are not only good; they are permanent, saving, and eternal.
---