The Good, Better and Perfect Life - Volker William "Bill" Jeske Funeral Sermon - John 14
---
---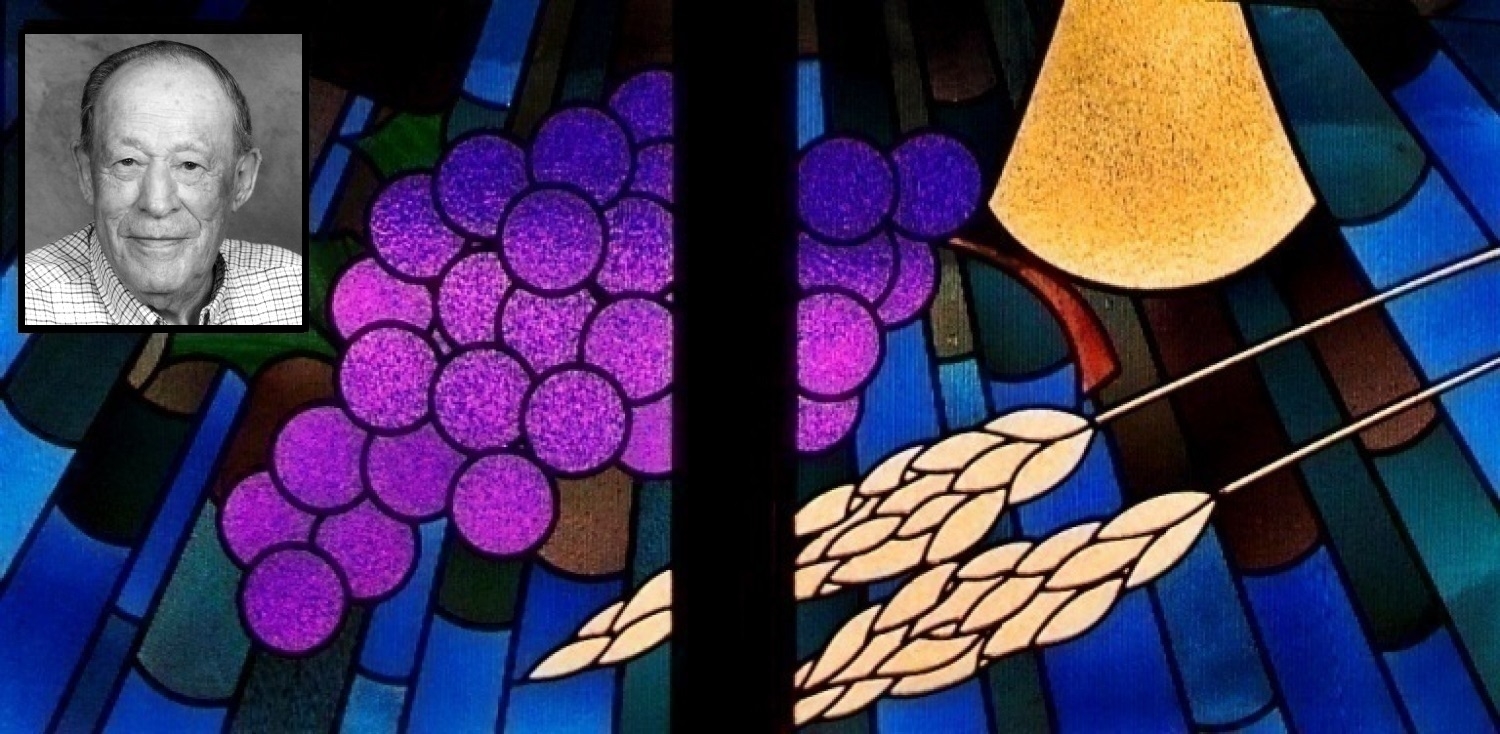 Text: John 14
Theme: "The good, better and perfect life"
___________________________
Intr – Bill came to Canada after WWII, most of you know the story. After a rough patch of life in his homeland he came to North America, to Canada, and here he started a new life. Actually, in the words of the family, Bill's greatest desire was: to fit in into Canada's daily life and make a better life for him and his family.
I guess that sums the desires of most of us too. In our journey in this world, before the Father calls us home, we all strive to build a good life; a good and better life. Now, how does a good and better life look to you?
We could start with material goods. Bill had those, and so do we. Perhaps we don't have everything we wish and want, but I am sure we have most of what we need to have a good life. We could go on to mention family and friends, and here we also know that Bill cultivated them as one who keeps a beautiful garden. What else could be mentioned? Well, I would say, we need to mention what is the essence of a better life. I am sure Bill would agree with me, since in his 94 years of life he professed where the better life is: Faith in Jesus. Life with Him.
Jesus says, "I am the way, the truth and the life". Bill knew that this was the good and better life. He was baptized into Christ. Bill was a member of the family of God. He received Holy Communion regularly. These are ingredients of the Life that Christ gives us. And that life is THE good life. Because even though Bill was a sinner just like you and me, he received the same promises that are available for us in Christ. Those are the promises that keep us and maintain us in the good and better Life in Christ.
First because it delivers us from our worst problem: sin. We are born in sin and we would be lost if Christ hadn't rescued us with His life on the Cross.
Second, because in Him life takes on a different perspective. It is not about being well, smiling and happy all the time. It is not receiving all the prosperities wish, or even to be healthy all the time. In Christ life is full and complete even in our worst moments, because we know we are children of God, because we know we belong to His People and because we know there is no place in the entire world we could move to in which God wouldn't be there first. We are loved, cared for and defended all the days of our life, as the Psalm says. For his Goodness and Mercy are there.
And third: because even death, which sounds as our worst enemy is already defeated. "Because I live you shall live also" says Jesus. Bill is alive, with Jesus, waiting for the last day. So will all those who depart in that faith. Life is the Final word.
Bill and all Christians were called to a faith, and nurtured in faith thorough their lives by a God that has provided us with the better and good life. There forgiveness and life eternal in Christ are come as free gifts from His Grace for you. We can take on the armour of that faith and as a good soldier, captain or whatever rank we might fit in and fight the good fight, standing in the faith until our last breath.
Today is a day in which we reflect about our finitude, about death. But is also a day to celebrate the joy of life. The Good and Perfect life. Our life once started never ends; after death, after the Last Day comes eternity with Jesus. There can be no greater good than this. Definitely, everything works for good of those who are in in Christ(Romans 8). So even when the separation of death comes, it is temporary. Life is the final word.
Cc – Speaking of family and friends, as I've mentioned before, I heard from the children that once Bill and his mom moved to a different neighbourhood. What happened then? The neighbours moved with them. They followed the Jeskes to continue to have that good life of friendship.
This is what I hope will happen to all of us when our time comes. Bill and his wife both now have moved, they are with Jesus. I hope that one day we all, family and friends, when our last day come, will move to where they are. When we depart this world connected to Christ by faith we already know we will see each other again. We will be reunited with God and our loved ones who went ahead of us in faith, to live forever with Christ in the New Earth and New Heavens. That promise Is for you. To keep; to live; and to look forward to. The Good, better and Perfect life.
---