Spot on His Love / John 15, Romans 8 - September 2nd, 2021 / Hilda Hopkie Funeral Sermon
---
---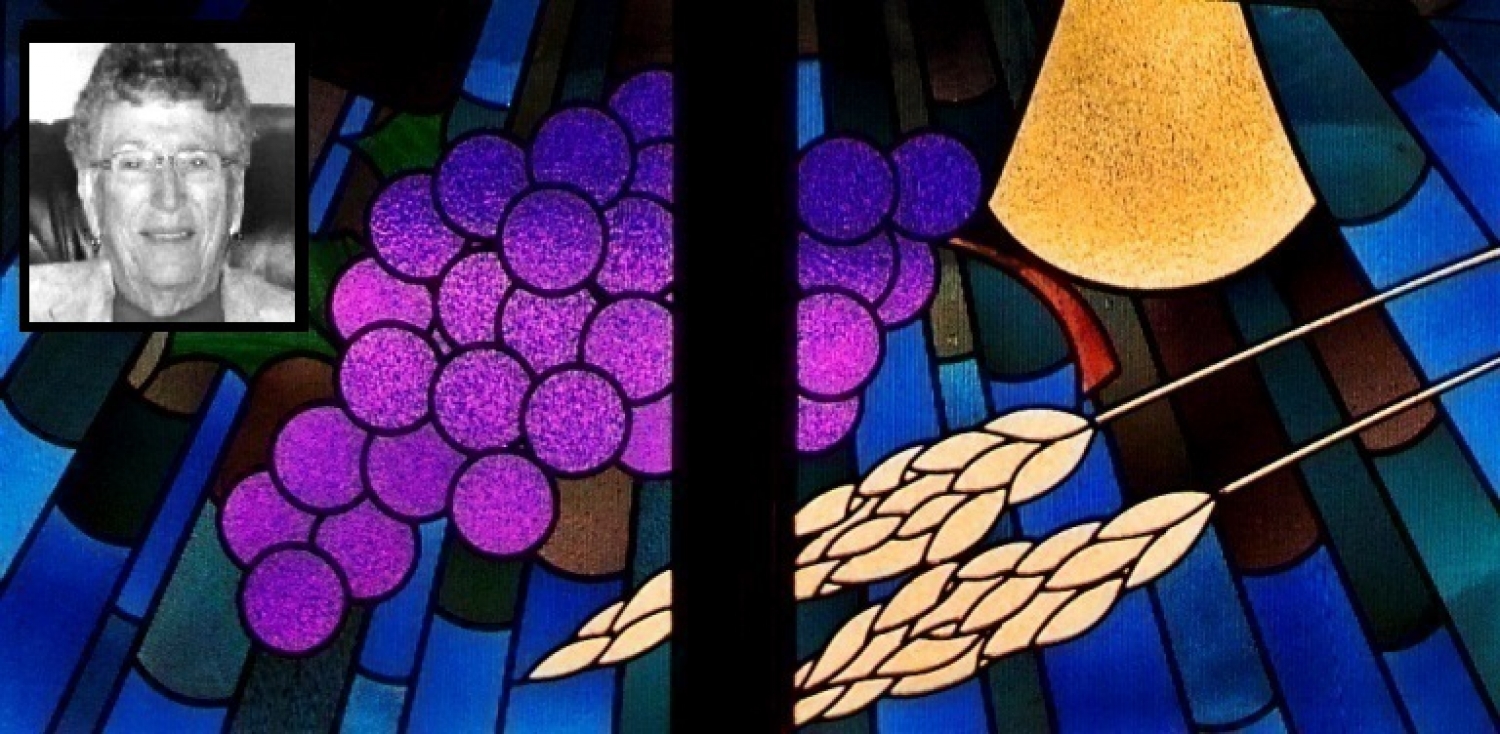 Text: John 15
Theme: "Spot on His Love"
___________________________
Intr – If family and friends would sit down to talk about Hilda's almost 89 years of existence on this side of heaven that conversation might take hours, if not days. We can only imagine how many stories would be told. When I asked Doug and Darrel this week about what comes to mind when thinking of their mom's life, they had many thoughts to offer, and three of them stood out to me. First one, she loved giving over receiving. She was always ready to help, to lend a hand. The spot shouldn't be not on her, but on others. Another one: her love for gardening, being outdoors, cultivating plants. Care for others. Care for the Creation of God.
The third one connects both beautifully: her faith in Jesus, and her work in the Church which flows from that faith. And this one is the source for all the rest, and we can say this with total assuredness. The texts for our Service today help us to build that certainty.
In John chapter 15 Jesus brings the famous, beautiful analogy of the vine and the branches. When we are called to faith in Him, we are grafted by the Father, the vinedresser, into the Vine, which is Christ. As we are in Him, we have everything our heart and soul needs. That happened early on in Hilda's life, she was baptized 31 days after she was born.
In this illustration we may be reminded also about Nature, God's Creation, as Christians recognize that God created everything and gave it all for us to care for and make good use – like when you love outdoors, when you have a passion for gardening, cultivating plants.
Every Christian is connected to vine, Jesus, and without Him we can do nothing, He says. Therefore, when Christians are reaching out to help others, they do so motivated by the faith that was implanted in their hearts - Faith active in love for God and for others. Jesus says: "This is my commandment, that you love one another as I have loved you…. 14 You are my friends if you do what I command you….17 These things I command you, so that you will love one another."
Loving one another; lending a hand; being ready to help others. This comes from Him who gave the greatest proof of love a friend can give, as he said: "Greater love has no one than this, that someone lay down his life for his friends." He gave up his life on the Cross so we can receive forgiveness of sins, life and salvation. Not only this, but so that we may live in this life praising Him, living with him, and loving our neighbour, with our faith being active in love. The spot is not on us, but on Him.
Now when we lose someone we love our faith is tested, for sure. Like gold is refined by fire, our faith is refined in the fire of ordeals, so that we may remember we are branches of the Vine that never ceases to feed us with His love and comfort. Beyond that, we know that life here with Him, as good as it gets, pales before the life yet to come. This is the Hope every Christian receives at his/her Baptism and is strengthened by The Word and The Holy Supper: life eternal. Christ was risen from the dead, killing death's power, so we will rise too, on the last day, to meet Christ and to be reunited with our loved ones who departed in faith ahead of us. A hope that is offered to all, in Christ, through faith.
Cc – In Christ we are branches, connected to Him by faith. Now when death strikes, what we feel actually is disconnection. We become temporarily separated from people we love. For those moments, the words of the epistle today resound in our ears and hearts:
­"And we know that for those who love God all things work together for good, for those who are called according to his purpose…. For I am sure that neither death nor life, nor angels nor rulers, nor things present nor things to come, nor powers, nor height nor depth, nor anything else in all creation, will be able to separate us from the love of God in Christ Jesus our Lord."
Nothing will ever separate us from God's love in Christ. That is His promise. No one has Greater Love for you and yours. We can carry on in life loving God, loving and helping others, taking care of God's good creation, and much more - always with the spot not on our own strength, but on His faithful promises. For God's promises never fail.
---