Put on, clothe yourselves/ Colossians 3:12-17 / Pr. Lucas Andre Albrecht / Sunday, December 26th, 2021 / Christmas Season
---
---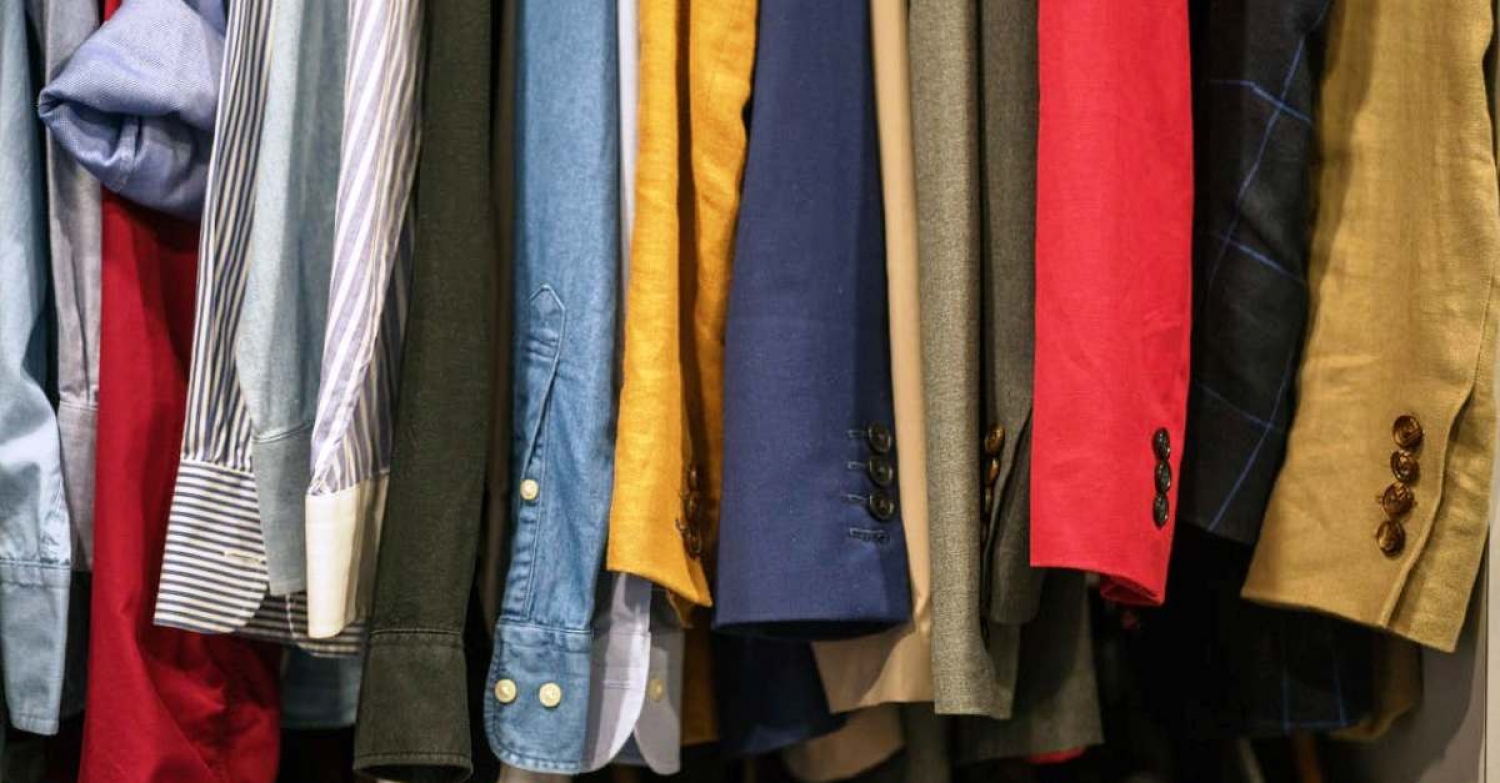 SERMON NOTES (listen to the audio sermon for more)
Text: Colossians 3:12-17
Theme: "Put on, Clothe yourselves"
___________________________
Intr – How is your usual routine every day before leaving home regarding what you are going to wear? Perhaps you just take the first piece of clothes at hand and go your way, or perhaps you take a long time to decide.
Now, what if you would wear also your mood, your personality traits; or if you'd be wearing your thoughts as you go out the door down the street? How would it look like? How would people look at you?
1 – What not to wear
In the context of Colossians chapter three Paul is warning us about the old wardrobe of sin filled with nasty clothes that we should ditch and dump.
_sexual immorality, impurity, passion, evil desire, obscene talk
_covetousness, which is idolatry.
_anger, wrath –
_malice,slander,
_Do not lie to one another
"Seeing that you have put off the old self with its practices 10 and have put on the new self which is being renewed in knowledge after the image of its creator"(Colossians 3:10)
2 – Put on, clothe yourselves
Then in our text for this Sunday Pauls uses the verb Endunaste. Put on, Clothe yourselves. That's the reason I'm also using the analogy of wearing something. In the new reality in Christ with a new self, we receive new clothes. The type of attire that you will always look well inside, no matter the place, the weather, the mood or the fashion of the day. They never grow old. And you can be sure that every time you put them on they will wear just perfectly on you no matter how many extra pounds you put on along the way.
Put on, clothe yourselves with:
compassionate hearts,
kindness, meekness - humility – in a world in which attention seeking has become a hype, this is one of the virtues that is challenged the most. Christ was the in the same spot, people wanted him as a king; as the wrong king. For that reason, in humility, he vanishes through them and carries on his work.
patience, - Another virtue that is tested to its limit constantly, Our world is a fast world, if a relationship is not working, go to the next. If people do not keep pace with you scold them. And then scold them again if they complain that you are not keeping pace with them. Patience includes, at its core, dependency and confidence in God's will happening in our lives. It's not a reason for idling in a relationship, but to trust God as we work on them.
_bearing with one another and, if one has a complaint against another, forgiving each other; as the Lord has forgiven you, so you also must forgive.
_And above all these put on love, which binds everything together in perfect harmony.
Love from the Biblical perspective is Law and Gospel. God is Love.
Love is the thread that binds all of these clothes together. Love for God and love for our neighbor.
This is a verse that is frequently used for weddings, and a marriage is also a good example of how love really operates. It's not dry not dull, but good seasoned food - or well combined attire.
Jesus put on himself worst clothes ever, filthy, nasty rag of all the sins of the world, and took them to His cross, so that by the action of the Holy Spirit we would receive this new self, with new clothes, new look, new heart. Always remember: He dresses us in His Word.
That is the most important thing: to have your heart well dressed. For Jesus himself said, whatever our heart is dressing, this is what people will see in our exterior.(The mouth speaks what the heart is full of). Even as imperfects sinners in constant need of forgiveness, having our hearts dressed with the robe of the Word our face, our actions, our life will reflect down the street what's inside our hearts.
(Illustration)
Cc – To cap off our sermon for today, nothing better than Paul's words capping off our Epistle today". "15 And let the peace of Christ rule in your hearts, to which indeed you were called in one body. And be thankful. 16 Let the word of Christ dwell in you richly, teaching and admonishing one another in all wisdom, singing psalms and hymns and spiritual songs, with thankfulness in your hearts to God. 17 And whatever you do, in word or deed, do everything in the name of the Lord Jesus, giving thanks to God the Father through him."
---