Pastor David Ramsey Funeral Sermon - Romans 6:23 July 15th 2022 / The Free Gift of God is Eternal Life
---
---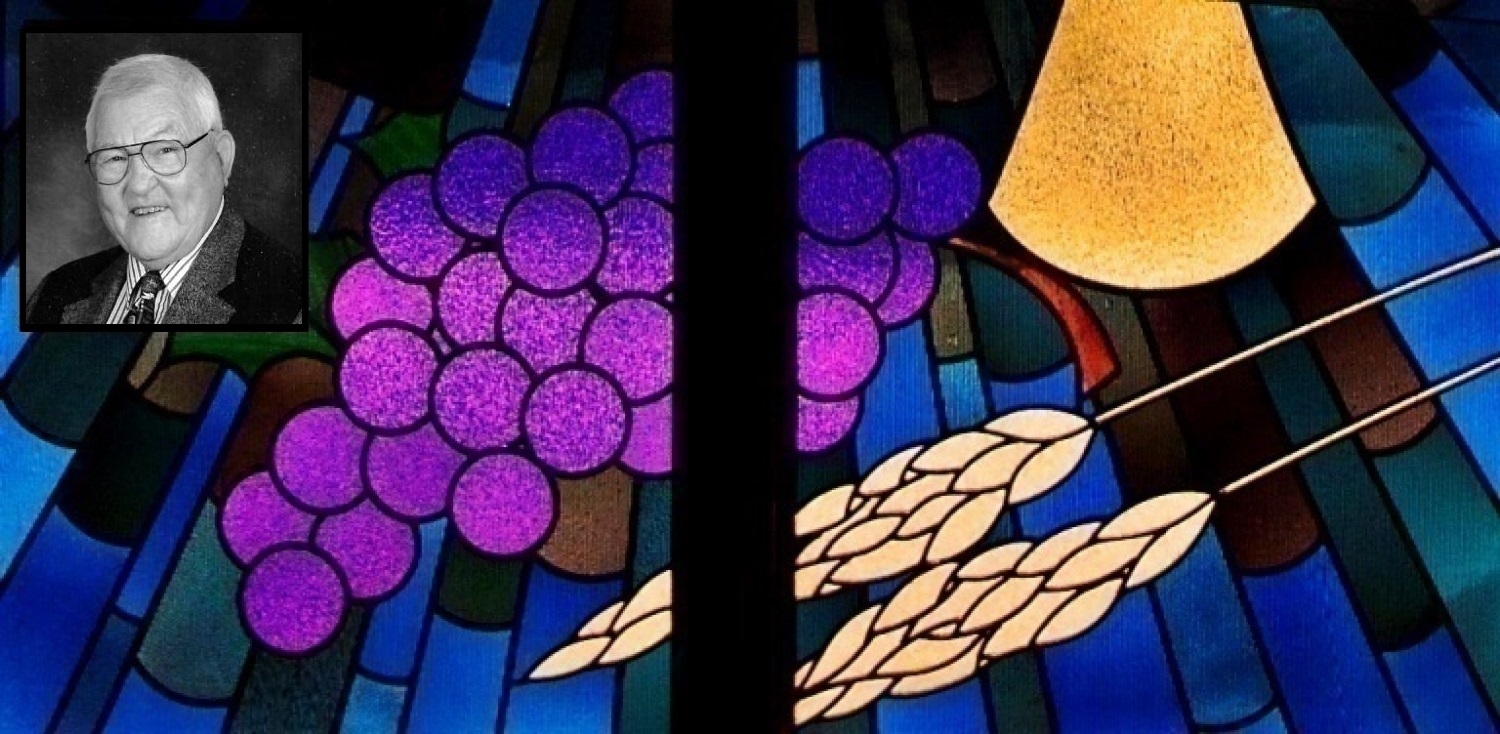 On January 27, 2022, at the age of 82 years, Pastor David Ramsey completed his life long ministry in the service of our Lord and Saviour, Jesus Christ. Pastor Ramsey served 5 multiple Lutheran parishes mostly in Canada. St. John Frobisher and St. Peter Oxbow, Sask.; St. Paul Gravelbourg, Trinity Mossbank, Peace Bateman, Sask.; Redeemer Regina and Pilgrim Riceton, Sask.; Grace Vancouver, Washington, USA; Grace, Brandon, Manitoba.
Officiants, Pastors Greg Heidorn (Preacher), Ron Meyr and Ted Giese (Liturgist and Lector)
Readings from the Service:
Psalm 103
Bless the LORD, O my soul,
and all that is within me, bless His holy name!
Bless the LORD, O my soul,
and forget not all His benefits,
who forgives all your iniquity,
who heals all your diseases,
who redeems your life from the pit,
who crowns you with steadfast love and mercy,
who satisfies you with good
so that your youth is renewed like the eagle's.
The LORD works righteousness
and justice for all who are oppressed.
He made known His ways to Moses,
His acts to the people of Israel.
The LORD is merciful and gracious,
slow to anger and abounding in steadfast love.
He will not always chide,
nor will He keep His anger forever.
He does not deal with us according to our sins,
nor repay us according to our iniquities.
For as high as the heavens are above the earth,
so great is His steadfast love toward
those who fear Him;
as far as the east is from the west,
so far does He remove our transgressions from us.
As a father shows compassion to his children,
so the LORD shows compassion
to those who fear Him.
For He knows our frame;
He remembers that we are dust.
As for man, his days are like grass;
he flourishes like a flower of the field;
for the wind passes over it, and it is gone,
and its place knows it no more.
But the steadfast love of the LORD is from everlasting
to everlasting on those who fear Him,
and His righteousness to children's children,
to those who keep His covenant
and remember to do His commandments.
The LORD has established His throne in the heavens,
and His kingdom rules over all.
Bless the LORD, O you His angels,
you mighty ones who do His word,
obeying the voice of His word!
Bless the LORD, all His hosts,
His ministers, who do His will!
Bless the LORD, all His works,
in all places of His dominion.
Bless the LORD, O my soul!
Psalm 46
God is our refuge and strength,
a very present help in trouble.
Therefore we will not fear though the earth gives way,
though the mountains be moved
into the heart of the sea,
though its waters roar and foam,
though the mountains tremble at its swelling.
There is a river whose streams make glad the city of God,
the holy habitation of the Most High.
God is in the midst of her; she shall not be moved;
God will help her when morning dawns.
The nations rage, the kingdoms totter;
he utters his voice, the earth melts.
The LORD of hosts is with us;
the God of Jacob is our fortress.
Come, behold the works of the LORD,
how He has brought desolations on the earth.
He makes wars cease to the end of the earth;
he breaks the bow and shatters the spear;
he burns the chariots with fire.
"Be still, and know that I am God.
I will be exalted among the nations,
I will be exalted in the earth!"
The LORD of hosts is with us;
the God of Jacob is our fortress.
Romans 8:28–39
"And we know that for those who love God all things work together for good, for those who are called according to His purpose. For those whom He foreknew He also predestined to be conformed to the image of His Son, in order that He might be the firstborn among many brothers. And those whom He predestined He also called, and those whom He called He also justified, and those whom He justified He also glorified.
What then shall we say to these things? If God is for us, who can be against us? He who did not spare His own Son but gave Him up for us all, how will He not also with Him graciously give us all things? Who shall bring any charge against God's elect? It is God who justifies. Who is to condemn? Christ Jesus is the one who died—more than that, who was raised—who is at the right hand of God, who indeed is interceding for us. Who shall separate us from the love of Christ? Shall tribulation, or distress, or persecution, or famine, or nakedness, or danger, or sword? As it is written,
"For Your sake we are being killed all the day long;
we are regarded as sheep to be slaughtered."
No, in all these things we are more than conquerors through Him who loved us. For I am sure that neither death nor life, nor angels nor rulers, nor things present nor things to come, nor powers, nor height nor depth, nor anything else in all creation, will be able to separate us from the love of God in Christ Jesus our Lord.
Matthew 28:1–10
Now after the Sabbath, toward the dawn of the first day of the week, Mary Magdalene and the other Mary went to see the tomb. And behold, there was a great earthquake, for an angel of the Lord descended from heaven and came and rolled back the stone and sat on it. His appearance was like lightning, and his clothing white as snow. And for fear of him the guards trembled and became like dead men. But the angel said to the women, "Do not be afraid, for I know that you seek Jesus who was crucified. He is not here, for He has risen, as He said. Come, see the place where He lay. Then go quickly and tell His disciples that He has risen from the dead, and behold, He is going before you to Galilee; there you will see Him. See, I have told you." So they departed quickly from the tomb with fear and great joy, and ran to tell His disciples. And behold, Jesus met them and said, "Greetings!" And they came up and took hold of His feet and worshiped Him. Then Jesus said to them, "Do not be afraid; go and tell My brothers to go to Galilee, and there they will see Me."
Hymns sung togther in the Service "Lift High the Cross," "Lord of All Hopefulness," "A Mighty Fortress," "Great Is Thy Faithfulness," "Jesus Christ is Risen Today," "I Know That My Redeemer Lives," and "For All the Saints," with a musical offering from Pr. Ramsey's godson David Kelson.
Pastor David Ramsey is survived by Dianne, his wife of 60 years. Also his daughters Katherine (Ross), Elizabeth (Brad), Rebekah (Gene). Eight grandchil-dren, Anastasia (Cody), Ivy, Justine (Kylar), Alexandria, Maximilian, Mitchell, Evangeline, Michael, two great grandsons, Torr and Rowe. Pastor Ramsey is predeceased by his daughter Dianne Christine and grandson Chase.
Pastors present for the funeral
Don Koch, Howard Ulmer, John Grandes, Daryl Solie, Edmund Mielke, Arron Gust, Jim Chimirri-Russell, Jason Schultz, Todd Guggenmos, Adrian Kramer, Joshua Kurtenbach, Lucas Albrecht, Ted Giese (LCC); Ron Meyr & Gregory Heidorn (LCMS)
---