"Listening to Jesus" Sermon / Luke 10:38-42 / Pr. Ted A. Giese / Sunday July 21st 2019 / Season of Pentecost / Mount Olive Lutheran Church
---
---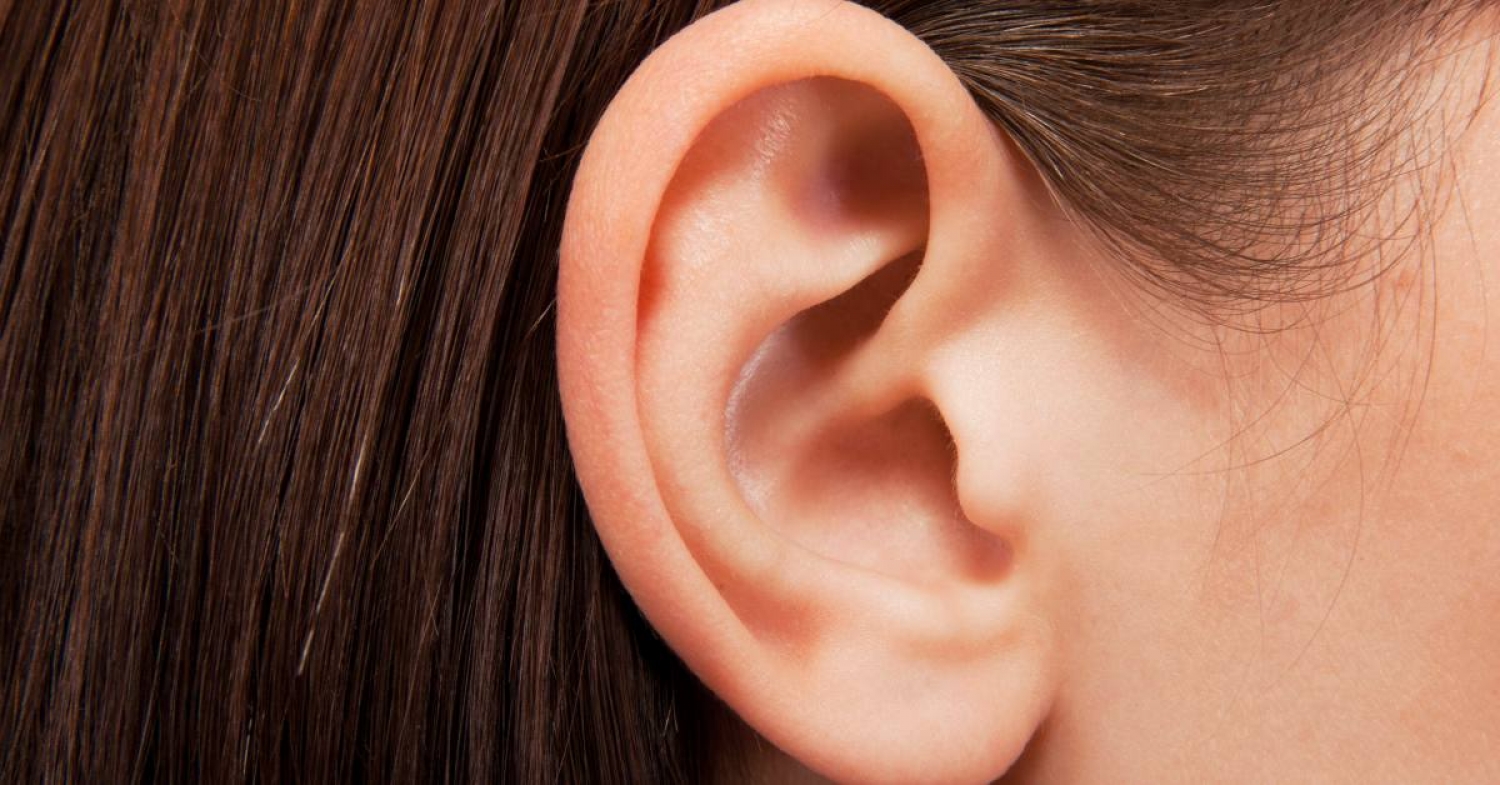 Mount Olive Lutheran Church / Rev. Ted A. Giese / July 21st 2019: Season of Pentecost / Luke 10:38-42 "Listening to Jesus"
Now as they went on their way, Jesus entered a village. And a woman named Martha welcomed him into her house. And she had a sister called Mary, who sat at the Lord's feet and listened to his teaching. But Martha was distracted with much serving. And she went up to him and said, "Lord, do you not care that my sister has left me to serve alone? Tell her then to help me." But the Lord answered her, "Martha, Martha, you are anxious and troubled about many things, but one thing is necessary. Mary has chosen the good portion, which will not be taken away from her."
Let us pray: May the words of my mouth and the meditations of all our hearts be acceptable in Your sight O Lord. Amen.
Grace peace and mercy to you from God our Father and from our Lord and Saviour Jesus Christ. Good Christian Friends, before we get to the account of Jesus' visit to Mary and Martha's house there is the parable of the Good Samaritan, last week Pr. Albrecht delved into that parable talking about how important it is to receive the help of Jesus before helping others; how "there is a lot to be done while you do nothing"… because we are doing nothing to help in our salvation, Jesus saves us without any help from ourselves, but as we are being save by Jesus we in this life can work to serve our neighbour in love, to help them in their needs. Everywhere you look you have the ones who serve and the ones who are being served, the ones who help and the ones who are being helped. The point being that there are times when it is best to be served by others. This is what we find in our Gospel reading for today. Jesus has arrived in a village and a woman named Martha welcomed Him into her house and now she is waiting on him, likely getting a meal or something to eat ready or preparing a place for Jesus to sleep. This should be fine, in this case Jesus is the one being helped, and Martha is the one helping. The trouble is that Martha is anxious because her sister Mary appears to be doing nothing – she's just sitting there like a bump on a log listening to this Jesus and she's not lifting a finger to help her sister with any of the work. In fact Martha even interrupts Jesus' teaching to ask, "Lord, do You not care that my sister has left me to serve alone? Tell her then to help me."
Now there is nothing wrong with taking care of people in their need, serving people, or looking after people even in small ways – that's all good Martha however has a couple problems and they are not unique to Martha. First she is anxious: Jesus addresses this saying "Martha, Martha, you are anxious and troubled about many things," to which she would likely say 'yes I know and one of them is that my sister isn't helping me with all the work right now,' but the bigger problem that Martha has is that she didn't really have eyes to see that her sister Mary was actually doing something, Mary was listening, learning, paying attention to what Jesus was saying, what He was teaching, this is why Jesus continues to say to Martha, "one thing is necessary. Mary has chosen the good portion, which will not be taken away from her."
Someone who is quietly listening to someone or something may look like they are doing nothing but is that the case? Take our congregation for instance. Some people feel guilty because they are not doing more, they are "only sitting in the pew" on Sundays, now they are free to volunteer around the church if they are able and if they want but they need not feel guilty for faithfully attending Services, in so doing they are like Mary sitting at Jesus' feet listening as He teaches, for here they like Martha's sister Mary hear God's Word in the reading of Scripture and receive Sermons and learn to pray and sing to God, they confess the faith, they receive good things from the Lord by just being here faithfully: "there is a lot to be done while you do nothing." Also if you are a frequent or regular volunteer in the church that is a good thing but if you become like Martha looking at your sisters and brothers saying 'look at them Jesus they just come and sit in the pew on Sunday they aren't helping me with all the work I'm doing for You and for others,' then you need to remember what Jesus said to Martha, "Martha, Martha, you are anxious and troubled about many things, but one thing is necessary. Mary has chosen the good portion, which will not be taken away from her."
At the beginning of the sermon today I said, "Jesus saves us without any help from ourselves, but as we are being save by Jesus we in this life can work to serve our neighbour in love, to help them in their needs." Attending Services here faithfully, listening to God's Word, praying, singing, attending Bible Studies, all of these things actually are a service to your neighbour. St. Paul in 1 Corinthians 15 when teaching about the resurrection of Jesus Christ from the dead following Jesus' crucifixion and death says, "now I would remind you, brothers, of the gospel I preached to you, which you received, in which you stand, and by which you are being saved, [that is] if you hold fast to the word I preached to you,"[1] St. Paul is teaching that you are being saved by hearing God's Word and confessing it to be true, elsewhere Paul puts it like this, "faith comes from hearing, and hearing through the word of Christ."[2] And Jesus says, "Whoever believes and is baptized will be saved, but whoever does not believe will be condemned."[3] Faith and belief, your salvation, doesn't come apart from hearing God's Word read to you and preached to you and your faithful presence here is not just something that benefits you, your faithful presence here week in and week out is an encouragement to your neighbour because they come and see others here and they see that they are not alone in their faith, in their confession of faith. Seeing you here listening along with them is an encouragement.
'But pastor you keep saying, "Your faithful presence here" I have not been "faithful" in my attendance, if by faithful you mean being here every Sunday … well I've put other things first: I've got to do work on the cottage, the cabin, I've got things to do around the house, the farm doesn't run itself, my kids (my grandkids) have their sporting events, I've worked hard all week and it's my only day to sleep in and laze about the house, there are only so many summer weekends I need to take advantage of the weather and go camping on the weekends, I have housework to do … there are things that need to be done and I can't just drop everything every Sunday to sit and listen like Martha's sister Mary' …. If this is you repent, remember what Jesus says, sitting down to listen to His Word is the one necessary thing and it is in fact more necessary than all of those other things.
Jesus went weekly to the Synagogue,[4] their version of church back then, and in so doing Jesus fulfilled the third Commandment: You shall sanctify the holy day; that is [Remember the Sabbath day by keeping it holy.] Remember your catechism: What does this mean? "We should fear and love God so that we do not despise preaching and His Word, but hold it sacred and gladly hear and learn it." Jesus did this, He listened to the Old Testament read and preached to Him and in our Gospel reading from St. Luke today we see that Martha's sister Mary did this, she sat at Jesus' feet and she heard His voice gladly, she held what Jesus was saying to her to be sacred, she was learning from what Jesus was saying to her. Martha for her part was being distracted, her work for Jesus was not bad or wrong it simply wasn't the one necessary thing at that moment. Just like all those other things, like camping, and taking care of the cottage or cabin, working, or relaxing, or going to sporting events with family, cooking or cleaning or running your farm or business are not bad or wrong things either they are simply not the one thing necessary when Sunday comes, or when opportunities present themselves to stop and be like Martha's sister Mary and listen to the Word of God at Mount Olive we have at least 10 opportunities a month.
Pastor this is preaching to the choir, here we are, we are like Martha's sister Mary, we are here listening. I know, however there are those of you who are struggling with the third commandment who need encouragement in that struggle to not give up, there are those of you who need to be encouraged to turn over a new leaf and gain a new perspective on this (being part of a congregation is not simple something you do for yourself or your family alone your faithful presence here is also for your neighbour, your sisters and brothers in Christ Jesus, this is part of being in the Body of Christ, being in community) your absence creates discouragement in the rest of the congregation. Don't feel guilty if you are sick or injured and cannot be here the way you want to be, in such cases we, as you sisters and brothers, need then to come to you; but if you are able then consider your priorities in life as a Christian.
Jesus isn't telling Martha to never serve anyone, or to quit working all together, He's not telling her to give up on what she is doing, Jesus is simply saying 'don't look down on your sister for what she is doing, 'listen and learning from Me,' in fact do what she is doing for what she is doing 'listen and learning from Me,' is the 'One needful thing, the one necessary thing,' everything else comes second.'
Let's try coming at it like this. If you have been prescribed a life saving medication and you must take it on a certain schedule or you will risk major health problems or potentially even death you may have many important and crucial things to do but if you want to continue to do them then you must stop and take the medication faithfully on the schedule. In the same way God has provided a schedule for your spiritual health, once a week with your fellow Christians stop everything and come together so that you can 'listen and learn from Jesus,' that is read, mark, learn and inwardly digest God's Word through preaching, in the singing, in prayer and then likewise receive the gifts He won for you at the cross, His Body and Blood for the forgiveness of sins, Holy Communion.
Now Martha is not the villain here, she simply needs a reminder and every one of us, you, me, and everyone needs this reminder from time to time in our life, you may not need it today and that's ok but perhaps one of your sisters or brothers needs this encouragement today. We all most certainly need to hear that there is forgiveness for the sin of putting off 'listen and learning from Jesus,' failing to sanctify the holy day; that is failing to remember the Sabbath day by keeping it holy. Return to the Lord your God, ask for forgiveness for those times you sidestepped church, put it off when you could have come, could have arranged things in such a way to be here. Ask for forgiveness and Jesus will forgive you. Pray to the Lord for strength to do better, for an attitude adjustment where in the end you do want to do better.


In our day this is one of the more challenging commandments to keep because, where in the past our society actually helped us keep it by closing businesses and respecting Sundays as a day of rest in the Lord, today there is little to no such help from society, there is a mountain of distractions and it is easy to feel crushed under the weight of those distractions. It is also hard to have courage to keep this commandment when so many discourage us in favour of these distractions; this is why we need each other's encouragement in Christ Jesus as sisters and brothers – this is also what Jesus is getting at, Martha needs what her sister Mary has as much as Mary needs it, Martha needs to simply put down her work and rest in Christ to 'listen to and learning from Him' this is something that they can do together, they need not be at odds with each other as Christians and neither do you, the World is against us we need not be against each other.
I will leave you with something that Martha's sister Mary understood, something Martha grew to learn along the way; from the Gospel of St. Matthew Jesus says, "Come to Me, all who labour and are heavy laden, and I will give you rest."[5] And in the Gospel of St. John Jesus says, "My sheep hear My voice, and I know them, and they follow Me."[6] Dear Christian this is, "the good portion, which will not be taken away from [Martha's sister Mary]," and it is the good portion which Jesus gives to you, it is a gift and it will not be taken away from you, but be warned you may be tempted to set this gift aside for other things, and you may sadly do just that in sin, keep in mind that all other things will fade away in time, yes their glory will wither and pass away, "but the Word of the Lord endures forever."[7] What looks to all the World like nothing, for the World is blind to see Jesus at whose feet you sit and listen and learn, is not nothing it is the one necessary thing, the receiving of the gifts Jesus has to give. Set aside your labours, your distractions, and listen to Him.
Let us pray:
Lord have mercy on us, Christ have mercy on us, Lord have mercy on us, "take our minds and think through them, take our lips and speak through them, take our hearts and set them on fire; for the sake of our Lord and Savior Jesus Christ, Amen.
[1] 1 Corinthians 15:1–2
[2] Romans 10:17
[3] Mark 16:16
[4] Luke 4:16
[5] Matthew 11:28
[6] John 10:27
[7] 1 Peter 1:25
---