Jesus Speaks, Listen / Mark 5:21-43 / Pr. Ted A. Giese / Sunday June 27th 2021 / Season Of Pentecost / Mount Olive Lutheran Church
---
---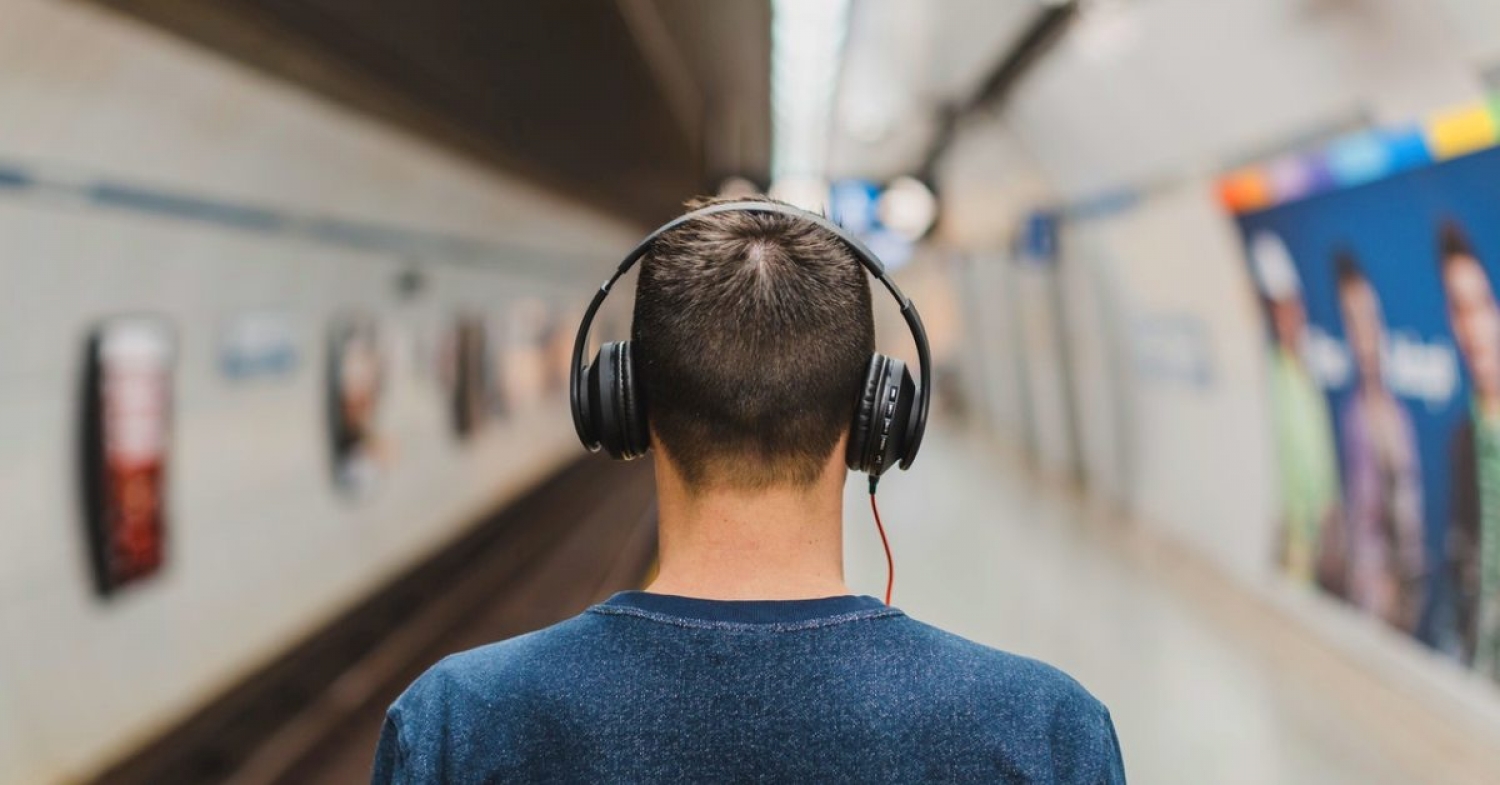 Mount Olive Lutheran Church / Pr. Ted A. Giese / Sunday June 27th 2021: Season of Pentecost / Mark 5:21-43 "Jesus Speaks, Listen"
And when Jesus had crossed again in the boat to the other side, a great crowd gathered about Him, and He was beside the sea. Then came one of the rulers of the synagogue, Jairus by name, and seeing Him, he fell at His feet and implored Him earnestly, saying, "My little daughter is at the point of death. Come and lay your hands on her, so that she may be made well and live." And He went with him.
And a great crowd followed Him and thronged about Him. And there was a woman who had had a discharge of blood for twelve years, and who had suffered much under many physicians, and had spent all that she had, and was no better but rather grew worse. She had heard the reports about Jesus and came up behind Him in the crowd and touched His garment. For she said, "If I touch even His garments, I will be made well." And immediately the flow of blood dried up, and she felt in her body that she was healed of her disease. And Jesus, perceiving in Himself that power had gone out from Him, immediately turned about in the crowd and said, "Who touched My garments?" And His disciples said to Him, "You see the crowd pressing around you, and yet You say, 'Who touched Me?'" And He looked around to see who had done it. But the woman, knowing what had happened to her, came in fear and trembling and fell down before Him and told Him the whole truth. And He said to her, "Daughter, your faith has made you well; go in peace, and be healed of your disease."
While He was still speaking, there came from the ruler's house some who said, "Your daughter is dead. Why trouble the Teacher any further?" But overhearing what they said, Jesus said to the ruler of the synagogue, "Do not fear, only believe." And He allowed no one to follow Him except Peter and James and John the brother of James. They came to the house of the ruler of the synagogue, and Jesus saw a commotion, people weeping and wailing loudly. And when He had entered, He said to them, "Why are you making a commotion and weeping? The child is not dead but sleeping." And they laughed at Him. But He put them all outside and took the child's father and mother and those who were with Him and went in where the child was. Taking her by the hand He said to her, "Talitha cumi," which means, "Little girl, I say to you, arise." And immediately the girl got up and began walking (for she was twelve years of age), and they were immediately overcome with amazement. And He strictly charged them that no one should know this, and told them to give her something to eat.
Let us pray: May the words of my mouth and the meditations of all our hearts be acceptable in Your sight O Lord. Amen.
Grace peace and mercy to you from God our Father and from our Lord and Saviour Jesus Christ. Good Christian Friends. The phrase, "In one ear and out the other," is meant to get across the idea that some people don't listen, that the words being spoken to them aren't really being heard and are certainly not being taken to heart. Last week we heard about the storm on the Sea of Galilee when Jesus was asleep in the stern of the ship His head resting on the cushion where the pilot sits and when the disciples wake Him from His sleep Jesus did not pilot the ship to shore, He — the carpenter — didn't get out of the way for one of the fishermen to grab the rudder and the rigging of the mainsail to pilot them to shore, no what we heard was that Jesus spoke to the wind and the waves and the storm ceased and there was a great calm. Everything became tranquil and peaceful.
If you stood in the middle of a storm and said, "Peace! Be still!,"[1] would the weather listen to you; would it hear your words or would your words spoken to the wind and the waves go, "in one ear and out the other," of the wind, and the waves and the storm? Last week and this week we see over and over again the authority of Jesus, when He speaks things happen. We then who hear His word can trust Him. The disciples were learning this, that's why last week they were shocked and amazed and afraid when Jesus calmed the storm because even though they had seen Jesus do miraculous things they had not seen Him do anything like this before. One of the disciples in the boat, who was with Jesus for everything we are hearing about today, was Nathanael. Nathanael comes to mind because as Jesus was at first calling His disciples Jesus said something interesting to Nathanael that fits into what we heard last week and what we hear today. In Saint John's Gospel we hear how it was that when, "Jesus saw Nathanael [the brother of Philip] coming toward Him [Jesus] said of [Nathanael], "Behold, an Israelite indeed, in whom there is no deceit!" Nathanael [taken aback] said to him, "How do you know me?" Jesus answered [Nathanael], "Before Philip called you, when you were under the fig tree, I saw you." Nathanael answered [Jesus], "Rabbi, you are the Son of God! You are the King of Israel!" Jesus answered [Nathanael], "Because I said to you, 'I saw you under the fig tree,' do you believe? You will see greater things than these." And [Jesus] said to [Nathanael], "Truly, truly, I say to you, you will see heaven opened, and the angels of God ascending and descending on the Son of Man."[2]
You will see greater things than these … Nathanael was amazed because Jesus seemed to have knowledge of something Nathanael thought He should not know and Jesus was like, "You think that's amazing just you wait and see," Perhaps Nathanael sitting in the boat on the calm waters reflected on Jesus' first words to him after having been afraid for his life, sure they were all perishing, perhaps Nathanael thought back to Jesus' words to him, "You will see greater things than these." And as they asked each other, "Who then is this, that even the wind and the sea obey Him?"[3] … Maybe Nathanael wondered 'if He can do this what else can He do?' And Jesus did this with His word, spoken with authority.
Last week's Gospel ends with that question about who Jesus is and this week's Gospel picks up with another miracle, but our lectionary skips over something that happens in between the calming of the sea of Galilee and our reading today. Sandwiched between them is what happened immediately after they came to shore after Jesus calmed the storm … this next thing again shows us who this Jesus is and what kind of authority He has and what His word can do: Something that further proved to the disciples that Jesus was indeed "the Son of Man" the long expected Christ.
When they came to the other side of the sea, as soon Jesus had stepped out of the boat, immediately there met Him out of the tombs of the grave yard a man with an unclean spirit. A disfigured man covered with scars that lived among the tombs. And Saint Mark tells us that no one could bind him anymore, not even with a chain, you see he had often been bound with shackles and chains, but he would wrench the chains apart with unnatural strength, and break the shackles in pieces. No one in the area had the strength to subdue him. Saint Mark likewise tells us that night and day among the tombs and on the mountains of the area this man was always crying out and cutting himself with stones. And when this man saw Jesus from afar, he ran and fell down before him. And crying out with a loud voice, the man said, "What have you to do with me, Jesus, Son of the Most High God? I beg you by God, do not torment me." He said this because Jesus was saying to him, "Come out of the man, you unclean spirit!" Then Jesus asked him, "What is your name?" He replied, "My name is Legion, for we are many." And here we see this poor man was possessed by not one but thousands of demons who harassed and tormented him and hurt and injured his body. And the demons begged Jesus earnestly not to send them out of the country. The demons knew that they had to obey Jesus that His voice commanded the wind and the waves and that it commanded them also. Again Peter James and John along with Nathanael and the other disciples were all there and they all witnessed this. They were about to see what was coming next: There was a great herd of pigs feeding there on the hillside, and these thousands of demons who had been infesting this poor man begged Jesus, saying, "Send us to the pigs; let us enter them." So Jesus who commands the wind and the waves of the sea gave them permission. And did these demons now possessing the pigs wander away to roll around in their own filth and eat and eat and grow fat happy to still be tormenting something if not the man they were in before? No when the unclean spirits came out of the man and entered the pigs the herd, numbering about two thousand, rushed down the steep bank into the water and drowned in the sea. As Jesus says the Devil "was a murderer from the beginning,"[4] and so are those who follow His lies.
The demon-possessed man now free of the demons by the Word Jesus spoke to him was made well and this restored man free of his tormentors wanted to join Jesus and the disciples but Jesus said to him, "Go home to your friends and tell them how much the Lord has done for you, and how He has had mercy on you."[5] And then the man no longer infested with demons obeyed Jesus and everyone who heard what happened to him marveled at this change in him. And now Nathanael and the rest of the disciples can add that Jesus by His word, by His authority, in addition to commanding the wind and the waves can cast out not just one demon but thousands of them. In fact the potency of Jesus' authority over the World around Him is so strong that when the woman in today's Gospel simply touches the hem of His robe she is healed. Jesus' unexpected power extended well beyond the weather and exorcism, in fact Jesus' power practically seeps out of, and radiates off of, Him.
Before the storm on the Sea of Galilee, and Jesus' casting out of the demons from the poor man that we just heard of now, Jesus had went to a town called Nain, followed by His disciples and a great crowd and as Jesus had come near to the gate of the town, they meet up with a funeral procession on the one side was Jesus the Lord of life with His happy disciples and followers and on the other hand a dead man with his grieving mother with a considerable crowd from the town with her all heading to the grave. The dead man, who was being carried out of the town, was the only son of his mother, and she was a widow, she had lost everything. And when the Lord saw her, Jesus had compassion on her and said to her, "Do not weep." Then the Gospel of Saint Luke says Jesus came up and touched the stretcher that they were carrying the dead man's body on, and the ones carrying it stood still. And Jesus said, "Young man, I say to you, arise." And the dead man sat up and began to speak, and Jesus gave him to his mother. Fear seized them all, and they glorified God, saying, "A great prophet has arisen among us!" and "God has visited His people!" And this report about Jesus spread through the whole of Judea and all the surrounding country.
News of Jesus' miraculous healing of the sick, His casting out of demons, His mastery over the wind and the waves, His raising of the dead was quickly spreading and this is why when Jesus and the disciple had again criss-crossed the sea of Galilee the ruler of the synagogue, named Jairus greeted Him and fell at His feet earnestly, saying, "My little daughter is at the point of death. Come and lay Your hands on her, so that she may be made well and live." On His way there reports on the daughter's death comes to Jesus and perhaps the ones coming to tell Jairus, "Your daughter is dead. Why trouble the Teacher any further?" hadn't yet heard about the widow of Nain's son and how Jesus had raised him from the dead. Now Jesus says to Jairus "Do not fear, only believe." And He allowed no one to follow Him except Peter and James and John the brother of James. Notice Nathanael is not allowed to come in to Jairus' house. Nathanael is not there to see what happens next, he doesn't see Jesus take the little girl by the hand, Nathanael doesn't hear with his own ears Jesus say, "Little girl, I say to you, arise." Nathanael doesn't see the moment the dead girl now alive takes her first steps and begins to walk again. All these things would have been told to Nathanael by those who had seen; those who had heard and here we see how Jesus was already teaching the future pastors and leader of the church what As Saint Paul says in his letter to the Romans, "Faith comes from hearing, and hearing through the word of Christ."[6] Likewise later on Good Friday Nathanael was not there at the foot of the cross to hear the dying Jesus say, "It is finished," that would be Saint John and the Virgin Mary who heard those words with a hand full of other followers, the Roman soldiers and a rather hostile crowed.[7] A hostile crowd for whom Jesus' words "It is finished," likely went in one ear and out the other.
We then are like Nathanael sometimes we look at the events of our life and see God at work, see Jesus at work, other times we hear about what Christ Jesus has done and we have faith and we believe. If however we wait to only see and experience signs and wonders becoming blind to what Jesus gives us in the miracle of Holy baptism and the Lord Supper, in the preaching and teaching of His word, and if we make ourselves to be the judge of what counts as evidence of the power and authority of Jesus in our life before we believe we will be in danger of drowning in the wind and the waves of our problems. In all of these accounts from Scripture that you have heard today do not discount the power of the Word of God. Do not let what Jesus says go in one ear and out the other. Pray that the Holy Spirit will implant the word of Jesus and make it grow in your heart, and where it already grows that the Holy Spirit would cultivate it and make it to bear the fruit God desires,
In the Gospel of Saint John Jesus, speaking of Himself as the Good Shepherd, says, "My sheep hear My voice, and I know them, and they follow Me. I give them eternal life, and they will never perish, and no one will snatch them out of My hand."[8]
By the Holy Spirit, by the word of Jesus, the same Jesus who said to Jairus' daughter, "Little girl, I say to you, arise," you are given new life. And you, who were dead in your trespasses and sins,[9] are made alive at the word of Jesus, at the word He gave you in His Sacrament of Holy Baptism, at the washing He commanded, where you've received His washing of regeneration as Paul puts it in Titus chapter three.[10] And unless Jesus comes in your lifetime your body will be as dead and the widow of Nain's son, as dead as Jairus' daughter, and more so for you will be dead longer than Lazarus was when Jesus raised him from the dead, you may well be hundreds of years in the grave when Jesus' returns and your ears may be long gone, nothing but dust or ashes, and yet on the Last Day you will hear, your body will hear the voice of Jesus calling you up out of the grave and you like Lazarus and Jairus' daughter and the widow of Nain's son will be alive, not just given a second chance at life but given the completion of the promise of eternal life, never to die again.
Until That Day listen to His voice, hear His Holy World, trust in what He says to You in Scripture, in the Bible, and return to Him when He calls no matter how far you have wandered, no matter how far you have strayed. His voice calls to you and you will hear it wherever it finds you, in the storm, in illness, even in death. Amen.
Let us pray:
Lord have mercy on us, Christ have mercy on us, Lord have mercy on us, "take our minds and think through them, take our lips and speak through them, take our hearts and set them on fire; for the sake of our Lord and Saviour Jesus Christ, Amen.

[1] Mark 4:39
[2] John 1:47–51
[3] Mark 4:41
[4] John 8:44
[5] Mark 5:1–20
[6] Romans 10:17
[7] John 19:30
[8] John 10:27–28
[9] Ephesians 2:1
[10] Titus 3:5
Photo Credits: Main Photo Man whith Headphones in Subway from pexels; Boat on edge of storm from pexels; Fig tree from pexels; Figs from pexels; Rocky shore from pexels; Pigs from pexels cropped; Casket from pexels; Jesus and Jairus' daughter from Wikimedia Commons; Jesus on cross from Pixabay; Man with headphones from pexels.
---