I am with you always / Matthew 28:16-20 / Pr. Lucas Andre Albrecht / June 4th, 2023/ Holy Trinity Sunday
---
---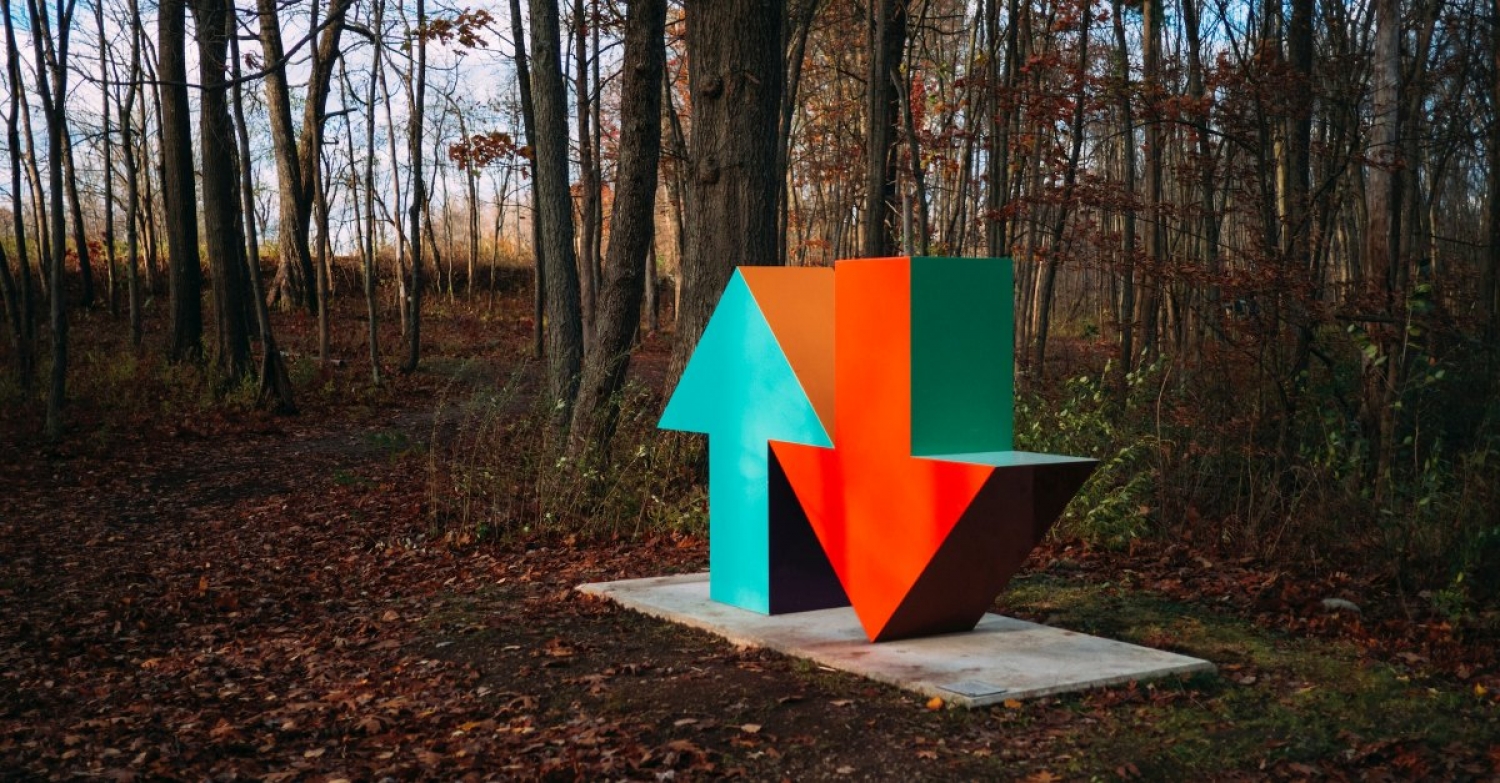 Matthew 28:16-20
Theme: "I am with you always"
___________________________

SERMON OUTLINE - Listen to the full sermon on SoundCloud
Intr – I saw the news about a woman that won a $100,000 prize on a Sask Lottery. The news said that she was in some sort of "doubt", almost unbelieving of the fact. The news were confirmed, but she still expresses some sort of doubt about it, at least at first.
This illustration sets the stage for 2 topics I wanted to address from our Gospel reading today.
1 – I am with you always
(SLIDE 1 – CROSS) In the Gospel today we hear one of the most cherished promises of the entire Bible: I am with you always.
(SLIDE 2 - ARROWS)This means every single day. It is not only good days, not only bad days. Not only on wins, not only on losses. Not only when you get a job, not only when you lose your job. Not only when your healthy, not only when you are sick. I am with you always.
_Jesus Christ is not present with us only a few weeks of the year, or during happy days of summer or joyous days of Christmas. His presence is well distributed throughout the entire year. He moves through the Summer, dies on Good Friday, rises on Easter, spends autumn and winter with us. He's around every day.
-He is present in the good days, when sometimes we forget to give Him the glory, to thank Him for the good things
-He is present in the bad days as well. That seems a little obvious to say, but sometimes we are led to think that He might have forgotten us. Remember what a child says, when parents are angry at something wrong she or he did? "Do you still love me?" Sometimes we do the same when we are in sin. "Does God still remember, love me?"
God the Father answers: yes, I still love you. I forgive you. Go and sin no more.
_"Always". Can you figure what that means, every single hour and day? Think about a person you would be willing to spend every single hour of every single day with. I deem this impossible, no matter how much you love them. As a philosopher said, absence is important (that's why some people thing home office is not a good option). When you get to know a people in a very intimate way, it doesn't matter how much you love them, you will need some time away.
(SLIDE 3) Now think about Jesus and His Promise. He knows you. Better than yourself. And he still wants to be with you always. He wants to be with you every single day, and He is with you always, through means (Word and Sacraments)
2 –Doubts
(SLIDE 4 – DOUBTS) Well, Jesus is with you always, and me. He was with the disciples right there before He ascended to heaven. But did you catch this from the Gospel: "Some doubted". Why is that? Come on, Jesus is right in front of them. Why would they doubt?
_First of all, the verb here is the same to refer to doubting Peter during the storm (Matthew 14:22-30). (SLIDE 5 – Peter)Did he doubt that it was Jesus before him? Probably not. But he hesitated, he was afraid. Maybe that's the same thing that happened there with the disciples. They knew it was Jesus, more so when we see they worshipped Him. But maybe some of them were hesitant, afraid. Not sure what to do or what would come next. [1]
(SLIDE 6 – CROSS) What are the occasions in which doubts come to our hearts? We usually think about winds and waves, problems and difficulties. And that is true. But let's think about something more basic. Who God is?
3 – God
Today is Holy Trinity, when we think about who our God is. Here is a spot where basic doubts may creep in and cause damage to our Faith.
(SLIDE 7)Who God is?
-A good guy / -our copilot / -a buddy? / -"it doesn't really matter as long as you have faith in something" / -"If you love God a little, God will love you a lot". We need to watch out for the wrong definitions. Why?
_because wrong definitions lead to a wrong god. And a wrong god can't be with you always, can't take care of your burdens. A wrong god can't SAVE YOU. See how that can be a problem amid the storm?
(SLIDE 8)Who He is? The Triune God: Father, Son and Holy Spirit. Creator, Redeemer, Sanctifier. Holy Trinity is a mystery that we receive by faith.
_When this is firmly established in our minds, then we have the right God. One that is Powerful, that knows all, that saves all. One that is mighty to save One that is CHRIST (Past) and LORD(present). He is all in all. God is not just another tab on your browser; He is the very operational system of your Christian life.
(SLIDE 9) When you know who God is, then you know WHO YOU ARE! Someone to whom His hand was extended. Someone who lives under His Grace, Hope and Love.
(SLIDE 10 – cross) Therefore, these comforting words of the Lord are for us too:
_"All authority was given to me";
_Therefore – connected to the precedent phrase. Since He has authority, "As you go, make disciples…"
_I am with you always to the end of the age."
This is how Jesus responds to hesitation, doubt. He calms our hearts. He shows His authority and love. He gives us work to do. He walks with us always and every day.
Cc – When doubts pop up in your mind and heart, remember the basic; Who God is! When you know him, you know who you are. You know that he will be with you every day. Can doubts still come? They sure can. When they do, remember of the basic: He is your God, The Triune God. He calls you to faith, to life, to trust. He calls you to live in Him. And he also calls you to praise and sing:
Song: Who He is and who I am
I lift my eyes I see the Cross
I am surrounded by His love
Deep down I know he is right here
Because through faith Christ is right near
Our God is joy, He is faithful,
He is our Salvation.
In Him our past, our present,
And our destination.
Father, Son and Holy Ghost!
Our God is Three, our God is one!
He's Creator, He's our Saviour
He's our Comforter
(Written by Lucas Albrecht, 2022)
______________________________________

[1] Perhaps they even recalled that terrible Maundy Thursday – when they all were gone. They flew away. They didn't know what to expect next. / Dr. Gerson Linden – Holy Trinity (Perícope - https://youtu.be/r_1jwLeIofI?t=276) I bet this is nothing strange to us too. We know Jesus, we believe in Him as our Saviour and Lord. We walk with Him. But when we face big challenges, when we are before dark days and sleepless nights, during times of trial and temptation, we doubt too. We hesitate. What will come next?
Source of the image: https://unsplash.com/photos/BiWM-utpVVc
---