Humility and Faith in the face of Suffering and Death / Mark 9:30–37 / Pr. Ted A. Giese / Sunday September 19th 2021 / Season Of Pentecost / Mount Olive Lutheran Church
---
---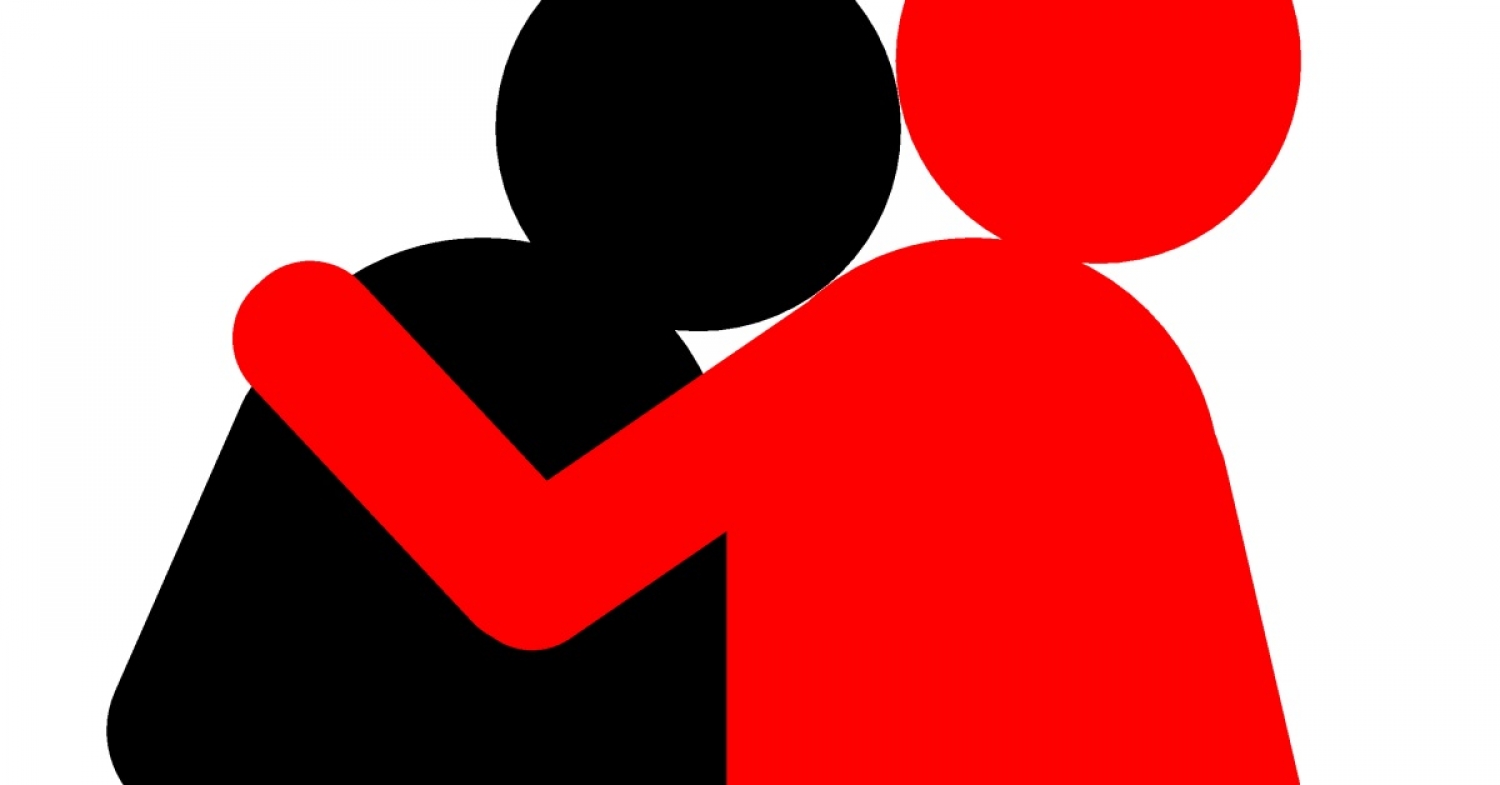 Mount Olive Lutheran Church / Pr. Ted A. Giese / Sunday September 19th 2021: Season of Pentecost / Mark 9:30–37 (This Sermon also references the Old Testament and Epistle Readings for the Day: Jeremiah 11:18-20 & James 3:13-4:10) "Humility and Faith in the Face of Suffering and Death."
They went on from there and passed through Galilee. And [Jesus] did not want anyone to know, for He was teaching His disciples, saying to them, "The Son of Man is going to be delivered into the hands of men, and they will kill Him. And when He is killed, after three days He will rise." But they did not understand the saying and were afraid to ask Him.
And they came to Capernaum. And when He was in the house He asked them, "What were you discussing on the way?" But they kept silent, for on the way they had argued with one another about who was the greatest. And He sat down and called the twelve. And He said to them, "If anyone would be first, he must be last of all and servant of all." And He took a child and put him in the midst of them, and taking him in His arms, He said to them, "Whoever receives one such child in My name receives Me, and whoever receives Me, receives not Me but Him who sent Me."
Let us pray: May the words of my mouth and the meditations of all our hearts be acceptable in Your sight O Lord. Amen.
Grace peace and mercy to you from God our Father and from our Lord and Saviour Jesus Christ. Good Christian Friends. There is a false idea out there and perhaps you have been hit with it, or perhaps it has even crept into your mind from time to time that suffering is an indication of a lack of faith, now this is certainly untrue. Jesus had perfect faith; unwavering faith and He still experienced suffering. Our Old Testament lesson points to this when Jeremiah by the inspiration of the Holy Spirit say this, "I was like a gentle lamb led to the slaughter."[1] This prophetically points to Jesus: St. John then is literally able to take his finger and point to Jesus in the flesh and says, "Behold, the Lamb of God, who takes away the sin of the world!"[2] In our Gospel lesson we hear Jesus teaching His disciples, saying to them, "The Son of Man is going to be delivered into the hands of men, and they will kill Him. And when He is killed, after three days He will rise." But they did not understand the saying, and were afraid to ask Him.[3] Jesus the Lamb of God was teaching them that He was going to be crucified, that He would die. In the chapter before this one in Mark's Gospel we hear how Jesus had "began to teach them that the Son of Man must suffer many things and be rejected by the elders and the chief priests and the scribes and be killed, and after three days rise again."[4] So again Jesus who had perfect faith, unwavering faith both taught that He would experience suffering and directly experienced suffering at the hands of others.
Jeremiah also teaches that one of the reasons suffering comes is because people devise schemes that create suffering saying, "Let us destroy the tree with its fruit, let us cut him off from the land of the living, that his name be remembered no more."[5] Jesus faced this. Those opposed to Him wanted to destroy all He had worked for and accomplished the fruit of His teaching; they wanted to make Him suffer publicly; they wanted to have Him dead; they wanted the memory of Him and what He taught to be forgotten forever: Ruined, Humiliated, Punished, Canceled, Forgotten. Keep in mind also what Jesus teaches us: "If the world hates you, know that it has hated Me before it hated you."[6]
Suffering comes in three ways it is either connected to the body, or the mind or the spirit. When suffering comes in one of these areas of life and you experience it for a long time it starts to bleed into the other areas of life. For example the suffering caused by cancer in the body can cause anxiety in the mind and even doubts in the soul. Or public false accusations can play on the mind so much that the body cannot sleep through the night, you may even feel it in your heart, your very soul can become restless and fearful. The days that we live in right now are filled with suffering. Some suffer because of evil they have personally done and some suffer evil done against them by others, remember also what St. Peter teaches us: That it's "better to suffer for doing good, if that should be God's will, than for doing evil."[7] Jesus who was perfectly faithful, whose faith in His heavenly Father was unwavering suffered for doing good. He suffered at the hands of others: For teaching the truth, healing the sick, raising the dead.
Last week in our Old Testament reading we had another passage that pointed forward to the suffering Jesus was going to experience in His crucifixion: Isaiah by the inspiration of the Holy Spirit prophetically points forward to Jesus' cross and passion saying, "I was not rebellious; I turned not backward. I gave my back to those who strike, and my cheeks to those who pull out the beard; I hid not my face from disgrace and spitting."[8] Jesus who was, is, and ever shall be all powerful did not run from suffering when it came to Him. Nailed to the cross He heard the very people causing His suffering, the chief priests with the scribes, mocking Him to one another, saying, "He saved others; He cannot save Himself."[9] Jesus could have saved Himself but had He done that He would not have been saving you. As the Son of God Jesus was greater than all those set against Him but He chose not to act on His opportunity for self preservation rather He faithful endured the suffering.
All of this leads us to the second part of our Gospel reading today from the Gospel of St. Mark. When Jesus and His disciples came to Capernaum, when he was in the house Jesus asked them, "What were you discussing on the way?" But, St. Mark tells us they kept silent, for on the way they had argued with one another about who was the greatest. In your life you will likely remember, you will likely have noted how people the World counts as great sometimes manage to get out of suffering. The rich and powerful if they have done wrong sometimes end up in soft easy prisons where they experience less suffering than they would have experienced if they were lumped in with hardened street criminals, or sometimes they seem to get off scot-free giving people the impression that one of the things that greatness, power, money, and fame are good for is avoiding suffering. There are people who will chase worldly greatness, power, money or fame to alleviate suffering, thinking 'if only I was great, if only I was powerful, if only I was rich, if only I was famous I would not be suffering right now.' Jesus however gives the Christian a definition of greatness which is the mirror opposite of what the World teaches. Jesus teaches us "If anyone would be first, he will be last of all and servant of all," using a child as an example Jesus teaches that our faith is to be like the faith of a child. A child's faith is trusting, it has not been hardened by the cynicism of the World, and such faith is like a gentle lamb. This is the faith of Jesus. Jesus was the one who was made to be last of all upon the cross, a man of sorrow who became by His shed blood the Servant of all. He suffered and died with humility. What did you hear in the Epistle today from St. James? "Humble yourselves before the Lord, and He will exalt you."[10] This too is fulfilled without fault in Jesus. Suffering and death in perfect humility and then the resurrection of Jesus on Easter Sunday,[11] and His return to the Father's right hand in heaven with all authority in heaven and on earth given to Him:[12] In His resurrection and ascension Jesus was exalted by His heavenly Father and was able to say to Saint John "Fear not, I am the first and the last, and the living one. I died, and behold I am alive forevermore, and I have the keys of Death and Hades."[13]
In thought word and deed Christ Jesus teaches true humility, service, and faith in the face of suffering. Even upon the cross with a crowd of people against Him Jesus had a couple people there to share in their way the suffering He was experiencing. St. John and Jesus' mother Mary at the foot of the cross and a couple other followers were witnesses to His suffering and death like a family at the death bed of a loved one and the man crucified next to Jesus who asked to be remembered by Jesus was one who shared in the experience the pains of death, the loss of breath the exhaustion, the suffering. Dear ones it is a great temptation to suffer alone when you don't have to, to cut yourself off in your suffering when you don't need to: Pride, shame and fear can keep us apart, 'I can do it on my own,' can keep us apart, doubts can keep us apart.
When you are alone the devil, the demonic, will come to find you, and even if the devil doesn't seek you out you will still be left alone with your own thoughts and in sin you will be tempted to fall deeper into sin. This is what solitude in suffering produces. How well do you think you are you able to face it? After His baptism Jesus experienced the attacks of the devil in the wilderness, He walked the desolate places alone and Satan came like a lion seeking to devour Him. The temptations the devil enticed Jesus with were all about selfishness, about appealing to the greatness of Jesus to trick Him into performing miracles for Himself or to get Jesus to do things that would force Jesus' heavenly Father to act, for Jesus to break His faith in His heavenly Father and to worship Satan. Jesus trusted that His heavenly Father "gives more grace." You heard in the Epistle today from Saint James, "God opposes the proud but gives grace to the humble."[14] Jesus remained humble while suffering starvation and temptation in the wilderness. James also writes, "Submit yourselves therefore to God. Resist the devil, and he will flee from you." Jesus did this without fault, perfectly. He was alone in suffering, Jesus experiencing it, and now as a Christian you are never alone, even if you feel alone you are not.[15] In Baptism you are baptized into Jesus and Jesus is with you. Jesus gives you the Church your fellow Christians so you will not be alone. Scripture promises that Jesus our Good Shepherd will be with us even as we "walk the valley of the shadow of death," and with Jesus with us we need "fear no evil for [He is with you.]"[16]
We love because God first loved us,[17] we serve others because God first served us, we are encouraged to humility and child like faith in the face of suffering because Jesus embodied these qualities first. We in our struggles may hear what James shares with us today, or we may hear what Jesus says to us today in the Gospel of Mark and feel hopeless because we struggle with the World; friendship with the World is enticing but remember in all we heard from God's Word today Jesus resisted these things Jesus is the one who followed God's will without fail. He remained humble, He resisted the devil, He would not bend in order to be friends with the World,[18] He faced and experienced suffering and death to make a path through it all through Him, a path Jesus walks with us, where we are invited to walk together in Him, were we never have to be alone in our suffering or troubles. If your suffering is large or is small, if your trouble is debilitating or irritating remember you are not going through it alone, Christ Jesus is with you; lean on Him – you are in His hands, lean on each other, provide for each other: today you may be the one who helps, tomorrow you may be the one in need of help, you may both be giving and receiving grace and mercy at the same time in your life just as you are receiving grace and mercy from God every day. This is how we live as Christians made alive in Christ Jesus. Amen.
Let us pray:
Lord have mercy on us, Christ have mercy on us, Lord have mercy on us, "take our minds and think through them, take our lips and speak through them, take our hearts and set them on fire; for the sake of our Lord and Saviour Jesus Christ, Amen.
[1] Jeremiah 11:19
[2] John 1:29
[3] Mark 9:31-32
[4] Mark 8:31
[5] Jeremiah 11:19
[6] John 15:18
[7] 1 Peter 3:17
[8] Isaiah 50:5–6
[9] Mark 15:31
[10] James 4:10
[11] Galatians 1:1 "Paul, an apostle—not from men nor through man, but through Jesus Christ and God the Father, who raised him from the dead"
[12] Matthew 28:18
[13] Revelation 1:17–18
[14] James 4:6
[15] Romans 6:1-5
[16] Psalm 23:4
[17] 1 John 4:19
[18] James 4:4
Photo Credit: Empathy, Compassion, Freindship from pixabay.com
---