"Friends of the Cross" Sermon / Luke 13:31-35; Phillipians 3:17-4:1 / Pr. Lucas A. Albrecht / Sunday March 17th 2019 / Season of Lent / Mount Olive Lutheran Church
---
---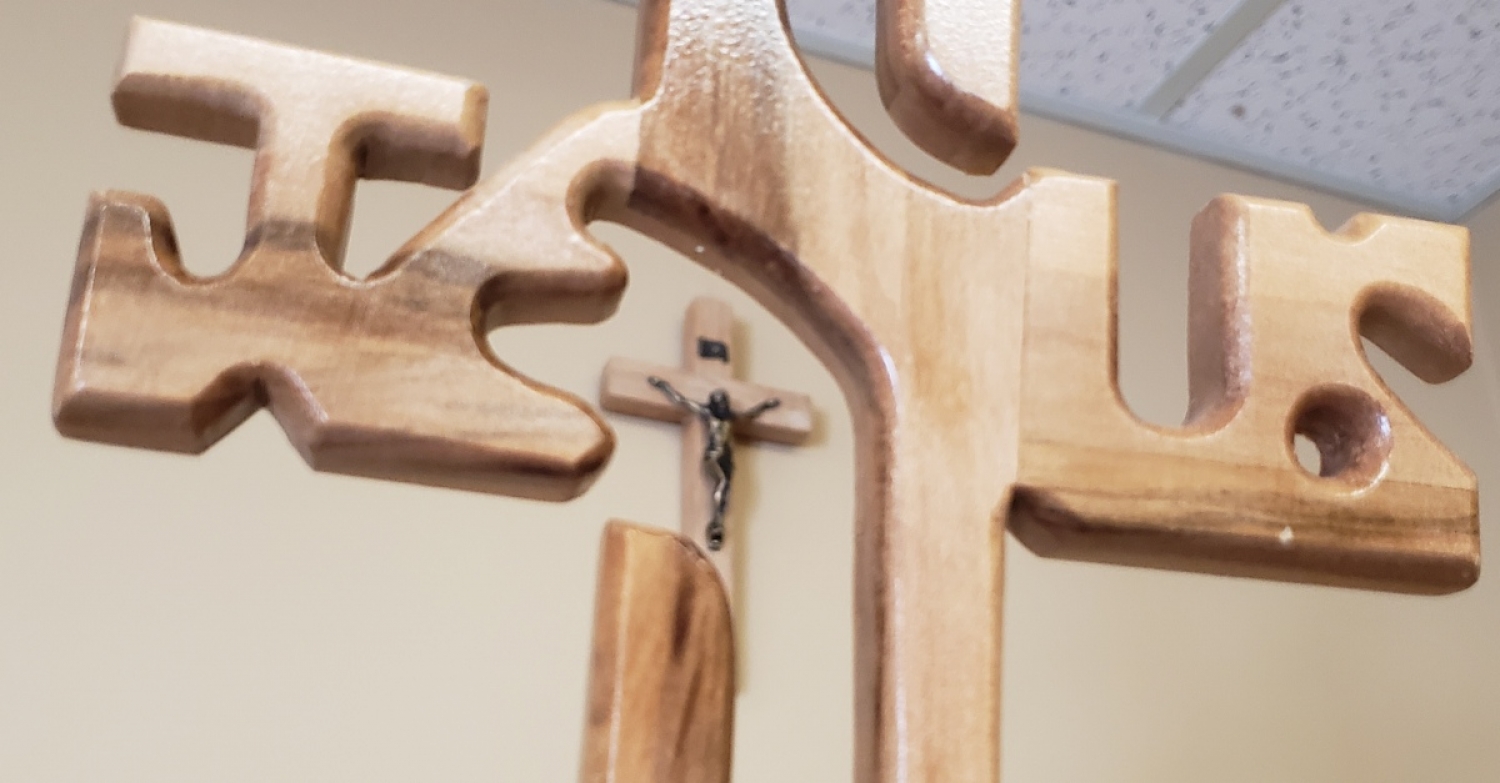 SERMON OUTLINE
Text: Luke 13:31-35; Phillipians 3:17-4:1
Theme: "Friends of the cross"[1]
___________________________
Intr – A 27-year-old man in India is planning to sue his parents for giving birth to him without asking him first. "I want to tell all Indian kids that they don't owe their parents anything. I love my parents, and we have a great relationship, but they had me for their joy and their pleasure. My life has been amazing, but I don't see why I should put another life through the rigamarole of school and finding a career, especially when they didn't ask to exist.
He insisted, "Other Indian people must know that it is an option not to have children, and to ask your parents for an explanation as to why they gave birth to you."[2]
I visited his FB page and I couldn't determine if it is a serious thing or just a sarcastic joke. He also talks about being "indifferent" to people and the world as the path to reset life and be happier. Will people there, or around the World take His counsel? I see a growing number of people siding the idea of stopping birth to save the planet, to a brighter future, and the like. One thing is for sure though: Thank God that God doesn't take human advice.
That's an obvious statement of course, because He is God. Otherwise, we would be.

But there are some extra reasons for bringing this affirmation today:
1)Jesus was begotten of the Father in eternity. So God Himself decided to have a Son; The Son of God; Jesus.
2)This is because he was not indifferent. Indifference may be mankind's way to stay happier. God's way is the other way around. He cares.
3)In the Gospel for today whe see that The Son of God came to the world and didn't take counsel:
_From the Pharisees
_From Herod.
He knew what he Came for. He was sent by the Father to overcome indifference and to generate children into the Family of God by faith in His work on the Cross.
The Cross - Protection.
ENEMIES
Protection because the Cross has enemies, and they have 3 main features as Paul lets us know:
Their God – Their Belly. Here and now. Immediate satisfaction.
Their Glory = Shame (desires of the flesh).
Their focus/thoughts = EPIGÊIA(upon the earth). As opposed to things that are from heaven. Everything opposing God's Word.
Enemies of the Cross. Enemies of the Crucified. Enemies of the Gospel. It is descriptive. Whenever you see someone – and it can be yourself – behaving like that, this is the Typos, model of someone who is an enemy of the Cross. In the end, it always good to remember every human being is that enemy by nature. We all need the antidote, the antitypos for that malady.
FRIENDS
Children of God. Here are the opposite features of the friends of the Cross"
Our God – Triune God. The Son of God, Jesus, the crucified.
Our Glory – God's Glory
Our Thoughts/focus – Ouranou – In Heaven
Those are the characteristics of the FRIENDS of the Cross - brought to this friendship through faith. We are made friends with God, we become children, we are born into God's family through faith, and through faith only. We are called, saved and protected under and by the Cross - under and by the Crucified.
Jesus didn't take counsel of men. He knew what He came for and He carried on His work until the end, as the Father sent Him to. And we know the Father will never say this that I read online "Though I love my son I A) know myself enough and B) know the challenges of parenting well enough to say that having a kid is probably the biggest regret of my life"[3]. The Father Loves the Son, He sent His son for us. He made us his children. He loves being our Father and would never ever regret anything of what He did. For you.
God doesn't take counsel from men. God loves mankind, God offers mankind His Grace and Salvation.
Still: God is not indifferent at you. Don't be indifferent at your neighbour; at your family; or even at the enemies of the Cross. This protection, salvation, love is your to share. Don't be afraid of sharing it. The more you share, the more there is to be shared. God's mercy and love is endless, and so are opportunities to put our faith into practice in daily life. Faith is active in love.
Cc – As friends of the Cross, we have protection under it. We are protected under the Crucified's wings. We can't think of a better way of feeling saved, safe and secure in life.
But it is even better than that. Even when we you don't feel like that, for many problems and situations in life, you know that. You have that - because the man on the Cross, the Crucified, told you so.
________________________

[1] Sources visited:
_Lucas 13.31-35 - Prof. Dr. Vilson Scholz - 2º Domingo na Quaresma - (Perícope - Trienal C)
https://www.youtube.com/watch?v=9gXRIOtPvf4
_Nestle Aland, The New Testament Greek Ed 28
[2]https://www.dailywire.com/news/43016/get-life-man-plans-sue-parents-giving-birth-him-hank-berrien?utm_source=facebook&utm_medium=social&utm_campaign=benshapiro
[3] https://twitter.com/RealJamesWoods/status/1105677328120582144?s=03
---