Dorothy Stone Funeral Sermon - John 3, Oct 12th 2018 / God loved the world this way
---
---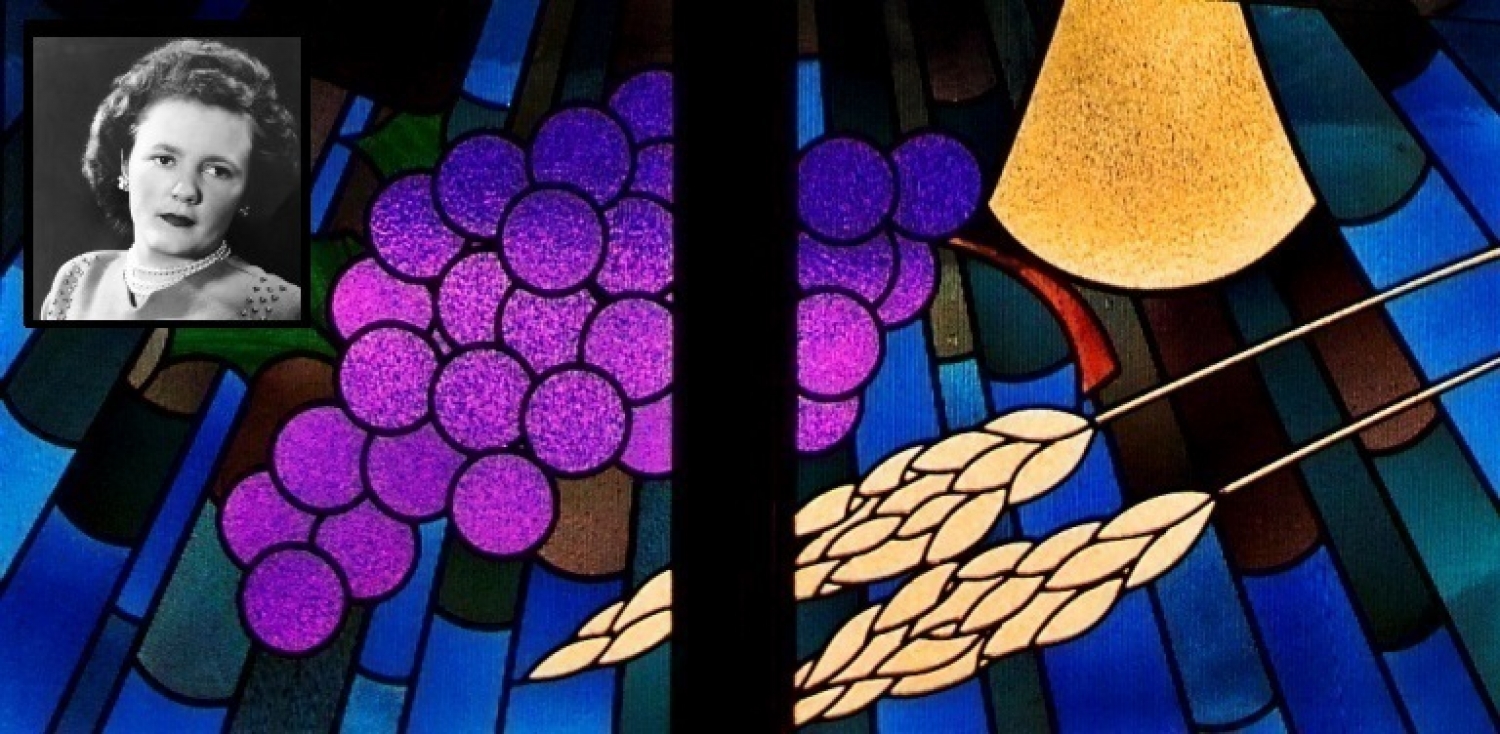 Text: John 3:14-21
Theme: God loved us this way.
___________________________
Intr – When we love someone, we show it in one way or another. What are the ways we could list that show Dorothy loved his family and friends? From a talk I had with the family, I think I wouldn't be wrong if I said:
_Cooking and baking – where she showed love by feeding physical needs
_Striving to keep the family together, family reunions - where she showed love by feeding emotional, relational needs;
_Going to church regularly – where she showed loved by pointing to the spiritual need;
_As one of the sons said, "by not spanking me as much as I deserved – where she showed love by being merciful...
Things like that. When we love someone, when we love family and friends, we know that it is not, and it cannot be only a word or a mere feeling. There are ways we show it. There are actions and attitudes through which we show we love them.
The Gospel text for today comes from John 3, the famous passage: God so loved the World. Usually we have a translation here that denotes intensity. God so loved the world, or God loved the world so much that. This is of course a good translation of the meaning of the text. But there is another way we can accurately translate the text which changes the focus a bit. God loved the world this way.
What St. John is communicating us in the third chapter of his Gospel is that God loved the world this way: that He gave his only Son so that believing in Him we do not perish, but receive life eternal. Yes, God loves us, and yes, God also has a way to show us His love: Christ. God loved the world this way: CHRIST.
That holds true for Dorothy's life. She was baptized 4 days after her birth. So it's been 92 years of being loved by God this way – receiving, through the waters of Holy Baptism, faith in Christ, the One in which God showed His immense, unfathomable love for us. It is the same to every baptized Christian. God's love is applied to us through faith, because this is the way God loved the world: in Christ.
Later in life, year of 1949, Dorothy was confirmed in her faith before God's altar. Then she herself confessed that she knew God loved her this way – in Christ. That she would strive to remain in that love, by the Grace of God and the power of the Holy Spirit. As family and Church community, in the midst of grief and sorrow of the loss of a loved one, it is really comforting to see that him or her departing in that Baptismal faith – not by their merits, but by the power of the Holy Spirit. Faith is the gift through which we receive God's underserved, immense love in Christ.
This is the way God loves us too, you and me. God loved the world this way. Exchange the word "World" for your own name there. God loves me, and you, and everyone. He loves us this way: Christ, His Son who became son of man to free us from sin, to provide our life with faith, hope and love. And to guarantee us that by faith we have a place in Heaven – the place that was assured to Dorothy as well, because of God's promises.
As we carry on in life, dealing with the absence of a loved one, we can always rely on God's promises, God's presence, God's company in your life. But especially, we can always trust God's love for us. Because it is not only words, not a mere feeling, not even just a wish, it is a fact, an act, a concrete thing we can hold on to. Because God loved us this way: in Christ. Jesus was here, He walked among us, He walks with us, and will always be there for us all time. Not because we are faithful, for many times we are not. But because He is faithful in His love and in all His promises. He feeds and supplies for all our needs, especially the need of love, comfort and salvation.
Cc – What are the ways we can show love to the ones we love? We all can come up with a list of things we have been doing, are doing, or should be doing for them. God showed His love this way: Christ. In Him we have life eternal. We know that we will see each other again. We will meet Dorothy, we will meet our loved ones who have already gone ahead of us. We will experience the fullness of the Love of God this way: forever.
---