Doris Marcia Funeral Sermon - John 11, May 6th 2019 / Very Good Service: Christ for us
---
---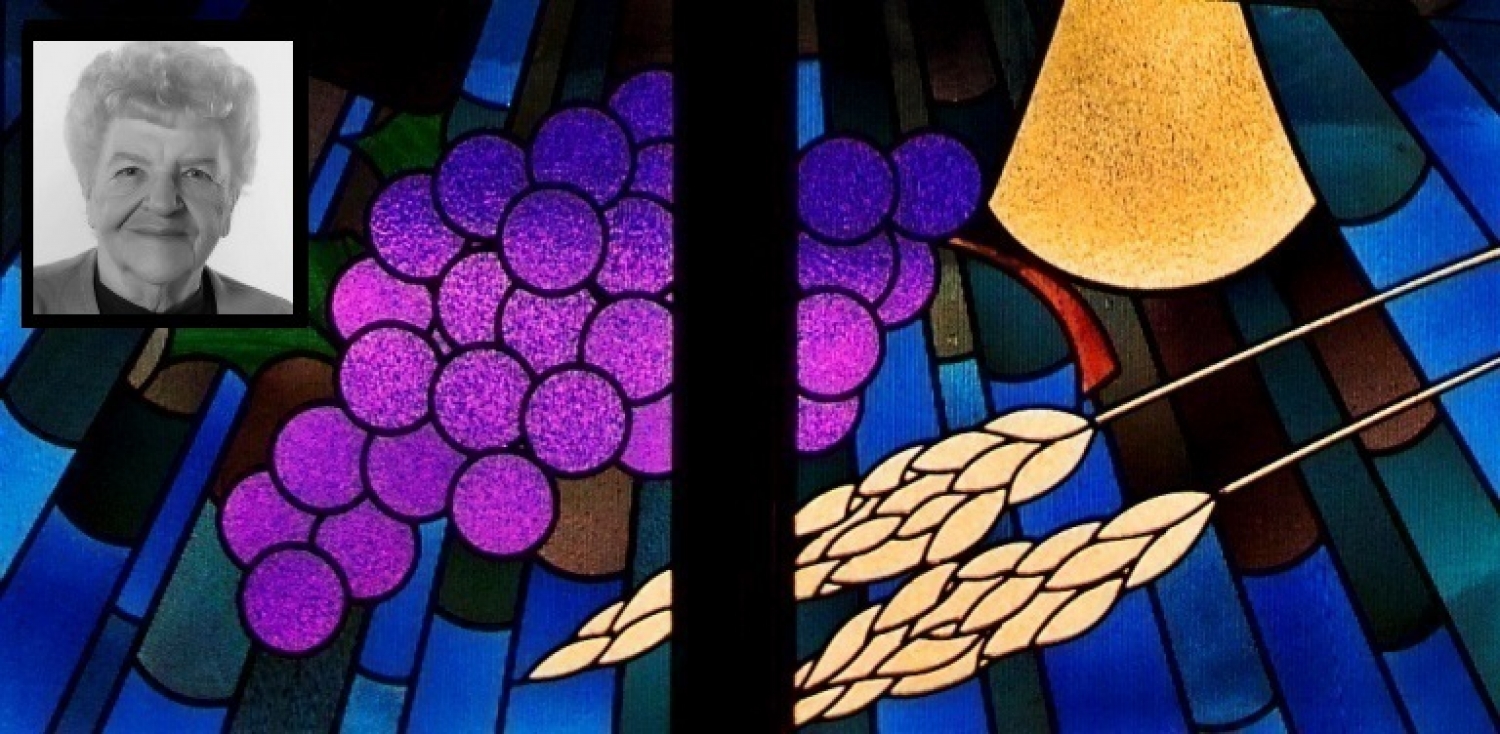 Sermon – May 6th, 201
Funeral Service of Doris Marcia
Text: John 11
Theme: "Very good Service: Christ for us"
___________________________

Intr – I've been around here just for the last couple years, so among all of us today here I'm the one with the fewer number of memories about Doris. I do have a handful of them though. Visits with her at home. German reading and singing. Nice chat over a cup of coffee. However the one I want to bring up in this short message is of her coming out of the Church door, Sunday after Sunday, looking to me and saying: "It was a very good Service, Pastor".
It is surely good for a Pastor to hear that, it validates our efforts to do our best, because that's what God, who is The One Serving us every Divine Service deserves, our best. My emphasis here though is not in the Service itself – which for sure is good, for it is the Service of God to us in Word and Sacrament – but in that part of the phrase where I said "Sunday after Sunday."
Doris used to come weekly to the House of God for God's Service. Sitting in the pew, listening to music, receiving the Word, taking communion, greeting her friends in Christ. Sunday after Sunday she came for that – God's Service -, even though I am sure she was appreciative of all the pastors she had along her life. She confessed in her life, as a Baptized Christian, that attending the house of the Lord was primarily done because…of the Lord. Because of the Service of Christ. It is His house, it is His Word; it is His Sacraments. It is his body, the Church, to which He is the head. Sunday after Sunday, Doris wanted to feast on the food of the Word that is offered in the House of the Lord.
This doesn't mean that she was saved because of that work of going to Church though, neither because any work she has done. We know from Scriptures that we are sinners. Totally. Doris, me, you, all of us. Our salvation comes by Grace, through faith, because of Jesus. Baptism gives us faith, Holy Supper and the Preached Word sustains faith in us. And it all points to what Jesus says in John chapter 11: "I am the resurrection and the life." We are in Him because we believe in the life that will come after the life here. This is the essence of Christ's Service: He died on the Cross, and rose again on the third day to assure us that Sunday after Sunday, week after week, along our entire life He is the one who assures us forgiveness, life, love, blessings. When we are in Him, we know death is not a full stop, but just a coma. There is much more to come after this life. We will be with him forever.
As we carry on in life, dealing with Doris absence, sobbing in sorrow for her departure, but also rejoicing for the blessings God bestowed upon her, and because we know that because of the Service of Christ for her, she is with Him now. We carry on our lives in the hope that in Him we can also live a life full of faith, hope, trust and joy. There are yet many bumps in the road for sure. But we know we are in Him who is the Way, the Truth and the Life. In Him who brings us His Service, in his Holy House, and also in our own home, daily. He comes to us through faith to calm our minds, chase our fears away and soothe our hearts with His love. He brings His Service of love that changes our life forever.
Cc - That's why we can say with Doris and all Christians around the World, Sunday after Sunday about Christ's Service in our place. "That was a very good Service. Thank you, Jesus!"
---