Covid-19 Public Health Measures Update - Regular Services Suspended.
---
---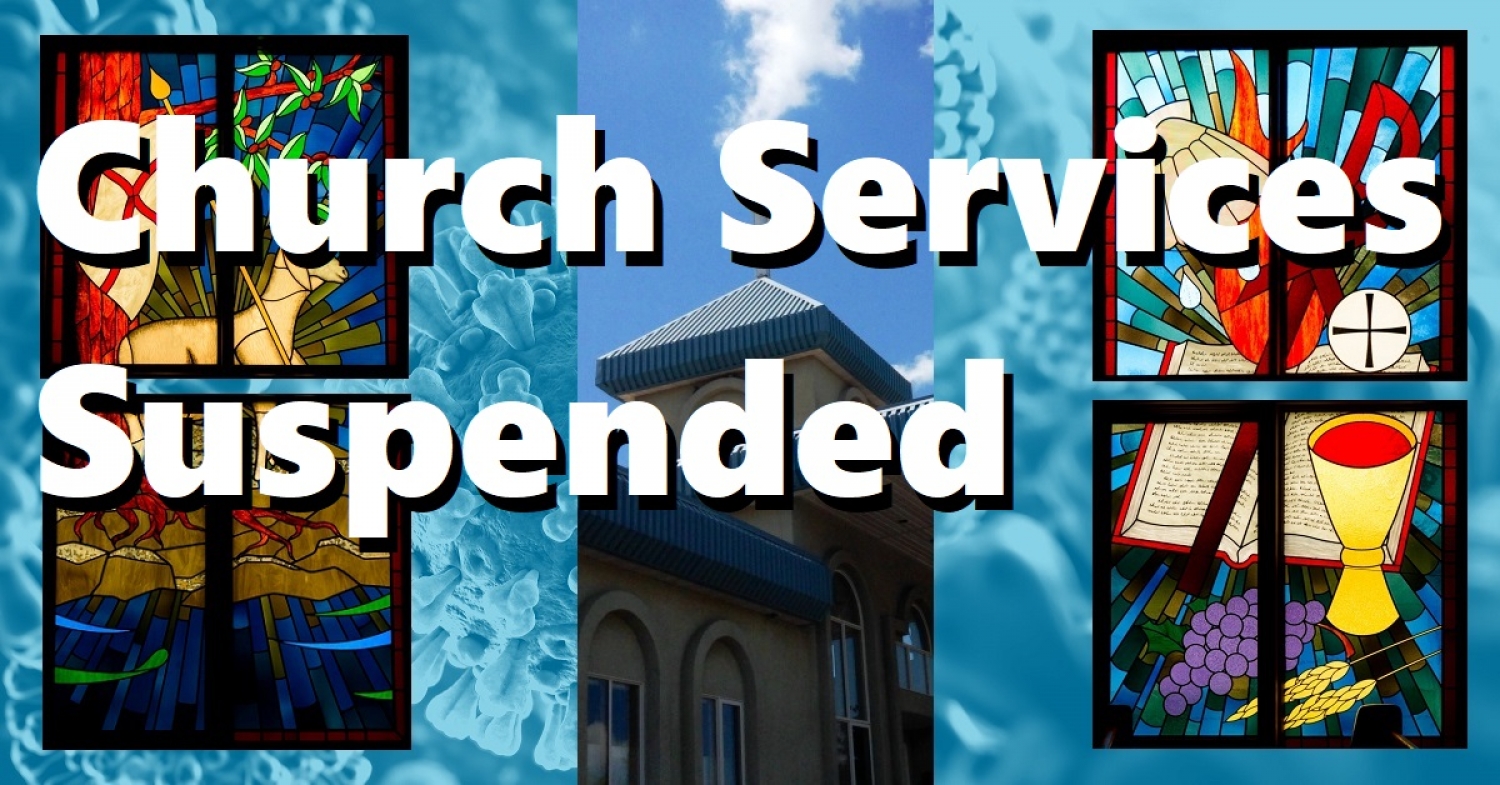 "We love because He first loved us." (1 John 4:19 ESV)
Regular Services Suspended
March 20th 2020
March 25th 2020
(updated March 28th 2020)
We at Mount Olive Lutheran Church are following the provincial guidelines for gatherings and are therefore voluntarily choosing to go further by not keeping the Church building open for our regular Services until further notice. This is hard to do because we have been holding Sunday Services uninterrupted here at this building since 1961 and as a Congregation dating back to March 9th 1953. In 1953 we did not have the internet and we are glad you have found us here. We can also keep in contact with you by email [email protected] by the "Contact Us" form on this page or through our active Facebook page facebook.com/mountoliveregina/
Information about Mass Gatherings from the Government of Saskatchewan,
As of March 20, 2020:
The Chief Medical Health Officer [of Saskatchewan] is updating the public health order under The Public Health Act to further reduce the risk of potential COVID-19 transmission in the province. At the same time, Premier Scott Moe today signed an order pursuant to the provincial State of Emergency directing that all orders of the government and Chief Medical Health Officer must be followed and that law enforcement agencies in Saskatchewan have the full authority to enforce those orders.
In consultation with the Minister of Health, the following measures are effective immediately [which will impact the Public Celebration of the Divine Service at Mount Olive Lutheran Church]:
• Public gatherings of more than 25 people in one room are prohibited except where two-metre distancing between people can be maintained; workplace and meeting settings where people are distributed into multiple rooms or buildings; and retail locations (ie. grocery stores, pharmacies, gas stations). (March 20th)
>Update< Effective March 26, public and private gatherings of more than 10 people in one room are prohibited. Exceptions are provided where two metre distancing between people can be maintaine >Update< (March 25th)
At this time, the Public Health Agency of Canada has assessed the public health risk associated with COVID-19 [in Saskatchewan] as low for the general population. (March 20th)
>Update< COVID-19 is a serious health threat, and the situation is evolving daily. The Public Health Agency of Canada is monitoring the situation and providing updates on the risk to Canadians. >Update< (March 25th)
The City of Regina has further limited public gatherings to 5 people in one room as they declare a state of local emergency effective March 20th - 27th. (March 22nd PM)
>Update< The Province resinded the City of Regina's limit on gatherings. >Update<
Things are different right now. Our community and the whole world are shaken by the challenge of COVID-19, and we are very concern for the spiritual and physical health and safety of all.
Dear ones remember Jesus knows isolation, He knows suffering, He loves you. He was socially distanced from all people in death so that in His resurrection He would never be socially distant from you. For a time we must set aside our gathering together but we look forward with great longing to the day we will be together singing and praising God young and old with one voice.
Until then, as he is able, Pr. Giese will make himself available in the chancel at the front of the church for members of Mount Olive (Tuesday to Saturday 9am to 11am) also public office hours will be reduced to 9am to 12 noon Monday to Friday. (March 17th to 27th)
>Update<
Pastor Giese along with his administrative duties, has made himself available for Confession and Absolution, Prayer and Holy Communion at the Communion Rail 9am to 11am Tuesdays to Saturdays (March 17th to 27th). Holy Communion was administered this way twenty seven times to individuals, couples and families. He is suspending this for fourteen days starting at 9am on March 27th to participate in flattening the Covid-19 curve but will re-evaluate this nearer to April 10th Good Friday.
>Update< (March 27th)
>Update< Public Office hours were reduced down to 9am to 12 noon (March 23rd to 26th). Office and Church building are now closed to members and the public, except for ecentail officers and employees of the congregation, for two weeks (March 27th to April 9th). The Office will still be available to answer calls and emails from members and the public. >Update< (March 27th)
In the mean time take care of each other and remember, "Love is patient and kind; love does not envy or boast; it is not arrogant or rude. It does not insist on its own way; it is not irritable or resentful; it does not rejoice at wrongdoing, but rejoices with the truth. Love bears all things, believes all things, hopes all things, endures all things. Love never ends." (1 Corinthians 13:4–8 ESV) We thank you for your patience at this time and ask for your prayers and kindness.
If you need help and we are able to provide it we will do what we can,
With love yours in Christ Jesus,
Pr. Ted Giese & Lucas Albrecht,
the Board of Elders, and Church Council
of Mount Olive Lutheran Church
Regina Saskatchewan, Canada.
---