"Cost benefit" Sermon / Luke 9:51-62 / Pr. Lucas A. Albrecht / Sunday June 30th 2019 / Season of Pentecost / Mount Olive Lutheran Church
---
---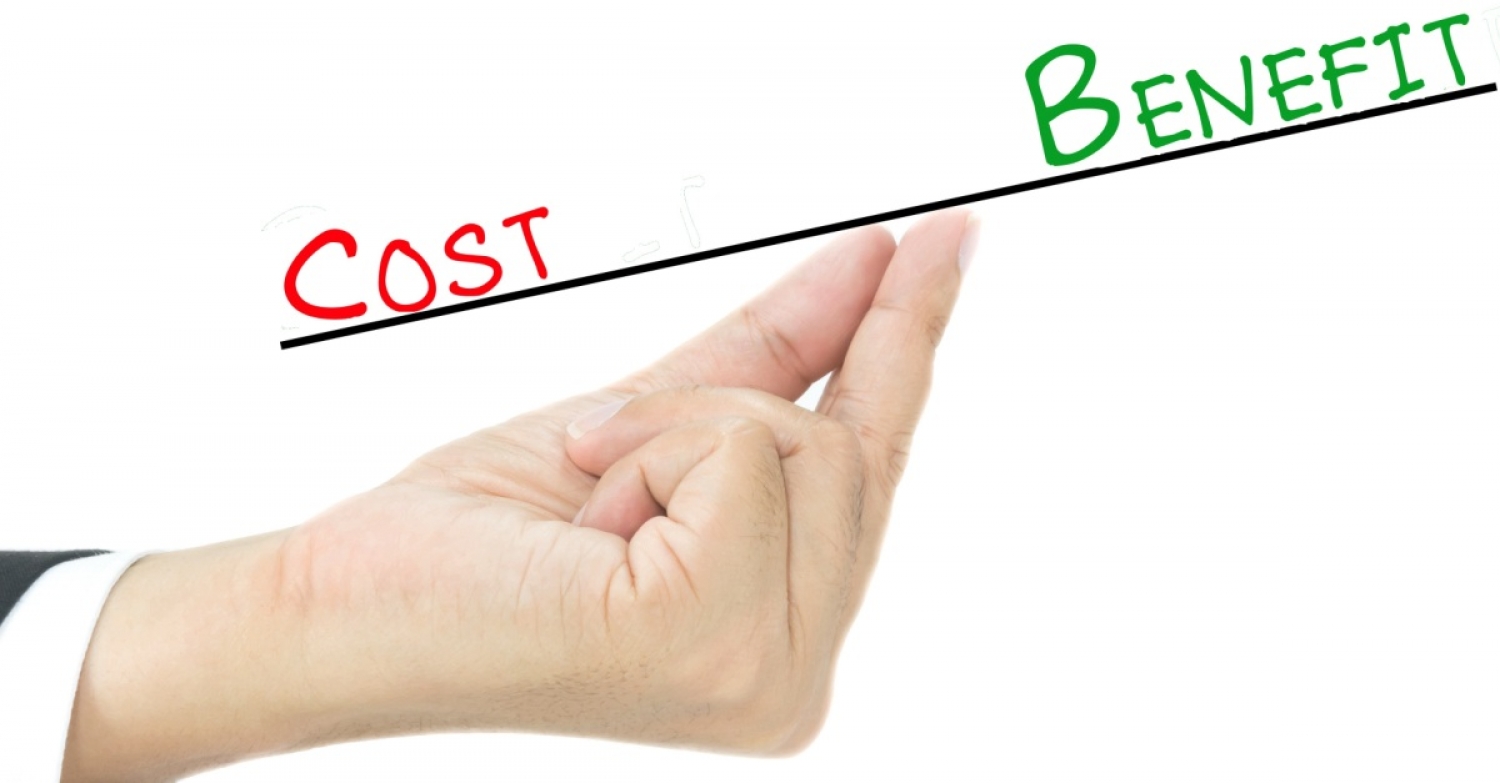 SERMON NOTES
Text: Luke 9:51-62
Theme: "Cost benefit"
___________________________
Intr – Some tickets for the match between US and France in the Women's World cup this week was deemed to be sold as a high price as 10k dollars.
_Some of the Raptors tickets to the NBA finals some weeks ago are said to be sold at 100k.

_How much would you pay for Riders' season tickets? / _For a brand new car?
Now:
_How much would you pay for your freedom? / _For a cure to a disease? / _for peace.
Cost-benefit is the accountability going on in our decision making processes, from small to big, every single day even when or if when we are not aware of it. What is the cost? What is the benefit?
The Gospel for today presents us with a situation like that. Only that here is not a matter of courtside versus gallery; new versus or pre-owned vehicle; not even about being healthy versus being sick. It is a matter of life and death.
1 - RENOUNCE
In the Gospel we see three situations of people who wanted to follow Jesus.
1. First case – He didn't realize the price.
2. Second – Earthly life was the price.
3. Third – Family was the price.
All three cases are about the cost of following Jesus versus the supposed benefit of a life where I do what I want, I "follow my heart" or I "do what makes me happy", as broad and diffuse as this concepts can be. Jesus tests them by making remarks that show that following after Him may be harder than the human mind and heart sometimes think.
These three cases don't illustrate how Christian life will ALWAYS be, because we know we have many moments of peace, joy and calm as we live our faith. But it reminds us that it MAY be like this and will CERTAINLY be like
It is about renounce.
2 - FIDELITY
The cost-benefit topic makes also another one surface: Fidelity. Faithfulness.
If we would build a SWOT matrix of our culture today, fidelity will certainly be on our weaknesses side.
_We are not faithful to almost anything. We think we are, but a good opportunity of better gain comes up, and we change grocery, car dealership, retailer, gas station…Even when we are faithful regardless the gain we are still doing it for us, not for them. "I always go to that one place because I like to give them money" said no one ever. It's because it's good for us. The religious field sees the same happening.
` What we see overall is that people are seldom faithful to anything, even to family. Tragically, the one thing to be noticed lately is this: people change their car, their house, their family, their spouse, even their country. But they won't change their football team. Or insert here a preferred thing people never change no matter what. Again, because it is mostly and firstly about me - not about the other. Selfishness.
3 – Cost and Benefit
Now, Jesus is strange sometimes. Haven't he come to attract people to Him? Here looks like he wants them to give up by posting some obstacles in their way. They are not obstacles though, but teaching, caring, warning.
_He does want people to come to Him. But for the right reasons.
_He wants us to follow Him straight ahead no matter what. It is not easy to walk straight, especially if we think it is on us. But when we have our eyes in Christ, He guides our steps. Also, His Word is not preached to adjust the answers to the questions asked. We preach so that the questions have correct answers, whether we like them or not.
_The cost is high: Renounce, But the benefit is unmatched: Freedom (Galatians 5);
_The price of freedom is constant vigilance. Jesus called is to ne watchful, in prayer. The way to remain free is not to pile up laws for us to follow. It is to follow the law because we are free in Christ.
We will then willingly take the cost of serving Him and our neighbour. We will take the cost, which we may call also "consequences". Grounded in Him we are ready to take them, though, because as Galatians invites us, we want to practice the fruits of the Spirit.
Following doesn't mean asking for fire from heaven to kill those who reject us. It means a burning desire to remain faithful to Christ as we share the water of life that brings heaven down to a human
Now, think about this from a different angle
_If you were offered season tickets for 90 dollars, a brand new car for 8k or a 4 bedroom fully furnished house under 200k, what would your reaction be? Instead of "I'm all in" given the low cost, I bet you wouldn't be buying into it because the benefit looks "to good to be true".
Would that be the same case with Jesus' work? Because the cost is really low – actually, it is a costless gift – many people would think this is
That's reality though; Salvation was acquired at a high cost for him, so that we might have it for free: Freedom, peace, righteousness. Costly. But priceless.
Cc – "It is said of a Great Emperor of the Past that He once had captured a prince and his family. When they came before him, the monarch asked the prisoner, "What will you give me if I release you?"
"The half of my wealth," was his reply.
"And if I release your children?"
"Everything I possess."
"And if I release your wife?"
"Your Majesty, I will give myself."

The Emperor was so moved by his devotion that he freed them all. As they returned home, the prince said to his wife, "Wasn't the Emperor a handsome man!" With a look of deep love for her husband, she said to him, "I didn't notice. I could only keep my eyes on you; the one who was willing to give himself for me." [1]
The price – He paid.
The Cost – we know and take.
The Benefits – we long for and we enjoy them.
No, we don't need to buy tickets to heaven. It is already in our hands for free. Now, as we keep walking in Christ, with Christ, we know what the ultimate benefit is. It is a season pass – the season of eternity.

______________

[1] Adapted from: https://www.sermonsearch.com/sermon-illustrations/752/devotion/
---