Connected to the strength of His might / Ephesians 6 / Pr. Lucas Andre Albrecht / Sunday August 29th 2021 / Season Of Pentecost / Mount Olive Lutheran Church
---
---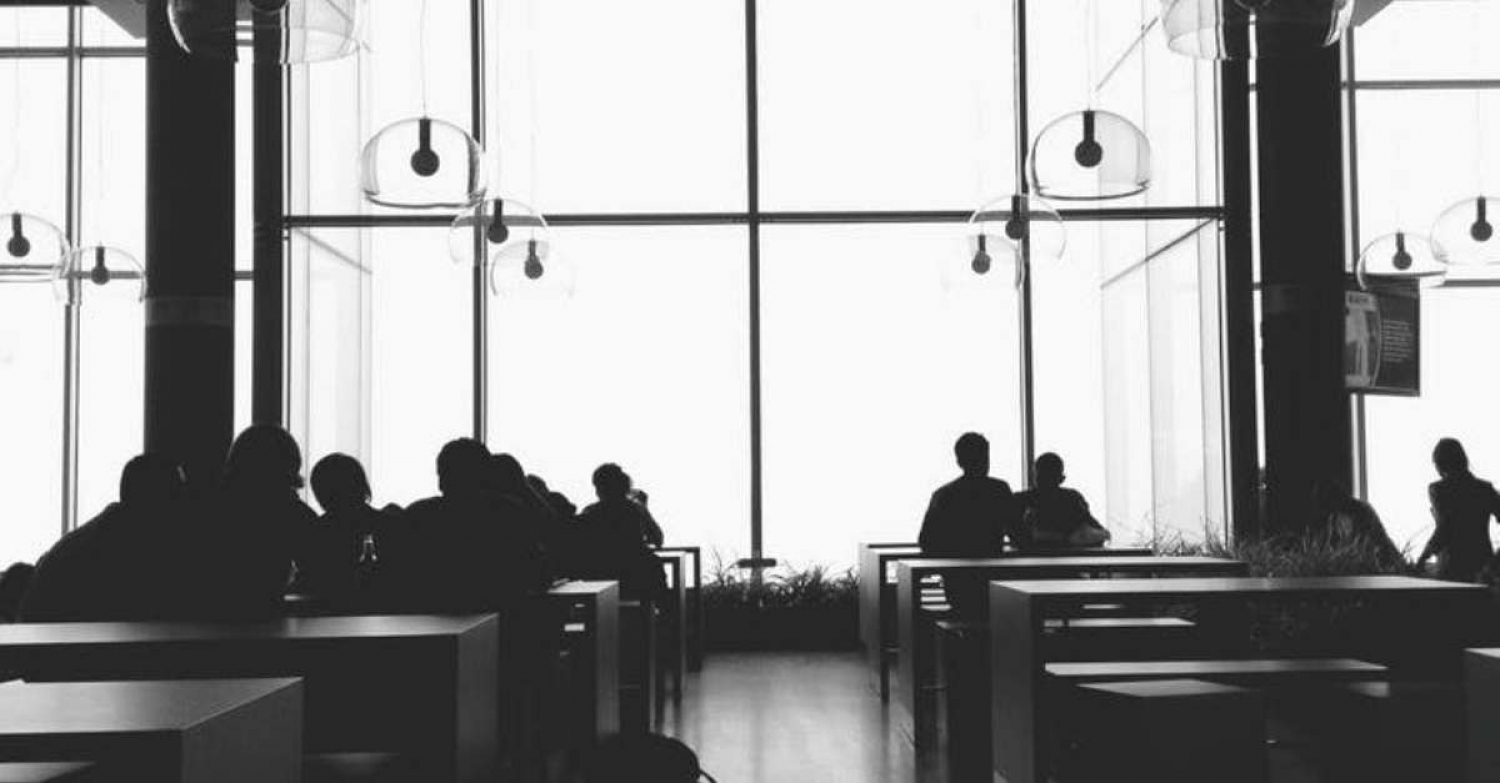 Text: Mark 7:14-23
Theme: Connected to the strength of His might
______________________
Intr – "What life has separated, Facebook cannot reconnect"
I saw this quote years ago on the early stages of online social networking, and it has proved itself to be true to me time and time again, with a few exceptions. As I found people from your past online and tried to reconnect the friendship, it would last only as long as some common topics - which usually are all from the past. So as soon as they wear out silence would dwell in my inbox. An online group of high school friends in which I participate sometimes goes silent for months
The main reason for this is that we don't share things in common anymore in life… in the present. The past has nice memories, but with no connectivity to today. The connection to the most important things of daily life is lost. The conversation quickly falls into oblivion.
What's the connection of this introduction with the epistle today? In Ephesians 6, Paul asks us to "stay strong in the Lord, living by the might of His strength." Why does he ask this? It's because he knows that in our social networks of daily life, in the regular pace of living connected to the continuity of the same that every sunrise and sunset we may fall prey of the methods of Satan and lose touch, lose ground, and lose heart from our best friend Jesus. That means: we would lose faith.
Paul warns us against the Method of the Devil. He uses the word Methodeia – schemes, craftiness. This word appears two times in the NT and both in Ephesians. The other occurrence? "so that we may no longer be children, tossed to and fro by the waves and carried about by every wind of doctrine, by human cunning, by craftiness in deceitful schemes."[1] Paul wants us to be always aware about the dangers to our faith, as the devil is also described as a lion that prowls around looking for food. [2]
When the method is to knock at your door, search through your cell phone to find a Bible app and kill on the spot, as it happens to this day in certain countries, it is very challenging for sure although more obvious. One of the greatest problems of the methods of the devil lies in the slow erosion of our connection with Christ. When he works to make things to belong to the past only, as we lose contact with what we once believed and Jesus may fall into the category of "contacts", "someone I know", "the guy I used to know when I was younger" and the like.
It connects us with the readings today and some dangers of losing heart and losing faith.
Deuteronomy 4: "You shall not add to the word that I command you, nor take from it, that you may keep the commandments of the Lord your God that I command you." We are not always good at it. There are times when we might be tempted to add a little bit to God's Word to make it sound more palatable to contemporary ears, or to remove something that might be deemed too offensive.
Just as one out of many examples: remember last week's reading, talking about submission and love in marriage? I have seen so many times the urge to not talk about the "submit" part, but all the desire for a lot of stress on the "love her as yourself" part. And it's hard to notice the will of digging deeper into the text to understand what the whole context of the text says - as in many other passages.
"But pastor, sometimes it is a "small" thing, it's not denying Christ bluntly, etc…" Well, remember why John the Baptist lost his head? Because he said to Herod he couldn't marry his brother's wife. Something that might be deemed "secondary" which John was willing to keep preaching.
On another angle, we might feel sometimes forced into changing due to a certain emotional blackmail. Here's an example I fished online the other day:

Psalm 119 – "Your testimonies are wonderful; therefore my soul keeps them." As we face a society whose minds are by nature against God, we know these verses do not hold true for many circles around us. So we are tempted to work around them in ways to make them sound nicer.
Gospel, Mark 7 – Jesus aims at the heart so we don't lose it. While we may get lost in superfluous things, like the Pharisees, thinking that doing something external for God makes us look better before Him, Jesus aims at the heart. That is the source of all evil, and that's where the forgiveness and healing of the Gospel is necessary.
And still, one of the greatest dangers: Normal Life. We don't see the danger anymore. Even the devil becomes just another fairy tale character, not a real being. Life seems to about as normal as it gets with or without prayer, with or without going to Church, with or without religion, and so on.
"There's lots here Pastor. And I wish I could be stronger, but I'm note. We should I do?"

Paul answers that question. "be strong in the Lord and in the strength of his might. " In The Lord. Because of sin, we may disconnect. God never does.
_Word and Sacraments – There is no other way that we know the Lord will speak to us, strengthen and comfort us. Outside of them we will find the methodeia of the devil again. General principles like love, respect, etc.. but without connectivity to the source of them.
_Life with Him – From our nourishment in the Lord come sour life with Him. How do you expect to fight the devil if you don't wear the armour of God? Our faith needs to be nurtured in order that our life may be lived in God's path; and so we can resist to the attempts of the roaring lion around us.
_Real connection – Sometime ago, a North American hospital discovered that it wasn't connected. Let me be clearer. For 35 years, the hospital thought it had its fire system connected to street water. But they found out that not to hold true. Inside the building, all expensive and precise equipment was always in perfect working order. For 35 years everyone trusted it all. The hospital had everything to prevent and protect itself from a fire. Everything…except water, as the connection with the water system was missing.
Sometimes, our life can have everything when it comes to what we see. Home, work, food, convenience... What we can't forget is about the main connection. Faith, for it is from God that we receive water of life that puts out the fire of sin our hearts and quenches our soul. And not only for 35 years, but for all the months of our existence.
Here's where the difference between online networking and The Book lies. If Facebook cannot reunite what life has separated, in the Book we find the Good news that at any time, any place, any point of our life the Words of the Book bring us repentance, forgiveness and new life. Even if we've been disconnected from our Friend Jesus for a long time (even when coming to Church regularly; that may happen), the moment we repent, we are forgiven and we are back to the same page of the relationship. Jesus' Cross guarantees us connection with the Father through the forgiveness of sins so we may never doubt that what life and the devil tries to separate, or has separated, Christ is the one who reconnects it again.
That doesn't come without challenges though. That's why Paul uses the illustration of a warrior ready for wrestling. If you will keep the connection with Christ, you will necessarily disconnect from other "friendships" that are not good nor healthy. "Then will I have to lose my head too, Pastor?" Well, we don't know. One John, the Baptist, lost his head for not disconnecting from God's Word and standing up boldly in Him. Another John, the Evangelist, did the same thing and lived down to his 90's, according to tradition. We don't know. What we know is that we will always be strong in the Lord and live by His strength because He is the one promising us never to hide his Face from us, nor to stop blessing us through His Book.
Cc – What life may separate, God's Word and Strength are always powerful to reconnect. That may be good news for you. Or it can be good news for someone in your family; or a friend; or a person who is living like the sun will rise and set every day, so there's no need of a God. Life can be hard and cause many separations. The cross of Christ connects us to a life in which nothing can ever separate is from the Love of God in Christ. Even when we do disconnect sometimes, God never does.
___________________________

[1] Ephesians 4:14
[2] I Peter 5:8-9
---