Book Of The Month For September 2018: Never Forsaken: God's Mercy in the Midst of Miscarriage
---
---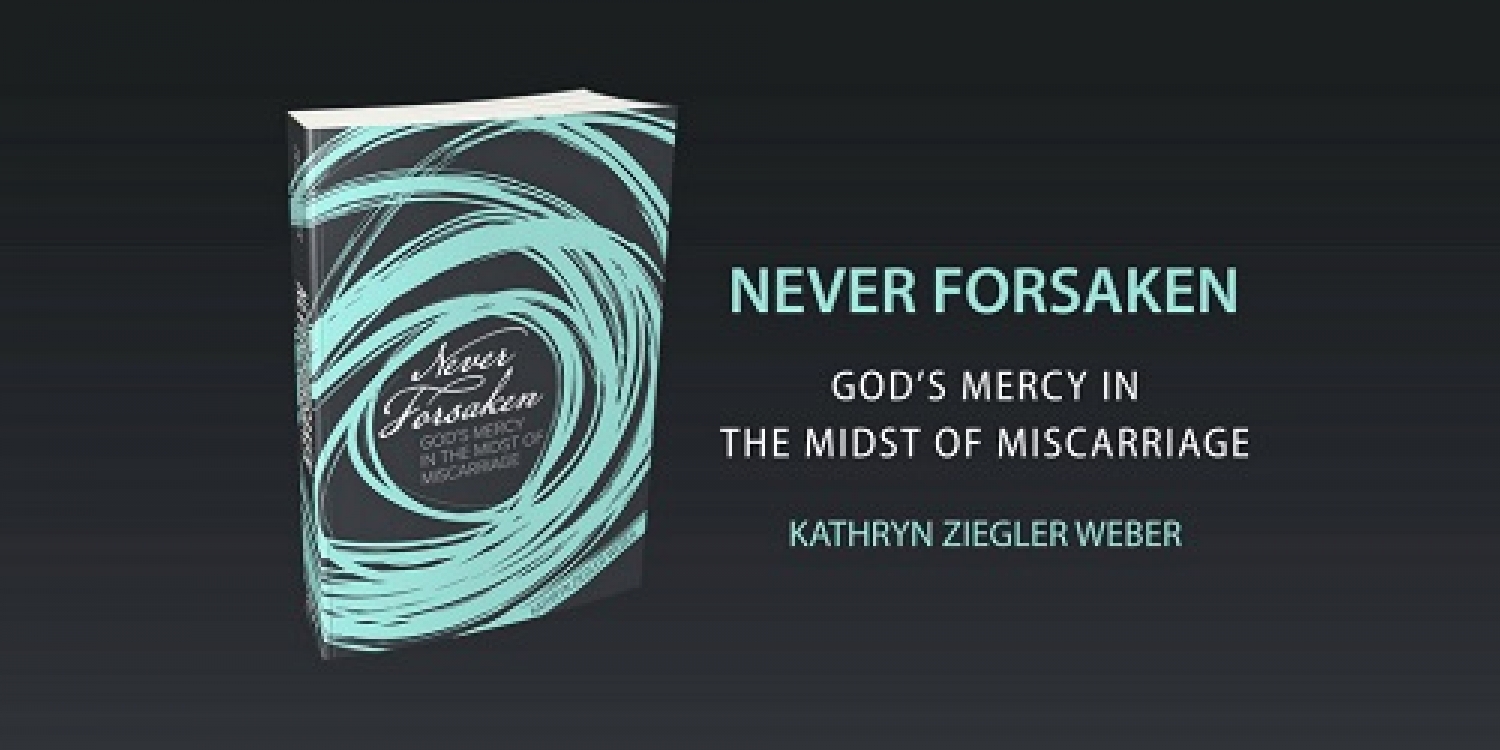 Never Forsaken: God's Mercy in the Midst of Miscarriage
By Kathryn Ziegler Weber
2018 / Paperback / 200 Pages
Overview:
Why my baby?
Why? We ask it repeatedly. We seek answers and comfort, and we struggle to make sense of our sorrow.
At the core of our questions is doubt. Does God really have our best interests at heart? If so, then . . . why?
These stories of others who have suffered miscarriage and infant loss will encourage you to look to God's Word for hope. His Word will guide you in your pilgrimage with grief, offering you the comfort and joy that only Christ can bring.
Our heavenly Father remains present, merciful, faithful, and compassionate.
You are never forsaken. God's mercy is yours through the work of Christ Jesus in your life . . . and in your baby's life.
"Weber offers a much needed, open and honest resource for a type of loss culturally we push under the rug. In offering her story and recognizing the many, many dynamics that reveal themselves when a child is lost, Weber begins an important conversation. This book will be helpful if you've experienced your own loss, or for the individual or congregation that wants to respond better to the mothers, fathers, sisters, and brothers all around us who mourn, while still rejoice, with their child, in the arms of Christ."
—Heidi Goehmann, deaconess and author of Altogether Beautiful
About the Author:
Kathryn Ziegler Weber is a trained deaconess currently living and serving at Santa Trinidad in Miramar, Argentina. She has a BA in psychology from Concordia University, Nebraska, and an MA in theology from Concordia Theological Seminary, Fort Wayne.
On September
3rd
2018, Kathryn Ziegler Weber was interviewed by Issues, Etc. about her book Never Forsaken: God's Mercy in the Midst of Miscarriage.
You can listen to the interview here.
---