Book Of The Month For October 2020: Provoking Proverbs: Wisdom and the Ten Commandments
---
---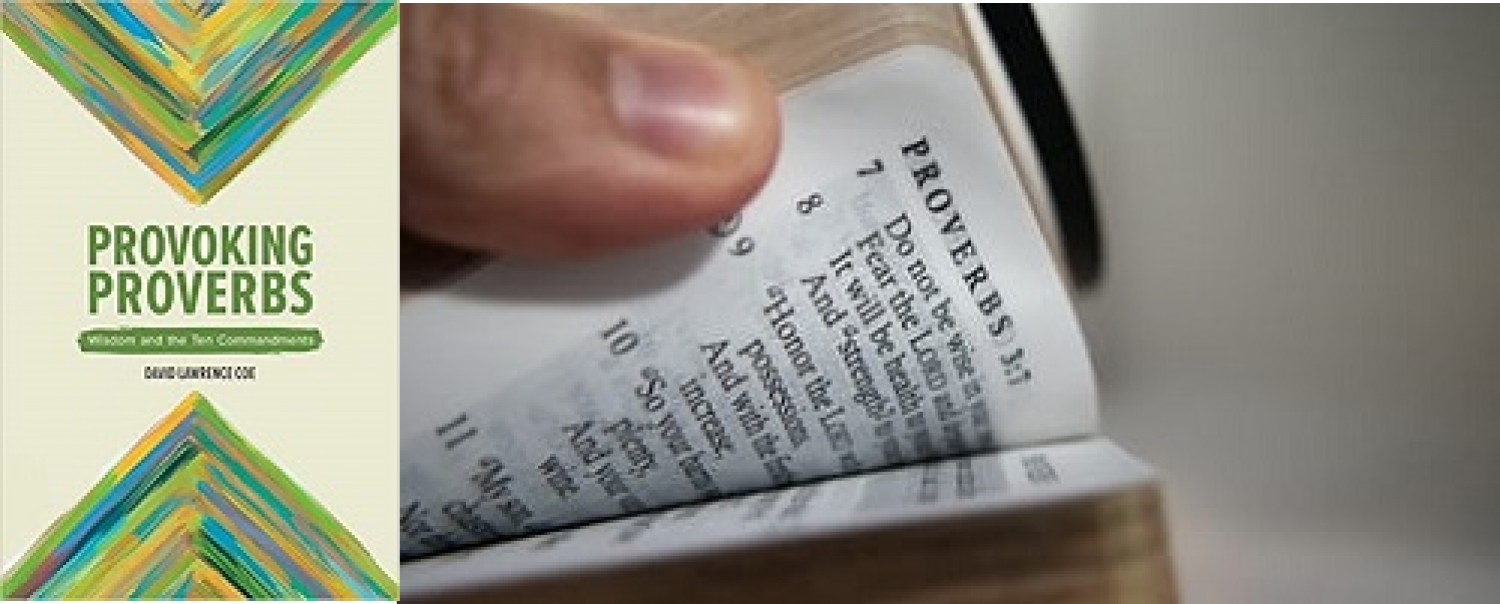 Provoking Proverbs: Wisdom and the Ten Commandments
by David Coe
2020 / Paperback / 160 Pages
Overview:
Analyze. Personalize. Memorize.
In a 10-lesson Bible study, suitable for individuals as well as groups, probe the Book of Proverbs in the context of The Ten Commandments and discover a unique view of the wisdom contained in the book. Each of the 10 chapters - one for each of the commandments - offers thought-provoking questions and activities that help readers shed light on that commandment and its application in their lives.
Learn we are called to fear, love, and trust the Lord because He first forgives, loves, and treasures us.
Provoking Proverbs includes some reader tips, leader tips, and an answer guide, and is equally usable for novice students of the Bible as well as more advanced students or groups.
About the Author:
Rev. Dr. David Coe is an assistant professor of theology and philosophy at Concordia University, Nebraska. From the Deep South, Dr. Coe was raised on grits, turnip greens, and Georgia football. After graduating from the University of Georgia with a BA in philosophy, he served two years as a volunteer missionary with LCMS World Mission in Côte d'Ivoire and Guinea, West Africa. After study abroad at Westfield House, Cambridge, England, and three summers as a research fellow at the Hong Kierkegaard Library, St. Olaf College, Northfield, MN, he earned an MDiv and Ph.D. in historical theology from Concordia Seminary, St. Louis, where he was also adjunct faculty. Before joining the faculty of Concordia, Nebraska, he served five years as associate pastor of Trinity Lutheran Church, Fremont, Nebraska. Stung by Anfechtung, the lost locus of Martin Luther, Dr. Coe has published one book, Kierkegaard and Luther (Fortress Academic Press, 2020), and several papers on Luther and nineteenth-century Danish Lutheran philosopher Søren Kierkegaard and keeps bees on the side. Along with his wife Joanna and their two sons, Samuel and Caleb, Dr. Coe loves to help his students fear, love, and trust in God above all things because God forgives, loves, and treasures them first (1 John 4:19).
You can order the book online at Concordia Publishing House, as an e-book with Amazon's Kindle, or by contacting our Church Office, where we will order a copy for you!
---