Book Of The Month For October 2018: Reading Isaiah with Luther
---
---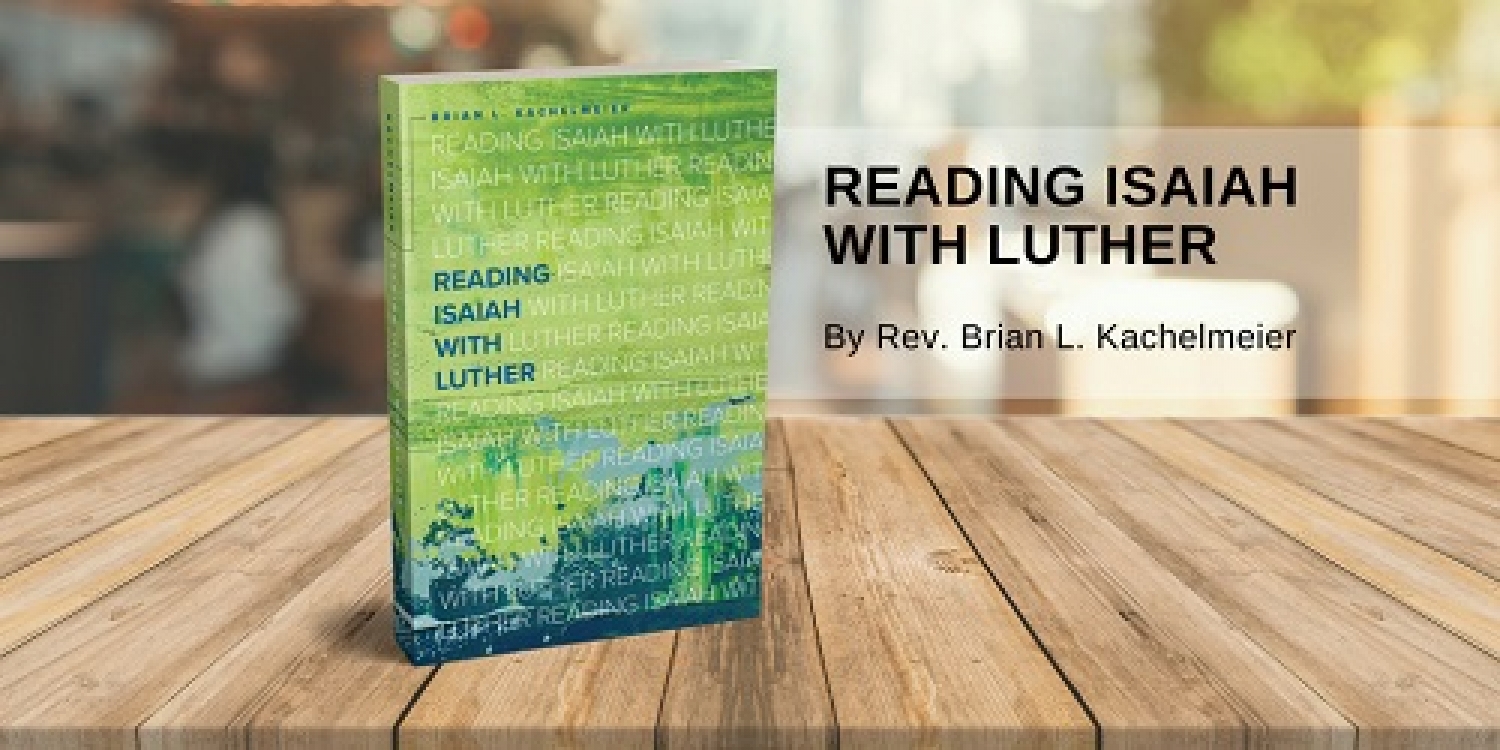 Reading Isaiah with Luther
By Rev. Brian L. Kachelmeier
2018 / Paperback / 240 Pages
Overview:
"My conscience is captive to the Word of God." —Martin Luther
Your conscience is that small voice inside that guides your actions and thoughts, convicting you of wrongdoing—but the conscience is more than just a guilty feeling or a moral compass.
The conscience is a gift from God, the faculty of the heart that is to be shaped by what is right or wrong in God's sight. Only through Christ can you receive a clean conscience, life, salvation, and peace.
Reading Isaiah with Luther offers highlights from Luther's commentaries on the Book of Isaiah (where Luther explains the conscience), contemporary applications and explanations, and full-color artwork that helps you pause and reflect on key Luther quotes.
Praise for Reading Isaiah with Luther
"Stellar work for the here and now. . . . Exudes with pastoral concern for God's people."
—Reed Lessing, Senior Pastor at St. Michael Lutheran Church, Fort Wayne, Indiana
"A much-needed trip that we need to take from fear and uncertainty to faith's joyful conviction."
—William Weedon, Chaplain, LCMS Director of Worship
"Modern readers can benefit from the words of the prophet as explored by the words of the reformer."
—Gene Edward Veith, co-author of Authentic Christianity
Free video-based book study available on CPH FaithCourses
About the Author
Rev. Brian L. Kachelmeier received his B. A. in Religious Studies from the University of New Mexico in 1995. He received his M. Div. from Concordia Theological Seminary in 2005. On June 26, 2005, he was ordained into the Office of Holy Ministry at Immanuel Lutheran Church in Santa Fe, New Mexico. He served as the Associate Pastor of Immanuel Lutheran Church and Mission Planter in Los Alamos. In 2008, the mission in Los Alamos became a sister congregation of the LCMS. At that point, he was called to serve as the first pastor of Redeemer Evangelical Lutheran Church in Los Alamos, NM. In 2011, a new sanctuary was dedicated to the glory of God. He is a frequent guest on Issues, Etc., Old Testament teacher for the Wittenberg Academy, and author of the soon to be released book Reading Isaiah with Luther.
---