Book Of The Month For November 2021: The Joy of Eternal Life
---
---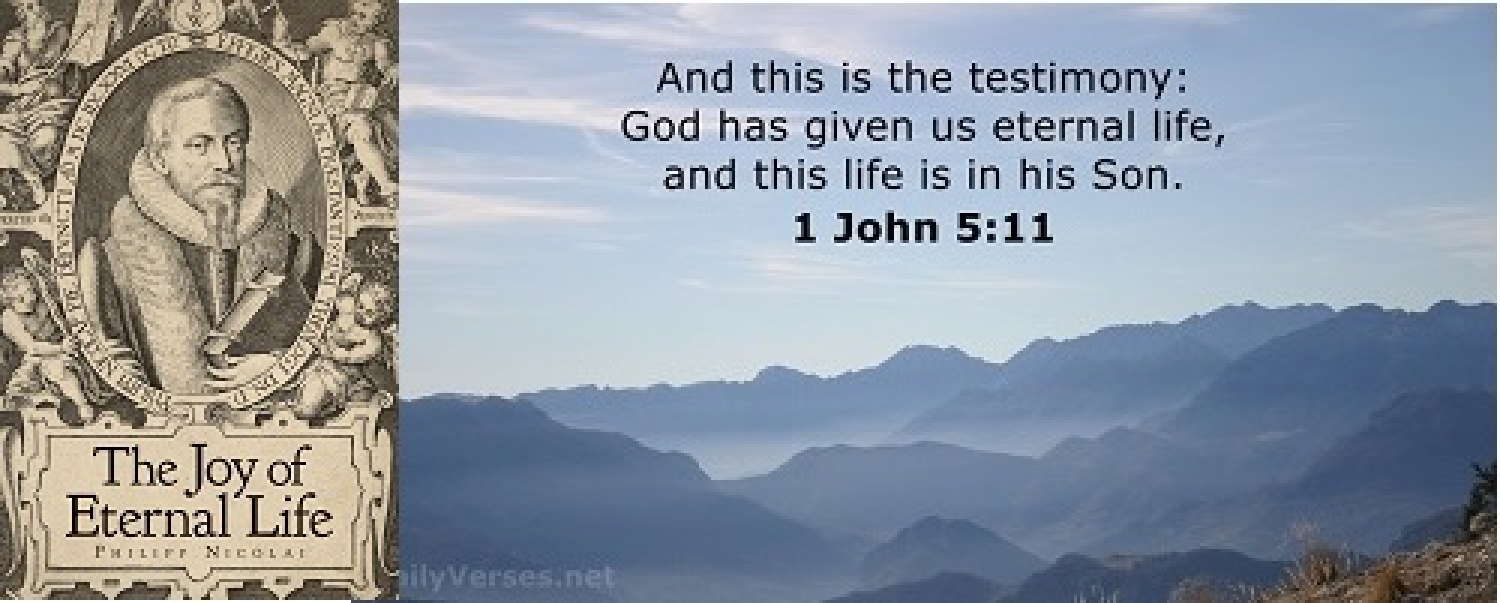 The Joy of Eternal Life
by Nicolai, Philipp; Carver, Matthew
2021 / Paperback / 302 Pages/ Adult - Mature Adult
Overview
As Christians, hanging onto the promise of eternal life with our Savior can bring an infinite well of hope to our lives. This is true today and was especially true during Philipp Nicolai's (1556-1608) time. While he was serving as a pastor at Unna in Westphalia, a horrible plague broke out. More than one thousand people died in 1597 alone, and Rev. Nicolai had to watch as his friends, parishioners, and family were all struck by the plague. By some miracle, he never became sick.
During this time of devastation, Rev. Nicolai began preaching and writing on eternal life to bring hope and optimism to his congregation. Read this collection of his sermons to find your own hope and comfort in knowing that eternal life waits for you. This monumental work is the first complete English translation of Nicolai's work.
A
bout the Translator
Matthew Carver, MFA, is a translator of German and classical literature. He resides in Nashville, TN, with his wife Amanda and their two sons, where they pursue interests in art, orthodox Lutheran theology, liturgy, and hymnody.
---