Book Of The Month For November 2018: Clearly Christian: Following Jesus in this Age of Confusion
---
---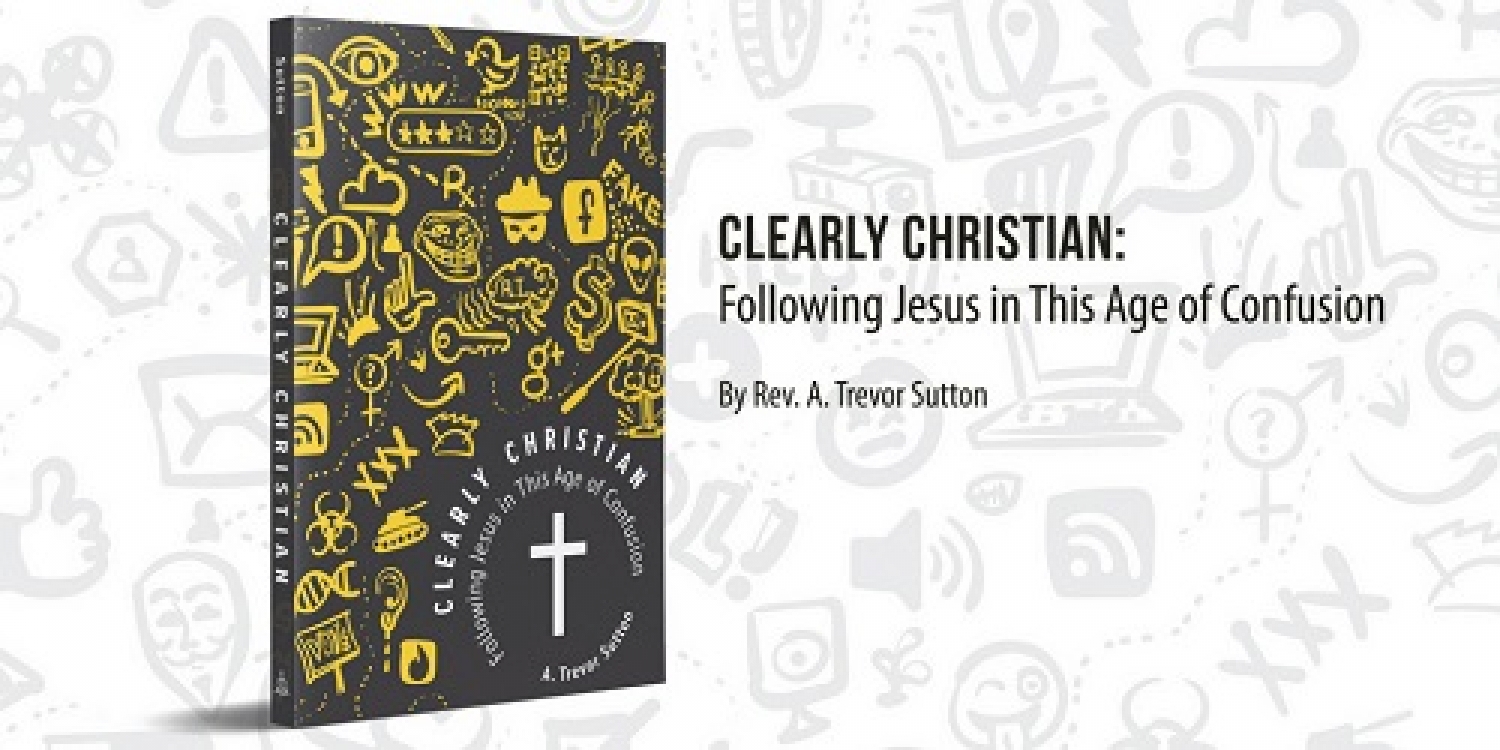 Clearly Christian: Following Jesus in this Age of Confusion
By A. Trevor Sutton
2018 / Paperback / 160 Pages
Overview:
Let's just admit we're all a little confused.
Networks connect people around the world, yet we struggle to remember our next-door neighbor's name. We have access to more information than ever, but it hasn't solved the problems of discrimination, prejudice, or self-absorption. We have an excess of many things—gadgets, technology, cat memes—but nothing is more abundant than confusion.
This confusion also swirls around and seeps into the Christian faith. Non-Christians look at Christianity through layers of misinformation, and even Christians can get lost in a fog of opinions mixed with truth, confused about who they are and what they believe.
Clearly Christian takes the confusion head-on. A. Trevor Sutton dispels one falsehood about Christianity after another. In this age of counterfeits and fakes, the world desperately needs clear Christianity: the real love and forgiveness of God, who is the Savior for real sinners.
Praise for Clearly Christian
"Trevor Sutton is one of my favorite authors for anything where culture and Christianity meet. Clearly Christian does not disappoint!"
—Deaconess Heidi Goehmann, LCSW, LIMPH; Author and Advocate at ilovemyshepherd.com
"Will humble you, challenge you, and inspire you to boldly live as a follower of Jesus in a lost and confused world."
—Rev. Tim Niekerk, Senior Pastor, Salem Lutheran Church, Tomball, TX
"Approachable theological insight. . . . Sutton remains one of the most accessible theologians."
—Seth Hinz, Assistant to the President—Web/Media Director, Michigan District, LCMS
"Sutton skillfully names contemporary faith challenges, answers these challenges, and equips readers to take simple, meaningful, faithful action to meet these challenges."
—Rev. Aaron Perry, PhD, Assistant Professor of Pastoral Theology and Leadership, Wesley Seminary, Marion, IN
"Counteracting a cliché-ridden culture and church, Trevor Sutton brings the disarming truth of the Christian faith into bold relief."
—Rev. Michael W. Newman, President, Texas District, LCMS
About the Author
A. Trevor Sutton is associate pastor at St. Luke Lutheran Church in Haslett, Michigan. He has published multiple sermons, Bible studies, and devotional books with various Christian publishers. Sutton holds an MDiv from Concordia Seminary and is a graduate student in writing and rhetoric at Michigan State University.
---