Book Of The Month For August 2019: The Growing in Faith Bible
---
---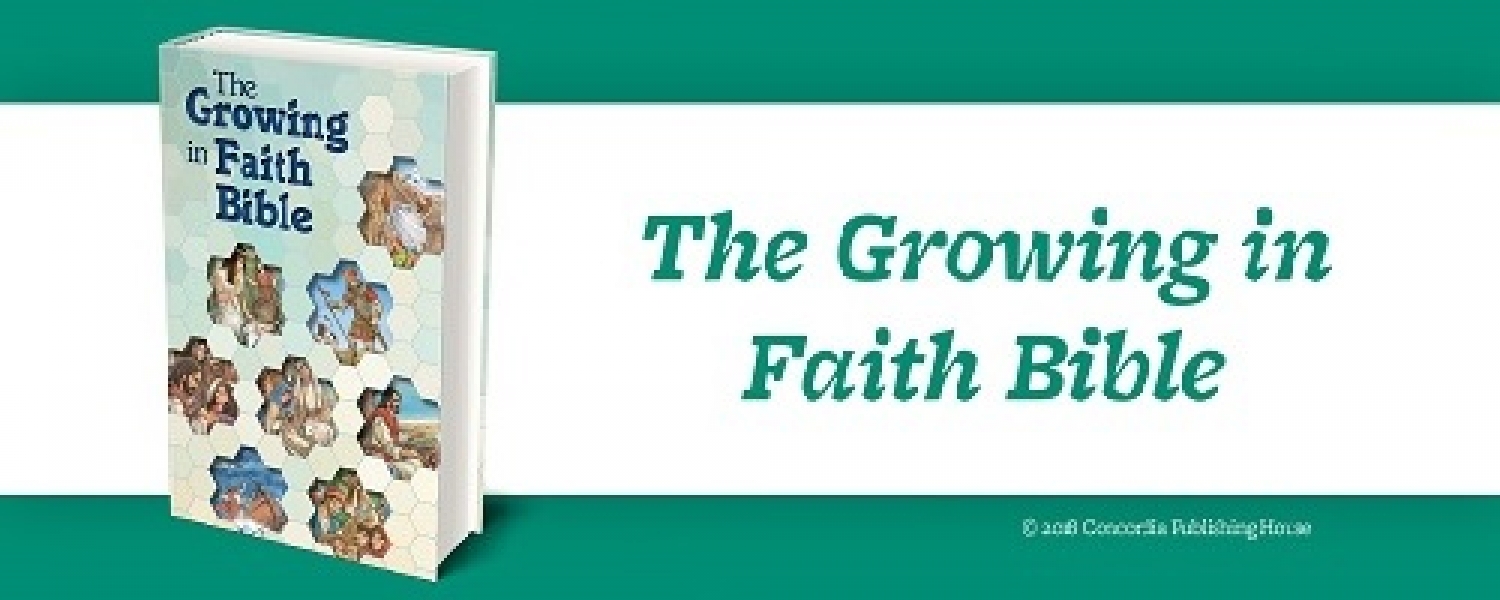 The Growing in Faith Bible
by Concordia Publishing House
2018 / Hardback / 1920 Pages
Overview:
A Bible just for early readers.
The Growing in Faith Bible is designed for children ages 8–10 as they grow in their relationship with their Savior.
Colorful artwork is interspersed throughout the full ESV biblical text in 10.5-point font, along with a host of features specially written for this age group:
125 Bible Narratives describe 125 important events in the Bible, many surrounding the life of Jesus, in simple words. Each is matched with a beautiful, engaging picture.
Big Words highlight essential Bible words, explain what they mean, and teach why they are important for our salvation.
Big Questions and Answers explore difficult questions that come up as we read God's Word.
Verses for Life are verses to remember that teach us about God's love and our Savior, Jesus Christ.

Character Sketches teach us about 78 significant people in the Bible—their families, jobs, and other important facts.
Christ Connections explain God's promises to send His Son throughout the Old Testament. In the Gospels of the New Testament, these features highlight the times Jesus clearly revealed He is God's Son.
You can order the book online at Concordia Publishing House, or by contacting our Church Office, where we will order a copy for you with our next regular order, and you can save the shipping!
Concordia Publishing House has a great selection of Bible studies and devotions for children. But we know they are not the only publishing company that has these and making sure you chose one teaching what the Bible teaches can be overwhelming. In "Anchored in Christ," Pastor Matt Richard talks about choosing books for our children. What criteria should we use and what should we look for in a good children's devotional?
---