Book Of The Month For April 2016: The Executioner's Redemption: My Story of Violence, Death, and Saving Grace
---
---
The Executioner's Redemption: My Story of Violence, Death, and Saving Grace
by Timothy Carter
2016 / Paperback / 211 Pages/Young Adult - Mature Adult
Overview:
The wrenching account of one man's journey from executioner to pastor.
When young Tim Carter started working at a prison to make money for college, he didn't realize that he was signing away his life, his heart, and his very self to a career of brutal violence and routine executions. In the midst of the darkness of prison life, the light of God's Word shone in front of him. Condemned inmates were brought to faith and given eternal life. Families of inmates and victims took immense comfort in God's justice and redemption. But inside Carter's heart, a fierce battle raged. Was he carrying out God's will by wielding the sword of the state? Or was he actually doing more harm than good?
In these pages, you'll walk with Tim into the violence and through death row. You'll stumble with him through God's crushing judgment and into His tender love. And you'll learn that even in the darkest places, God is still there.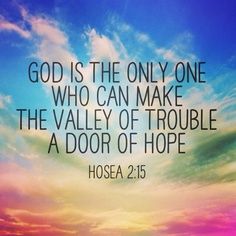 Praise for The Executioner's Redemption:
"The Executioner's Redemption: My Story of Violence, Death, and Saving Grace is the most exciting book about a Christian's experience I have read. The story of his life and the powerful message he is delivering is so compelling it was difficult to take a break, even for sleep.
"This book is about how God desires all of us to walk with Him and to grow in our understanding of His plan for our life on Earth. Tim has shown through this book exactly how we can apply God's Word to our everyday activities. While Pastor Tim uses his criminal-justice experience to give us understanding of Satan's unceasing attack, he provides practical methods for us to use the power of the Holy Spirit to blunt Satan's best efforts.
"Every sentence, every paragraph, and every page lays forth the pure theology of God's Word. This story speaks to the prison guard, the police officer, all criminal-justice practitioners, every judge and jury member, and every Christian. I truly regret I didn't have the benefit of this book to help keep me grounded during my thirty-seven-year career as a police officer and manager of police service in the fourth largest city in the United States. I highly recommend this book to everyone."
—Jerry W. DeFoor, Assistant Chief of Police (Retired), Houston Police Department, Houston, Texas

"This book, in part, reflects the transformational journey from a non-practicing Christian to a self-righteous and judgmental one, and then to a man willing to die-to-self, allowing others to see Christ live through him. In the past six years, Rev. Carter has helped me personally go beyond the carnal, judgmental attitude of dealing with criminals. I believe I have learned from him to look through the lens of grace, inwardly knowing that we all are fallen and are in need of God's redemption and help. Rev. Carter serves as an example of the power of Christ, who can take someone from an empty path of self-fulfillment to a path of trusting in God and being fulfilled completely so that it is evident to all who meet you."
—Sergeant James D. Rhoads, Houston Police Department

"A riveting must-read that I could not put down! From hard-hearted executioner to God's gentle servant, Tim Carter's incredible journey of self-discovery and perseverance powerfully illustrates that no one is beyond God's life-changing transformation. Tim's experience on the Texas death squad vividly proves that God's peace and love shine brightest in the darkest places. This book will inspire you, make you gasp, cry, and laugh. It beautifully morphs hope into fact that with God ALL things are possible."
—Donna Pyle, Speaker, Bible Teacher, and Author of Quenched: Christ's Living Water for a Thirsty Soul (CPH 2014)

"The Executioner's Redemption shows how our God can mold and shape someone's life through His Word even in the hardest of circumstances. I was blessed to know Captain Carter during some of the hardest years of my life. In my teen years I began to let the enemy take control and lusted for every evil thing imaginable. I ended up in prison at age 27, and the Holy Spirit used Tim Carter's witness to impact my life. Now, as a Christian, I have continued to keep in touch with Rev. Carter, and he has continued to inspire and shape my life each and every time I talk to him."
—Donald Tapley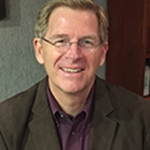 About the Author:
Rev. Timothy R. Carter participated in the executions of over 150 inmates during his years of service on the Texas State Penitentiary death squad. Today, he is the Care Ministry Pastor at Salem Lutheran Church in Tomball, Texas.
---