Anne Behl Funeral Sermon - John 14:1–7 December 2nd 2022 / Home in the Father's House
---
---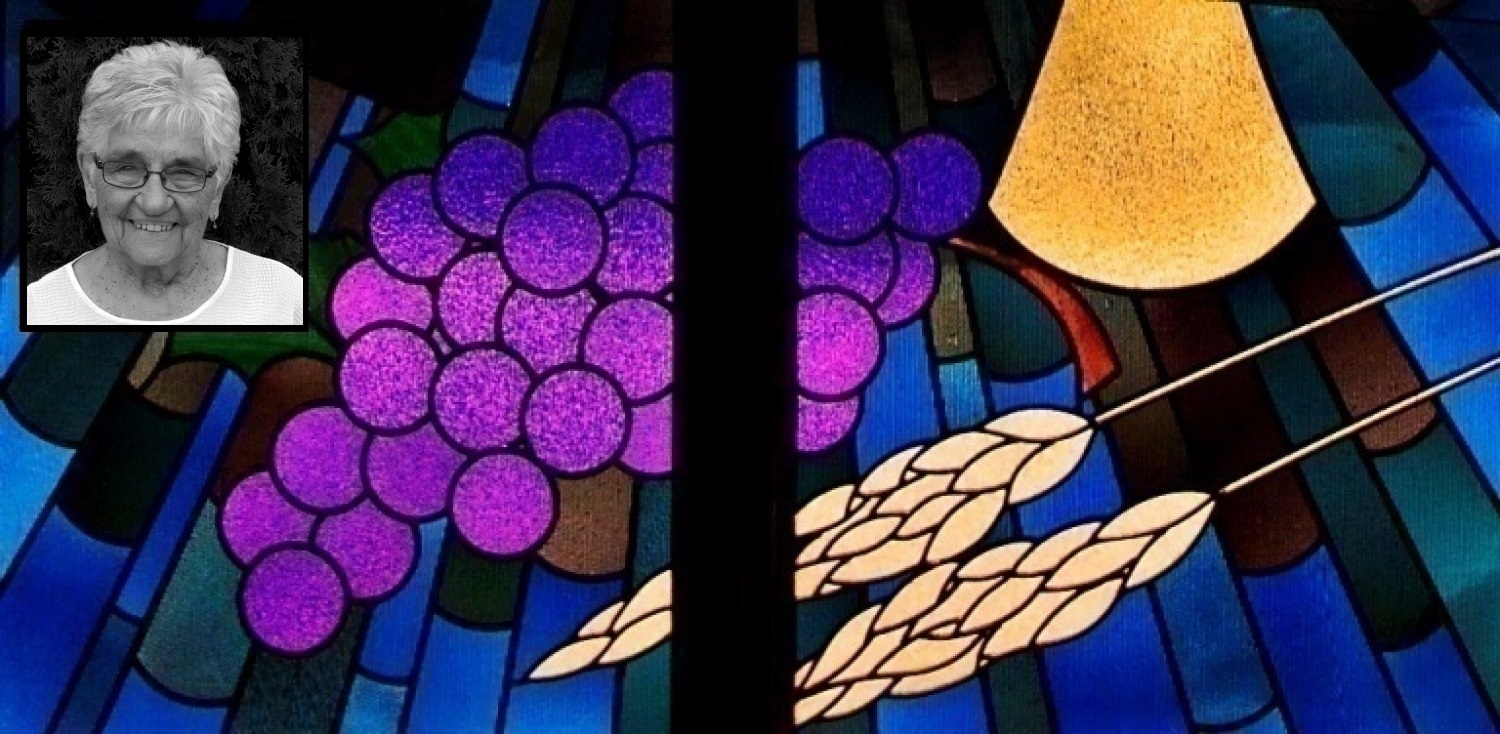 Anne Behl Funeral Sermon / Mount Olive Lutheran Church / Pr. Ted A. Giese / Thursday December 2nd 2022: Season of Pentecost / John 14:1–7 " Home in the Father's House"
[Jesus said to them,] "Let not your hearts be troubled. Believe in God; believe also in Me. In My Father's house are many rooms. If it were not so, would I have told you that I go to prepare a place for you? And if I go and prepare a place for you, I will come again and will take you to Myself, that where I am you may be also. And you know the way to where I am going." Thomas said to him, "Lord, we do not know where You are going. How can we know the way?" Jesus said to him, "I am the way, and the truth, and the life. No one comes to the Father except through Me. If you had known Me, you would have known My Father also. From now on you do know Him and have seen Him."
Let us pray: May the words of my mouth and the meditations of all our hearts be acceptable in Your sight O Lord. Amen.
Grace peace and mercy to you from God our Father and from our Lord and Saviour Jesus Christ. Good Christian Friends and family of Anne Behl, when Jesus says, "In My Father's house are many rooms. If it were not so, would I have told you that I go to prepare a place for you?" He says this to His disciples the night before His crucifixion on Good Friday. With His blood, sweat and tears, with His very life, that's where He prepared a home for you, a room in His Father's house; and because He defeated death there, and because this was the plan all along, Jesus was able to say to them these words, the night before it was all going to go down, "And if I go and prepare a place for you, I will come again and will take you to Myself, that where I am you may be also." So here Jesus looks past the moment, past the present to the Eternal home in His Father's house, the home to which He promises to take you. This is a hard and complex situation for Jesus and for His disciples and for everyone and somehow it all feels far off until it doesn't. Death has a way of pressing the heart and the mind to look at life and faith.
When Anne's husband Leonard died in 1968 it was in the midst of grief and loss that Anne was given the task of making a home for the family without her husband. We too are called to make homes when life is swimming along easily and when it is hard and demanding; and the Christian home — while never perfect in this life — is a home which is intended to point forward to our heavenly home in God the Father's house. Anne rose to the occasion and worked hard to provide that home for her family, multiple generations of it, and there is a particular kind of joy that is found in taking care of others when we are able to do the work, Anne had that, and you experienced this through the years.
It does get more complicated when the ability to do the work dries up: then the question starts to emerge … 'when will the Lord take me home to my rest in His house?' Around the time of her 100th Birthday I remember having this conversation with Anne. She's not alone in asking this question, even Saint Paul pondered the mystery of life in this fallen world lived in Christ and life in Christ lived at home in the Father's heavenly and eternal house. In Paul's letter to the Christians of Philippi he wrote, "For to me to live is Christ, and to die is gain. If I am to live in the flesh, that means fruitful labour for me. … I am hard pressed between the two. My desire is to depart and be with Christ, for that is far better. But to remain in the flesh is more necessary on your account."[1] When your 100 years old you simply can't do all the things your heart desires to do for your family so your eye turns to eternal life in Christ, this is understandable. But you dear ones are not 100 years old like Anne, you are younger yet so Saint Paul addressing the same thought in another of his letters likewise says, "So we are always of good courage. We know that while we are at home in the body we are away from the Lord, for we walk by faith, not by sight. Yes, we are of good courage, and we would rather be away from the body and at home with the Lord. So whether we are at home or away, we make it our aim to please Him."[2] So in this life Anne made it her aim to please God while caring for your and she did this with great courage and trusting in Jesus she knew she was set free to do all that she was able to do, free to make a home here for all of you gathered around her while at the same time an heir of heaven with a home in the Father's house made by Jesus the very son of God. As Jesus says, "if the Son sets you free, you will be free indeed," free to live in the Father's house forever.[3] So as we heard from the great-grandkids, "Our citizenship is in heaven, and from it we await a Saviour, the Lord Jesus Christ,"[4] the one that comes to take us home.
Now here's the twist, Jesus doesn't just take us to our heavenly home at the end of our life, Jesus also makes His home in our hearts right now in this life. Saint Paul teaches us this in his letter to the Christians of Ephesus when he writes, "For this reason I bow my knees before the Father, from whom every family in heaven and on earth is named, that according to the riches of His glory He may grant you to be strengthened with power through His Spirit in your inner being, so that Christ may dwell in your hearts through faith—that you, being rooted and grounded in love, may have strength to comprehend with all the saints what is the breadth and length and height and depth, and to know the love of Christ that surpasses knowledge, that you may be filled with all the fullness of God."[5] Did you hear that? "… so that Christ may dwell in your hearts through faith." Dear ones as promised Anne is with Christ and Saint Paul here teaches that Christ makes His home in the heart of the Christian; therefore wherever Christ is, there Anne is also, along with all of the faithfully departed: so she, and they, are not as far away from you as the World might say.
On the bulletin cover we see that verse from the Gospel of Matthew where Jesus promises, "Come to Me, all who labour and are heavy laden, and I will give you rest."[6] Now, there in that place of rest Anne still waits, as Psalm 130 says, "I wait for the LORD, my soul waits, and in His word I hope,"[7] so you might ask 'what does Anne have left to wait for?' She, along with all the faithfully departed, wait for the redemption of her body.[8] You see when Jesus went to the cross of His crucifixion to prepare a place for you in His Father's house He also, in His resurrection on that first Easter morning, set into motion the redemption of your body, your resurrection from the dead. The body we burry today will be made new by Christ Jesus, Anne will be made new and when that happens it will happen for all the faithfully departed all at once, like Paul said, "In the twinkling of an eye, at the sound of the trumpet"[9] on That Day, That Last Day, all the waiting will be over and the final happy reunion will begin, the full enjoyment of our heavenly Home, in the flesh. Even now, for Anne, that enjoyment is beyond all measure, filled with those faithful believers who are tucked away in Christ Jesus, spiritually alive together in Him. In life Anne had what she wanted most, Christ Jesus in her heart, in her home; now in Christ Jesus she has what she waited for rest in Him, a life in her heavenly home, and when The Day come she will again have what she wanted: eternal life with body and soul united in the Father's house, in a home with no end; a life she desires to share with you in that place. Therefore remain faithful, hold fast, as she did, to the gifts and promises of God, that you, like she, would always have a home in Christ Jesus, a room in His Father's house. And if you think 'but my fingers slip, my eyes are drawn away, I'm full of anxiety,' remember the end of Psalm 23,
Surely goodness and mercy shall follow me
all the days of my life,
and I shall dwell in the house of the LORD
forever.[10]
That Goodness and Mercy is Christ the Lord,[11] He is the one who takes you to Himself, where we fail to always hang on perfectly we know His promise, "I give them eternal life, and they will never perish, and no one will snatch them out of My hand. [The promise where Jesus likewise says,] My Father, who has given them to Me, is greater than all, and no one is able to snatch them out of the Father's hand."[12] Anne didn't find her way home to her heavenly rest by her own works or merit, she was lead there by Jesus; it was Jesus who brought her there, the very one who says in our Gospel today, "I am the way, and the truth, and the life. No one comes to the Father except through Me." This same Jesus leads you to your eternal home. We come as we are; He washes us in baptism making us as white as snow, and day by day He makes His home with us and takes us to where He is, to our heavenly home. Amen.
Let us pray:
Lord have mercy on us, Christ have mercy on us, Lord have mercy on us, "take our minds and think through them, take our lips and speak through them, take our hearts and set them on fire; for the sake of our Lord and Saviour Jesus Christ, Amen.
[1] Philippians 1:21–24
[2] 2 Corinthians 5:6–9
[3] John 8:36
[4] Philippians 3:20
[5] Ephesians 3:14–19
[6] Matthew 11:28
[7] Psalm 130:5
[8] Romans 8:23
[9] 1 Corinthians 15:52
[10] Psalm 23:6
[11] Psalm 145:8
[12] John 10:28–29
(Near the end of the Service Pr. Giese shared this passage that didn't fit exactly in the sermon but was true of Anne, "Walk in wisdom toward outsiders, making the best use of the time. Let your speech always be gracious, seasoned with salt, so that you may know how you ought to answer each person." (Colossians 4:5–6) With Anne you always knew where you stood and as Christians we are not called to blandness or boredom but to flavour and exuberance and Anne had that, and when she spoke to you whatever she said was backed up with love.)
Photo Credits: Main Photo provided by the family and Mount Olive Lutheran Church; detail of Photo of Anne with her husband Leonard's wedding photo August 30th 1945; detail of Photo of Anne Behl; detail of heart shaped box from pexels; detail of sculpture of Jesus from unsplash.
---