Against the fear of isolation / Matthew 14:22-33/ Pr. Lucas Andre Albrecht / Sunday August 9th 2020 / Season of Pentecost / Mount Olive Lutheran Church
---
---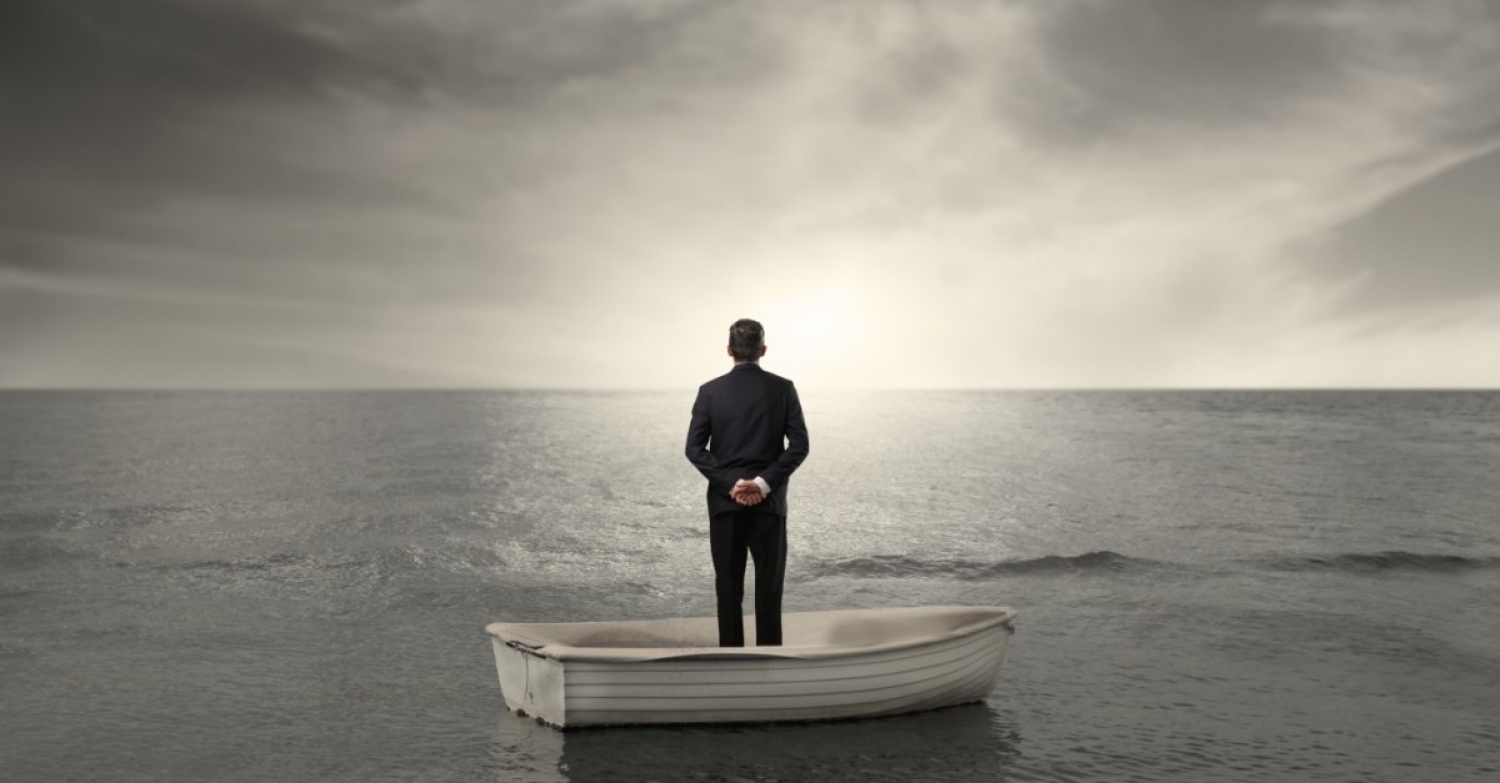 Text: Matthew 14:22-33
Theme: Against the fear of isolation
___________________________
Intr – When we hit Matthew 14 in the lectionary, or in our personal Bible reading, we see the episode of the storm in the sea, and usually plenty of good illustrations and applications pour into our minds if we have become familiar enough with this text along the years.
-Jesus miracles and providence;
-The disciples fear during turmoil times;
_Peter's wavering faith
_Jesus' helping hand
Here is one I'd like to bring to your attention today. When Peter looks away from Jesus and focus in the waves and the winds around him, that's pretty much when he starts to sink. He has Jesus right in front of them, but now it seems that winds and waves are mightier than Him. What are the types of problem that put us in the same situation? I'm sure you'd come up with a list of the most dangerous ones. One of them that is not new, but has been increasing in importance in our days is fear of isolation. Let me illustrate with some human studies research about how the fear of isolation work in some contexts:[1]
It is one study,In short, we are all tempted at some point to latch on to a opinion, even when we don't agree with it, and later scold people that don't agree with it, because of our fear of isolation. These are rough and tough times, and if that is true for the social life, it might be even harder on our spiritual life, as we get more and more cornered on the topic of our faith. Just last week some angry people burned bibles in an American city, and a bishop in Scotland has warned Christians that a "hate crime" bylaw that is being passed in that country may make of you a criminal if you have and use a Bible, depending on the biblical topic you are questioned about. [2]
When we look away from Jesus, we may face fear of isolation. We may face the impulse to try to conform to the mob and stop voicing what we really believe. We may be tempted to like the wine everybody else is appreciating and even punishing fellow Christians who dare to stand for the centuries old teaching of the Bible instead of caving to recent human discoveries that try to challenge it.
Fear of isolation. That may happen in different areas of life, from family to the public square. Now who wants to be charged of a hate crime? We Christians the least of all, for we want to bring God's love in Law and Gospel to the world. But when the words change their meaning, and what we always believed as true and good is turned backwards, we may find ourselves in the midst of the wind and storm of hate, public shaming and even persecution.
2 – It is me
Take heart. He is here. Don't cave to the wind, to the waves, to the wokes. The same Jesus that came to Peter is the Jesus that comes to you in Word and Sacrament. He assures you in His Word that His hand is always extended to lift you up from drowning in your sins, shame and guilt. He asks you to come out of doubt to His caring and loving arms. He emboldens you to stand tall with your fellow Christians in faith and practice; in love and action.
3 – From hearing
And how does Jesus come to us? Faith comes by hearing. Faith comes by receiving the Word of God through the ears, or through the eyes for a deaf person.
Now we would usually think of passage in missionary terms, people who are to be converted by the preaching as they receive faith. That applies to us too though. Remember how quickly the same disciples who worship Jesus as the son of God doubted Him in other circumstances.
The devil is a lion. A hungry lion. And here's a very important topic for our constant reflection: our fear of isolation may lead us astray from the Path in Christ when faith itself is isolated in our lives.
"what do you mean, pastor?"
_when faith is just a compartment of our life
_When faith means going to church once a week and doing my private prayers only;
_when faith is a circumstance, not a way of life.
Then we may be more liable to drop it off from our life boat if it starts to become a burden threatening our social and personal image boat of sinking under waves of scorn and anger.
Our ears, and our eyes, need to hear and receive. If faith comes by hearing the Word, so does the strengthening of our faith. Here is great news as we face isolation, physical and spiritual: In the true Christian community there is never isolation. We are always one in Christ, helping and comforting each other with His Words, as we walk confidently toward Heaven. Even when apart, we still belong to one body – Christ's.
"It is me," says Jesus. The same Jesus who was there for Peter and the disciples, is here for you. HE is The one who saved you. The One who brought you peace and comfort." He is the one who is there for you every day, every moment. Everywhere.
Jesus sent them out to sea even when knowing as God what was coming next. Jesus sends you out to the stormy world with the good news of the Gospel, in the vocation He gave you wherever you are. Parent, son, spouse, professional, leader, employee, friend, helper…He will come to you. He will be with you. He will hear your cry and will reach His hand immediately. He answers our cries.

Cc – My brother and sister, do not fear isolation. Go and boldly connect with people even when they disagree with you or hate you. But if you end up feeling isolated humanly speaking – know that His voice is there. "It is me." Faith comes from Hearing His Word. That's how He isolates us from the danger of hell and keeps us in the blessed fellowship of love. Against the fear of isolation those three words will always work: It is Me.
_______________
[1] "Grandstanding: The Use and Abuse of Moral Talk". Justin Tosi, pg 48.
[2] https://www.wnd.com/2020/08/bible-hate-crime-bishop-warns/
---