"After", Sermon / John 20:19-31 / Pr. Lucas A. Albrecht / 2nd Sunday in Easter April 28th 2019 / Mount Olive Lutheran Church
---
---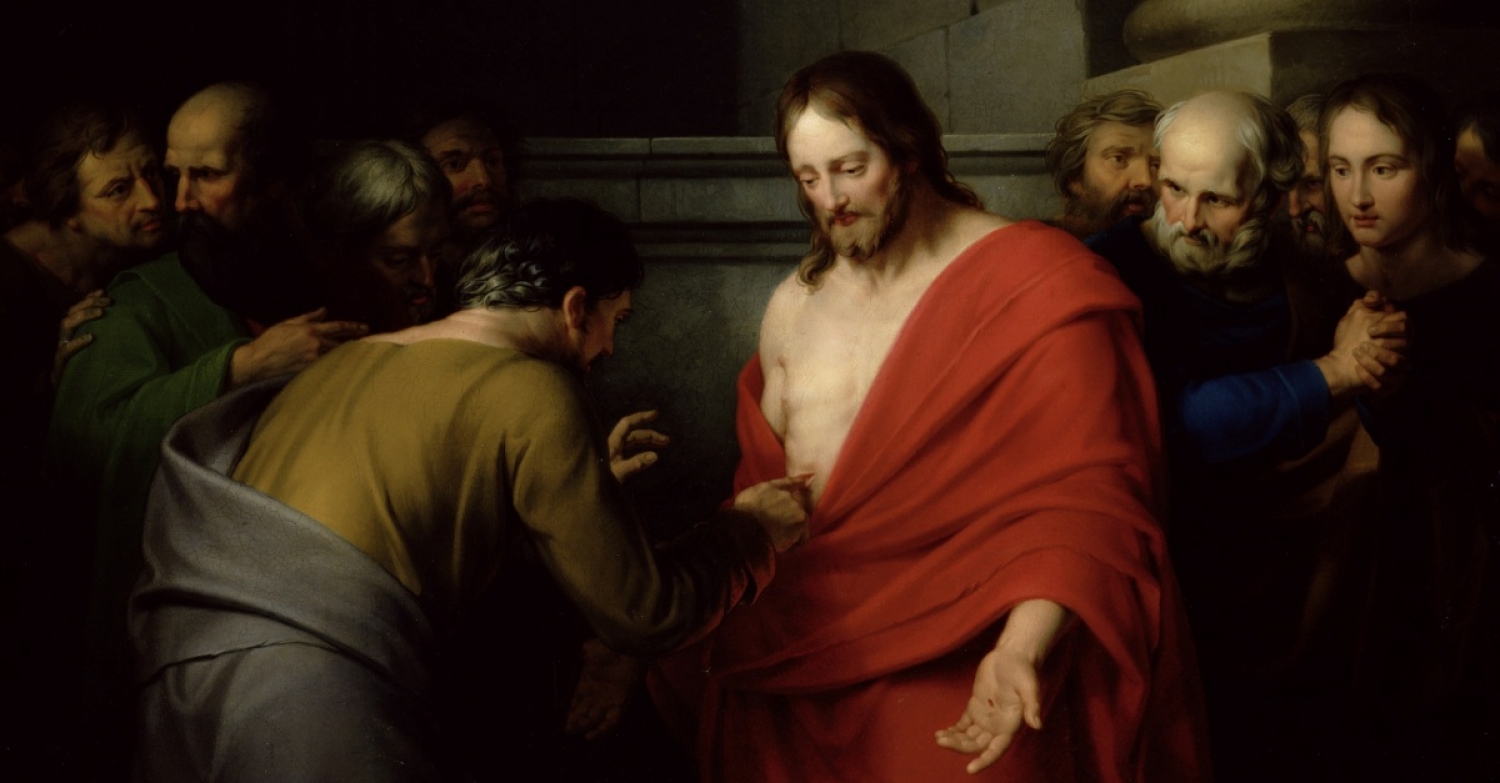 Text: John 20:19-31
Theme: "After"
___________________________
Intr - We are on the first Sunday after Easter – officialy the 2nd Sunday of Easter. Now the episodes of Holy Week are behind us. We are after these things.
After. What happens after...
_the defeat of your football team;
_a separation, or a divorce;
_a love for someone you have lost;
_after a betrayal;
_after a rejection;
_After our greatest help gets crushed.
I think I may have touched a point that each of us has gone through, or is going through right now. All those bad feelings that come after a bad day, a bad week, a bad time. This is what a group of eleven friends went through as well, some time ago. It happened after a Very Bad Friday. A friend of them had died as a criminal on a cross. Now they are sad. After all that happened, they are all somehow hopeless.
What happened after Good Friday? How did those disciples feel? During three years they were walking with Jesus through Palestine they were full of hope and joy; now, how would their emotions and feelings be on Easter Sunday, with closed doors in a corner of the city of Jerusalem?

1 – FEAR
One of the things we can find out here is that they were afraid. They had fear of the Jews, fear of other people. They were afraid of someone's reaction. They were afraid of their hopelessness. But fear is like a child having a tantrum. The more you pay attention to it, the more the tantrum gets worse.
Uncertainty comes together with fear; the mistrust that arises when one cannot trust anyone. Sometimes depression becomes an unwanted participant too. When one feels all these things, there are many people who cannot leave their house; there are many people who cannot stay in their house. Fear paralyzes and stifles us. And that's why we lose the ability to carry on with our lives.
After. After Good Friday, we see many things we do not like. But we should not stay there. We also have to look at the things that are coming after Easter.

2 – FORGIVENESS
After Easter Sunday morning, Jesus, the risen Lord, comes to the disciples. But from the beginning Jesus comes to them not with anger, but with forgiveness. He comes with his blessed presence to bring his loving mercy. If we look at the context in which Jesus and the disciples are inserted, it would be justifiable if he had struck the eleven with anger and damnation. They left the Master in the hands of the Jews. When Jesus suffered the humiliation under the Pharisees, the eleven run away. But the first sentence of Jesus is a sweet sentence for them: "Peace be with you". He forgives them.
Have you ever tried to fight fear with forgiveness? I invite you to try this. The forgiveness that we have received from Christ can be shared with our neighbors. It works with anger too; and with uncertainty. When we bring good words with peace and God's love we will see many beautiful and special things happen around us.

3 - FAITH
After Easter, we can see hope, peace, and also faith.
_Rediscovered faith;
_Revived faith;
_Tested Faith, like that of Thomas.
We know Thomas as doubting Thomas, and that has a reason to be. He had his fellow disciples witnessing to him the resurrection, but still he doubted. There are a couple of other aspects though that are worthwhile to note here as well:
*All the disciples had to see and then believe, just like Thomas. The difference was that Thomas had already the witness of the other 10, just like we have the witness of the risen Christ today
*Did he touch Jesus' crucifixion marks? We don't know? Did he believe again? That we surely know. Thomas, the confessor
*if anyone ever doubts Christ is risen, we can point them…to St. Thomas! O Kyrios, O Theos mou (My Lord, My God)
Restored faith, strengthened faith. Sometimes our faith our faith seems to many a naïve belief for it is placed in those we cannot see – even though that's the very nature of faith. This is not a problem. There are many situations where people believe in things they cannot see. Music would be something like that; or the wind. We cannot see them, but I don't think anyone would dispute these things exist. But none of us can prove it to human eyes. Jesus taught the disciple Thomas and us that if human reason "would see in order to believe", we Christians have the privilege of believing in order to see. If we believe in him, we will see him and all the Scriptures.
And here is the thing: We believe without seeing; but we don't believe without reading. This is the very purpose of John Gospel – and he latches on that verse after Thomas' confession. When you read the Gospel, when you go to communion, you see what the disciples saw: The Very Risen Lord.. This is a gift that Jesus Christ gave us so we can believe in and remain with him as our eternal Savior. Today and after today; tomorrow and after tomorrow; always and forever.
After Easter, there are hands and feet pierced with nails. Remember, after Good Friday, we are on the happy day of the peace of Christ. Christ's faith, Christ's life.
If we go to a nice tourist place we bring a souvenir from there, right? So Jesus came to a special place - our planet. He has brought from His work of love a souvenir to heaven: the signs that He carries in his hands and his feet. He took humanity into Divinity.

Cc - After the cross and the resurrection of Christ, we have many signs that remind us of His peace and love. So after your losses, your hopelessness days, betrayals, temptations, sorrow, pain… remember that Peace that surpasses all understanding. He is there through all of it and after all of it. He is with us in all our present here and now. And after. And forever.
---