"A place in us" Sermon / John 8:31-37 / Pr. Lucas Albrecht / Sunday October 28th 2018: Season Of Pentecost / Mount Olive Lutheran Church
---
---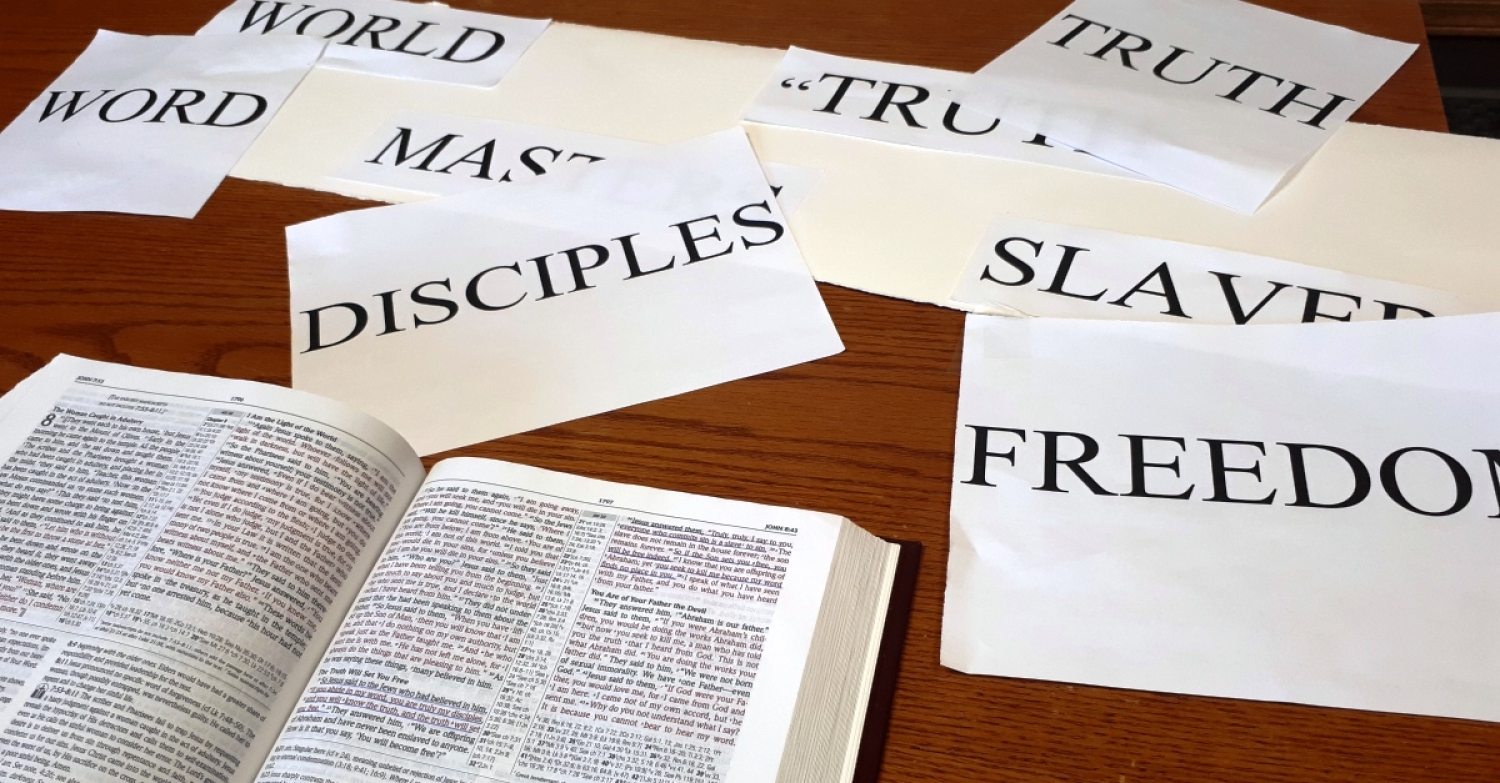 SERMON OUTLINE
Text: John 8:31-37
Theme: "A place in us"
­­­­­­­­______________________ _______________________
Intr – IReading the Chapter 8 of St. John as I prepared today's sermon, I found interesting to notice something there that didn't call my attention previously, or at least I don't have a recollection of it. After saying: "31 So Jesus said to the Jews who had believed him, "If you abide in my word, you are truly my disciples, 32 and you will know the truth, and the truth will set you free.", Jesus gets an answer from the Pharisees: "We are offspring of Abraham and have never been enslaved to anyone. How is it that you say, 'You will become free'?". To which our Saviour answers: "So if the Son sets you free, you will be free indeed" .Then comes this thing I mentioned that caught my eye in a different perspective this time: "37 I know that you are offspring of Abraham; yet you seek to kill me because my word finds no place in you."
"My Word finds no Place in you." How sad is it when the right words, the good advice, don't find a place in a person's heart. Now talk about the Word of Salvation. Jesus Himself.
Back to verse 32, we have a summary of what it is that doesn't find a place in them
WORD – DISCIPLES – TRUTH – FREEDOM
Why is that for them? Why is that for many people today? Why is that a danger also in our lives, even as Christians, if Jesus' Words stop having a place in us?
We can understand it when we parallel another set of words:
WORLD – MASTERS – "TRUTH" – SLAVERY
World – Everything that is contrary to the word of God. In the Gospel of John, "World" is usually the word indicating everything that is contrary to the Word of God. The World that lies in sin and darkness. Even when we see "new" ideas, one would find almost every time that's nothing new. Someone, some people, a group in the past, has already taught or practiced that.
Masters – What's the consequence of abiding not to the Word but to the World? Instead of disciples, we become masters. Masters of ourselves. We know, we decide, we make, we conquer…We think we can even chamge biology, or the beginning and end of life.
"Truth" – Next step, we make truth relative. Here, truth becomes "my truth", or the truth of the group I belong to. Different, even contradicting opinion as reputed to have the same status of truth,
Slavery – Then, we think we have more freedom that way. But actually we live in slavery. Slaves or our flesh, of the world, of or own desires.
Illustration: Who has more freedom, a person who spends 4 hours a day playing the piano, or someone who uses his freedom to do whatever they want? The first person is free to play whatever they want in the piano, while the other is slave to what other play to them. That same illustration can be used for lots of different situations in life. We think we are free and to what we want when we want – which leads to the slavery of depending on the wrong places and the wrong people.
That is why Jesus' words didn't find a place in them. They had their system, their worldview. They thought they were masters, they had the truth. In the end though, they were nothing more than slaves.
Jesus proposes that sequence of Words that to have a place in us. It happens though faith in Him. Reformation Sunday is a good time to remember some of the most basic tenets of our Christian Lutheran faith.
WORD – The Bible IS the Word of God, from cover to cover.
DISCIPLES – Believers in that Word that become followers. The Followers of Christ go and make disciples baptizing, teach, live in fellowship.
TRUTH – God justifies is by faith, apart from works of the law (Romans 3)
FREEDOM – We are free to serve, praise, love, love, give. We are free to live inside our Mighty Fortress that protects us from evil. (Psalm 46)
Does the Word of God find a place in you and me? Through faith, by Grace, because of Christ, yes! That sequence of Words from the Word point us to the Salvation through faith in Christ. The Saviour who comes to make a place in us.
The Word, the Truth, applied to us also in the Sacraments that make a place in us; in our hearts; in our lives.
Cc – Many things in our life have a place in us. Family, friends, work… But one thing is the perfect match for the place of our heart: Jesus' Word. It makes us DISCIPLES; it gives us The TRUTH. It sets us FREE. Free to serve. Free to love. Free to live every day in the palm of His hand.
---