"1 - One Shepherd" - Sermon Series: "Only One" / Luke 15:1-10 / Pr. Lucas A. Albrecht / Sunday September 15th 2019 / Season Of Pentecost / Mount Olive Lutheran Church
---
---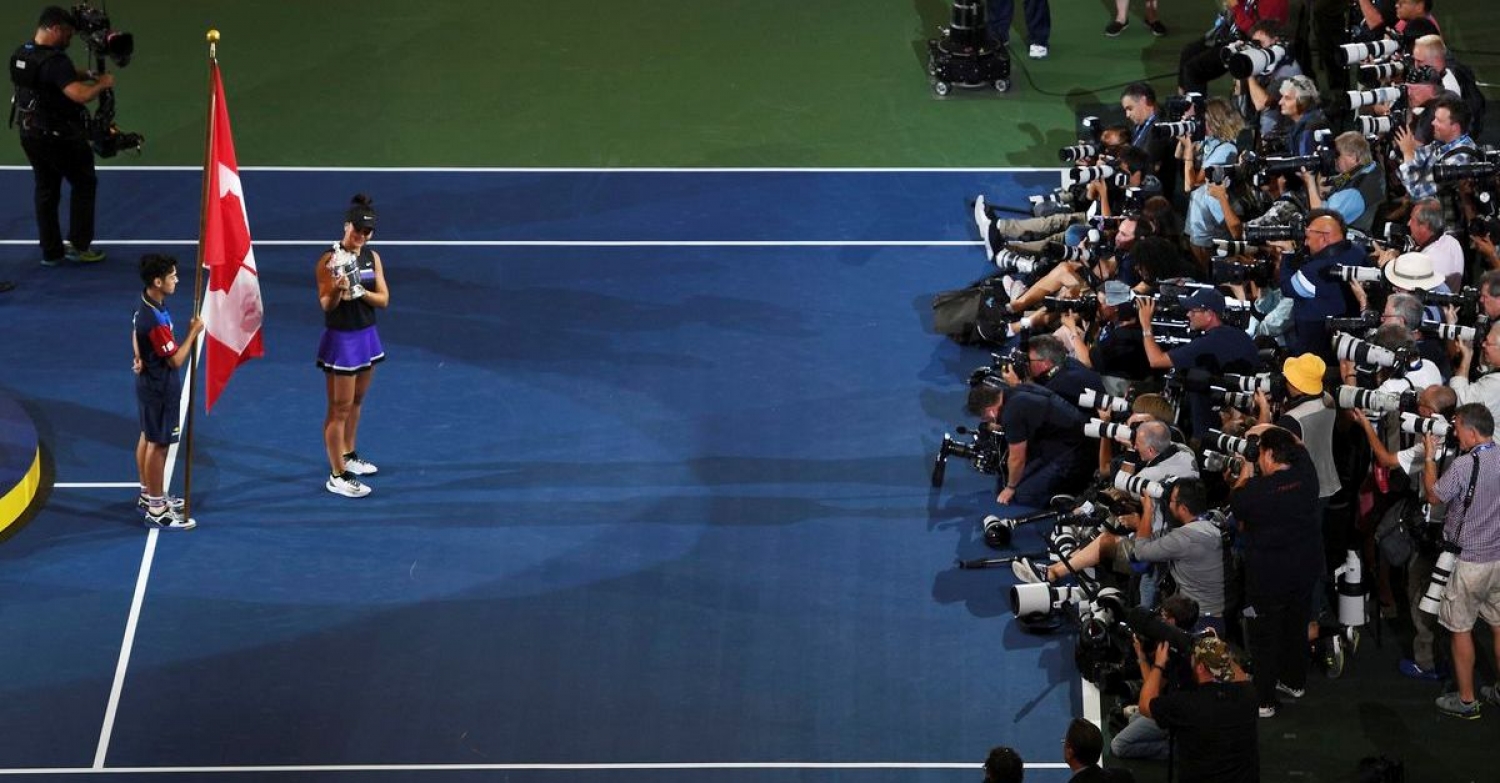 SERMON NOTES

Text: Luke 15:1-10
Theme: "One Shepherd" - Series: Only One[1]
___________________________
Intr – On Luke's Gospel today, Jesus introduces His parable with a question: "What men of you…?"
I'll introduce my sermon today with a question as well: what man or woman of you have ever won an US Open, one of the Four Tennis Season's Grand Slams?
Here is my attempt of answer: None; but One did. Then All did too.
None – I'm pretty sure none of you left everything behind to practice tennis so hard as to beat Serena Williams on a Grand Slam final. None of us did that.
One – But one Canadian did it: Bianca Andreescu.[2]
All – Now in a way, we can say that all of us have won a US Open title; this is the way it is been treated everywhere. Canada won and US Open for the first time. Bianca even did what all Canadians would do in the prize ceremony; she said "I'm sorry".
Now back to Jesus question as he introduces the parable of the lost sheep: "What men of you…?" The answer has similar three steps.
None – _No shepherd would be as crazy as to risk the already 99 safe for the one lost sheep. Even risk his own life.
_We are nearly as neat, nice and helping as we think we are. No one would do that. We are not righteous. We are the sinners, not the Pharisees. Or, perhaps, both…
_The scribes and Pharisees are complaining about sinners at the table with Jesus. They do this because they think they are already champions with all their effort.
_Another aspect: they accuse Jesus of eating with sinners. What was supposed to be criticism, Jesus takes on as compliment. Yes, this is His job: he came for the sinners. He is not sorry for that.
One - The Righteous One. Jesus. The One Shepherd of souls.
_Ezekiel 34
_Jesus receives sinners. Our world likes to receive and acclaim saints, or woke people. The Church though is not the place for the woke but for the weak., We are not here to virtue signal and embark in every new hype. We are here to receive the virtues and gifts of the one who signaled His love in His Son for us. Christ is not searching our life to find virtue. He comes with His Grace and Virtue so that our life can be found and rescued. He is not sorry for that.
Jesus invested all he had so that we could have all we have.
All – Because of Him, now all men and women have the opportunity wide open to be one of them. We all have access to the father. As we are sorry for our sins, more than that, as we have methanoia through faith we are drawn close to Him by faith now are righteous, are saints, are saved. One Flock, One Shepherd.
Sinners came to Jesus to hear Him. Intentionally, It's not like "oh, here's this TV channel with someone preaching, let's see what there's there". They tuned in intentionally and never zoned out cause the Gospel was about them. It was for them. In Him, the lost sheep have a Good Shepherd.
Now we are send out to the lost sheep; to be open to even leave things behind in order to accomplish this mission. We think beating Serena Williams on a Grand Slam final is something difficult? Try going after the lost sheep, or the yet to know the Saviour Sheep with the Gospel of Hope these days. There are lots you will hear that you don't think you'll like.
In Christ we certainly want also to be virtuous. We want to share His virtues with many. We are weak virtuous though. Bear that in mind. We don't need to signal our virtue all the time. If Jesus goes to the end of the land to find and rescue the lost sheep, He won't have lots of difficulty to see your faith into action for your neighbour. Just be. Be a friend, be a helping hand, be a caring ear and a loving heart. Donate, go, run, do what you can. As you are weak then you are made strong by Him to share the Gospel who saves lost sheep.
Jesus talks about having the sheep upon his shoulder. Remember when He said the Pharisees and the masters of the law would put heavy burdens upon the people's shoulders? Jesus comes and has us on his shoulders. Us. That's when we understand why our burden becomes lighter. We are on His loving shoulders. But note also the cultural aspect of this act: Shepherd with the sheep on his shoulders means something costly. Sheep are heavy, are stinky, Shepherd carrying sheep were considered unclean and impure. To carry us in His shoulders is less that picture of a smiling shepherd with a sheep around his neck and more a scene of sacrifice, humiliation and mercy. Jesus didn't want to be a pure Pharisee. He wanted to be covered in dirt as the dirties sinner (without sin though), to stick his foot in the mud and be with the sinners in order to rescue them
That means you and me. The One Shepherd goes after them. Every single one of the, He seeks the lost through us, the Church, through Word and Sacraments. He does this through you and me.
Then we can sing with the Psalmist on Psalm 119:
171 My lips will pour forth praise, for you teach me your statutes.
172 My tongue will sing of your word, for all your commandments are right. 173 Let your hand be ready to help me, for I have chosen your precepts.
174 I long for your salvation, O Lord, and your law is my delight.
175 Let my soul live and praise you, and let your rules help me.
176 I have gone astray like a lost sheep; seek your servant, for I do not forget your commandments.
Cc – We never won and US Open. That's true. But also true, and even truer, is the fact that in Christ we the court is wide open to Us – so we go live, love, "play" guided by His hands to share His good news hoping to bring the lost back to the fold of Love, Care and Hope. When it comes to the trophy of life everlasting he doesn't want none, not just one, but all to receive it.
By the way when we receive the trophy, the crown of life that day we know won't need to say I'm sorry ever again.
____________________________________________

[1] Sources consulted:
- Estudo da Perícope - Lucas 15.1-10 - 17o. Domingo Após Pentecostes - https://www.youtube.com/watch?v=sDvsUR1PiXo
- www.esv.org
[2]US Open 2019: Bianca Andreescu beats Serena Williams to win title. https://www.bbc.com/sport/tennis/49623914
---