Sunday School Parent Connection: Daniel in the Lion's Den
4 years | November 10, 2013
Mount Olive's Sunday School Parent Connection
A partnership between teachers and parents to educating our children and nourishing their spiritual growth!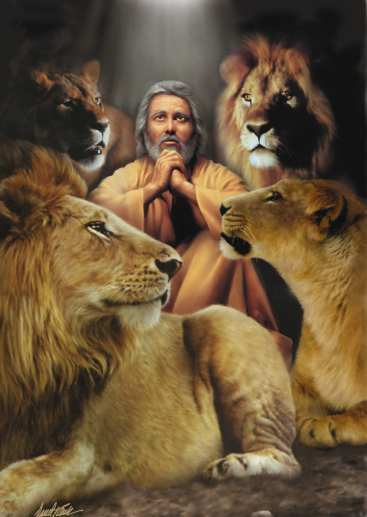 DANIEL IN THE LION'S DEN
This Sunday, the students had fun learning the account of "Daniel in the Lions' Den." The kid's enjoyed dressing up in costumes resembling the key figures in Daniel's life while watching an excellent video which told the story of Daniel and his influence on 3 kings: King Nebuchadnezzar, King Belshazzar and King Darius. And what lesson about Daniel wouldn't be complete without lion cupcakes and our very own lion's den!
Daniel's experience is not unlike those we may experience at school. Each day, we encounter situations where we might face persecution. We must remember that "I am baptized into Christ" -- and by praying to God, the Holy Spirit will help us when we battle lions. God worked faith in Daniel, just as he continues to work faith in our lives.
Parents might ask the kids at home, ""Who did God use to keep Daniel safe? How does God keep us safely with Himself?"
REMINDERS:
Sunday School Library

We are currently rebuilding our library with newer resources for family borrowing, as the existing VHS tapes are out-of-date. These resources are an excellent way to reinforce the weekly lessons and discuss with your children. Movies are available on a weekly borrowing term. If you would like to contribute to our library with Christian books or DVDs, we will gladly accept them!
New movie available for family borrowing: The Book of Daniel (2013)